5 reasons for you to sign up with 5paisa

0% Brokerage
Flat fee saves lacs of ₹ in brokerage

Direct Code Mutual fund
Investing with no other fee means 1-2% more every year.

Actionable Ideas
Buy international research and tools, to keep you ahead

Omni-Channel Support
Seamless integrated investment on mobile, desktop, call centre or use your own APIs

Portfolio Analytics
Real time reports on gains/ losses, compared with benchmarks, suggestions to improve performance for your risk appetite
Get your all-in-one investment account with 5paisa
For all your investments – stocks, mutual funds, commodities, currency, F&O, bonds, gold, insurance etc in one account, one statement one charge.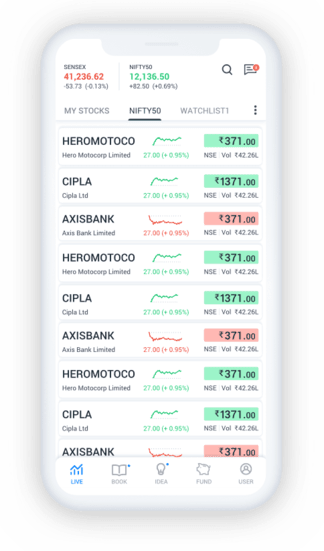 Stocks
Invest in individual companies that you believe in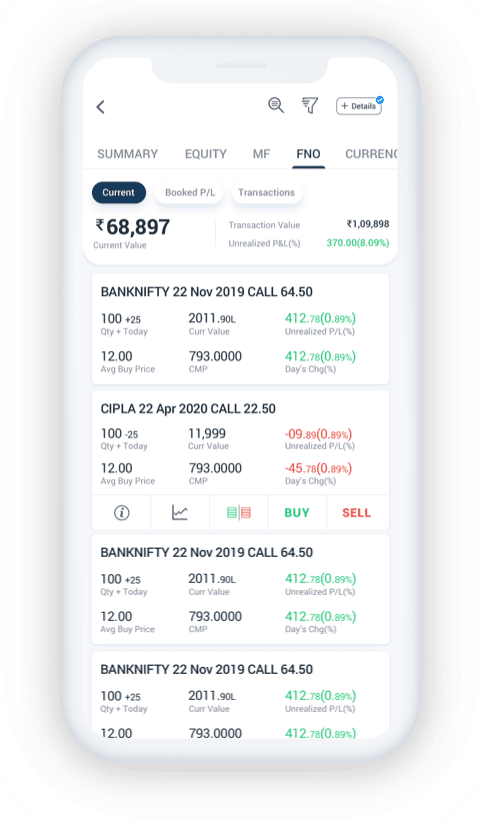 Derivatives
Trade in Futures & Options with the best tools to be profitable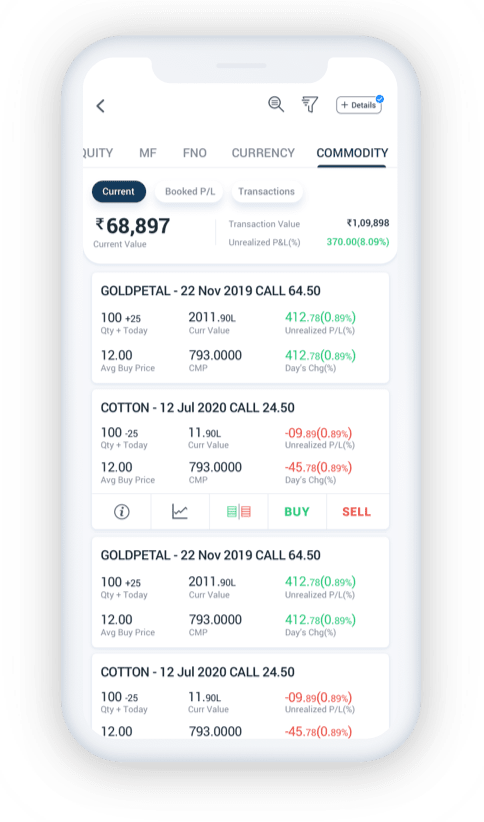 Commodities
Invest in commodities that power the world economies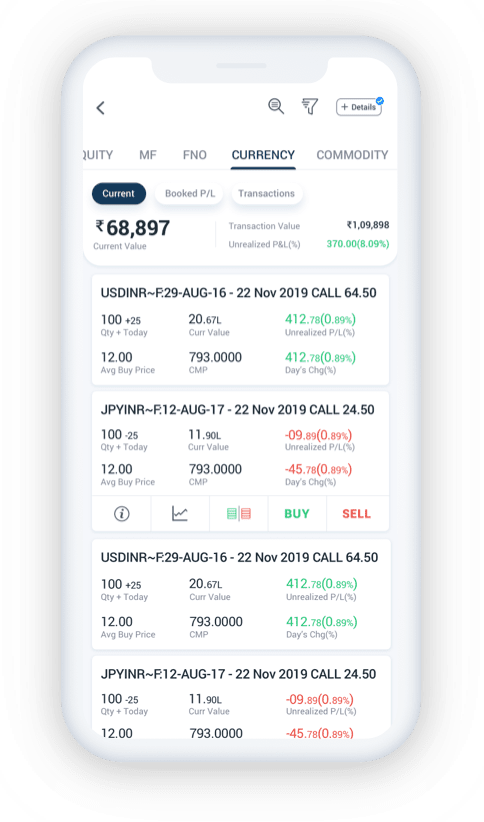 Currencies
Trade in global currencies from the convenience of your couch!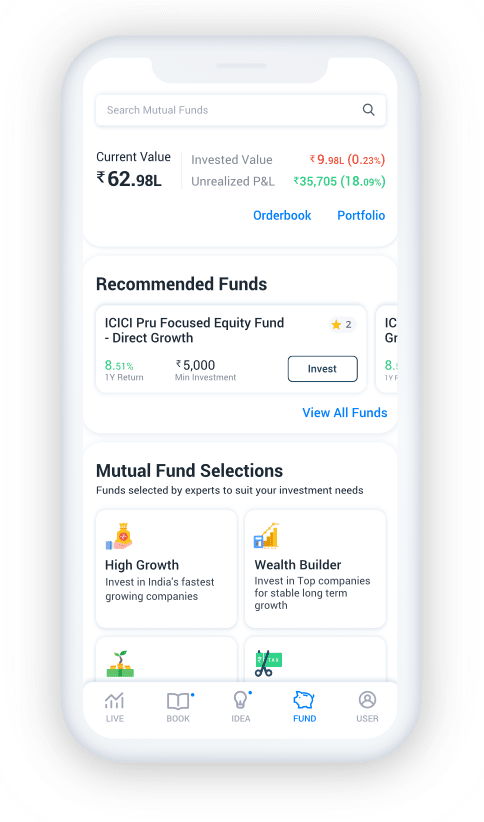 Mutual Funds
Invest diversify and build wealth for long term! Pay 0% Commission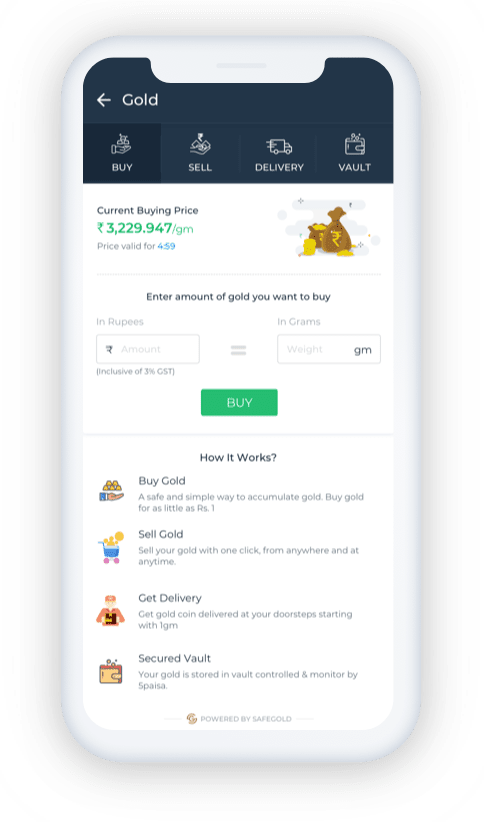 Digital Gold
Still buying physical gold, thinking it's an investment? Go digital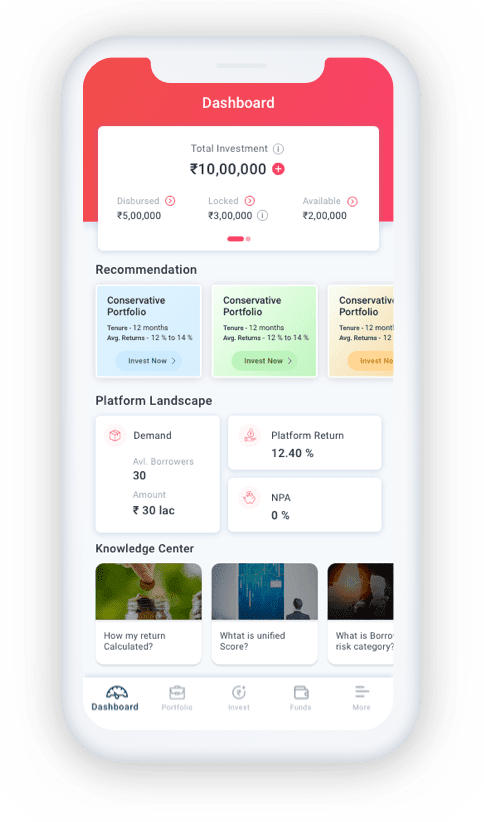 Loans
Lend to borrowers from across the country and earn interest income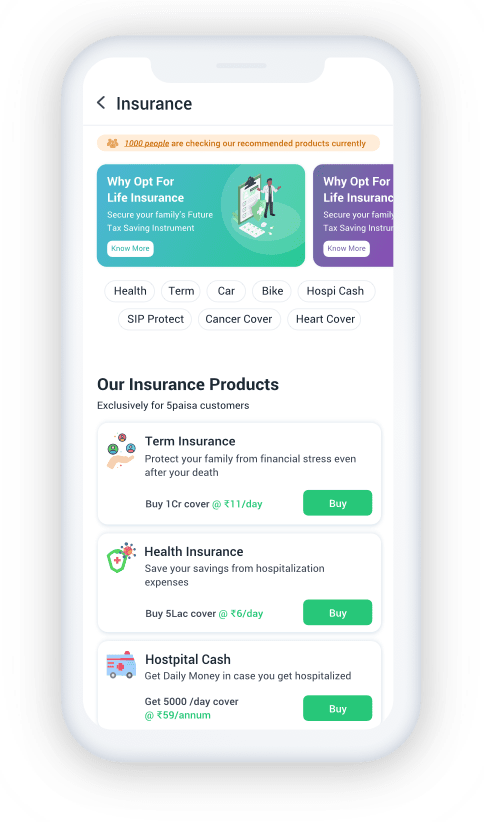 Insurance
Compare and Buy Health & Term insurance from top insurance providers!
Open 5paisa Demat Account in 4 easy steps
List of Documents to be uploaded
Address Proof

Aadhar Card / Passport/ Voter ID/ Driving License

Bank Details

Bank statement / Cheque / Passbook

Signature Proof

Signature on blank white paper
Check entire list of documents required to open a demat account
Features that suit your purpose

Gafur Ansari
"I am really impressed with 5paisa & extremely convinced with customer support team as they have provided all the information with speedy resolution. I would say it's a best customer service I ever seen"

Rajak Mulla
The entire 5paisa team is really supportive it terms of resolving our queries, they are very quick to respond ...I also find their Advance research is best and very useful in making investment decisions

D. Prabhakar
Excellent services with best App, easy to use with best technology..I would like to thank 5paisa and wish them great success as organisation