IPO Details
Open Date

01-Sep-21

Close Date

03-Sep-21

Lot Size

24

IPO Size

₹ 565.39 - 571.96 Cr Cr

IPO Price Range

₹ 603 - 610

Min Investment

₹ 14,472

Listing Exchange

NSE, BSE

Basis of Allotment

08-Sep-21

Refunds

09-Sep-21

Credit to Demat Account

13-Sep-21

Listing Date

14-Sep-21
Ami Organics Ltd IPO Subscription Status
Ami Organics IPO Subscription Status
| | |
| --- | --- |
| Category | Subscription Status |
| Qualified Institutional (QIB) | 86.64 Times |
| Non-Institutional (NII) | 154.81 Times |
| Retail Individual | 13.36 Times |
| Total | 64.54 Times |
Ami Organics IPO Subscription Details (Day by Day)
| | | | | |
| --- | --- | --- | --- | --- |
| Date | QIB | NII | Retail | Total |
| September 01, 2021 17:00 | 1.39x | 0.40x | 2.82x | 1.90x |
| September 02, 2021 17:00 | 1.43x | 1.51x | 6.32x | 3.90x |
| September 03, 2021 17:00 | 86.64x | 154.81x | 13.36x | 64.54x |
IPO Synopsis
The offer comprises a fresh issue and an offer for sale. The fresh issue is of ₹200cr after the company chose the pre-IPO placement of ₹100 cr. Out of the proceeds from the IPO and pre-IPO placement, ₹140 cr would be utilized towards repayment/prepayment of certain loans availed by the company while ₹90cr would be used for funding the working capital requirements of the company and the balance of the fresh issue would be used for general corporate purposes. The offer for sale is 6,059,600 shares amounting to ₹369.6cr, the proceeds of which would go directly to the selling shareholders.
Ami Organics Shareholding
| | | |
| --- | --- | --- |
| % Shareholding | Pre- IPO(%) | Post-IPO(%) |
| Promoter & Promoter Group | 47.22 | 41.00 |
| Public | 52.78 | 59.00 |
Source: RHP
About Ami Organics Ltd
Ami Organics Limited is a research and development ('R&D') driven manufacturer of specialty chemicals with varied end usage, focusing on the development and manufacturing of advanced pharmaceutical intermediates ('Pharma Intermediates') for regulated and generic active pharmaceutical ingredients ('APIs') and New Chemical Entities ('NCE') and key starting material for agrochemical and fine chemicals, especially from their recent acquisition of the business of Gujarat Organics Limited ('GOL'). The Pharma Intermediates which we manufacture, find application in certain high-growth therapeutic areas including anti-retroviral, anti-inflammatory, anti-psychotic, anti-cancer, anti-Parkinson, anti-depressant and anti-coagulant, commanding significant market share both in India and globally.
Ami Organics - Financials
| | | | |
| --- | --- | --- | --- |
| (`₹ in crore) | FY19 | FY20 | FY21 |
| Revenue from Operations | 238.5 | 239.6 | 340.6 |
| EBITDA | 42.0 | 41.0 | 80.1 |
| EBITDA Margin (%) | 17.64% | 17.12% | 23.53% |
| PAT | 23.2 | 27.4 | 53.9 |
| PAT Margin (%) | 9.77% | 11.46% | 15.85% |
Source: RHP
Competitive Strengths:
Some of the competitive strengths are as follows
1.  Diversified product portfolio ably supported by strong R&D and process chemistry skills.
Based on the existing business strategy of early identification of molecules for development and supply, Ami Organics has developed and commercialised over 450 Pharma Intermediates for APIs including Dolutegravir, Trazodone, Entacapone, Nintedanib and Rivaroxaban and NCEs across 17 high growth therapeutic areas since inception, such as anti-retroviral, anti-inflammatory, anti-psychotic, anti-cancer, anti-Parkinson, anti-depressant and anti-coagulant. As a result of their R&D capabilities, the company has been able to file eight process innovation patent applications in India applications (in respect of intermediates used in the manufacture of Apixaban, Rivaroxaban, Nintedanib, Vortioxetine, Selexipag, Pimavanserin, Efinaconazole and Eliglustat).
2. Extensive geographical presence and diversified customer base with long standing relationships
Ami Organics caters to domestic and certain multi-national pharmaceutical companies which cater to the large and fast-growing markets of Europe, China, Japan, Israel, UK, Latin America and the USA. In FY21 the company's revenue from exports contributed 51.57% of the total revenue from operations. The company supplies their products to 25 countries and has long-standing relationships with     numerous domestic and global pharmaceutical companies. Diversification of their customer base across the domestic and global markets has limited the company's exposure to a risk of concentration, enabling them to further diversify and expand their business relationships. Thirteen of Ami Organic's customers have been their customers since the past 10 years and fifty of their customers have been customers since the past five years.
3. High entry barriers in the chemicals manufacturing industry
The pharmaceutical intermediates business has high entry barriers inter alia due to: (a) a long gestation period to be enlisted as a supplier with the customers, particularly with the customers in US and European countries, which requires suppliers to adhere to strict compliance requirements, leading to a high regulatory gestation period; and (b) the involvement of complex chemistries in the manufacturing process, which is difficult to commercialize on a large scale. APIs and NCEs manufactured by Ami Organic's customers, where their products are used, and where such use has been formally recognised in filings with regulatory agencies, any change in the vendor of the product may require significant time and cost for the customer resulting in a propensity amongst customers to continue with the same set of suppliers. This highlights the high entry barriers in the industry in which they operate.
Risk Factors:
Some of the risk factors are as follows
1.    The continuing impact of the COVID-19 pandemic on their business and operations is uncertain and it may be significant and continue to have an adverse effect on their business.
2.    The company is subjected to strict quality requirements, regular inspections and audits, and any failure or quality control problems can damage their reputation and have an adverse effect on their business.
3.    Non-compliance with and adverse changes in health, safety, labour, and environmental laws and other similar regulations applicable to their manufacturing operations may adversely affect their business.
Ami Organics 5paisa Review
Considering the future growth potential of the specialty chemical industry, plans for strategic acquisition and expansions, diversified products and customer base, and strong technical capabilities of the company, we recommend 'Subscribe' to the issue with a long-term perspective.
How to apply for IPO?
Login to your 5paisa account and select the issue in the
current IPO section

Enter the number of lots and price at which you wish to
apply for

Enter your UPI ID and click on submit. With this, your
bid will be placed with the exchange

You will receive a mandate notification to block funds in
your UPI app

Approve the mandate request on your UPI and funds
will be blocked
Open Demat Account in 5 minutes
Be a part of the 5paisa community - the first listed discount broker of India
There is some issue, try later
Contact Details of Ami Organics Ltd IPO
Ami Organics Ltd IPO Lead Manager
Ambit Private Limited
Axis Capital Limited
Intensive Fiscal Services Private Limited
IPO News
Top Stories for you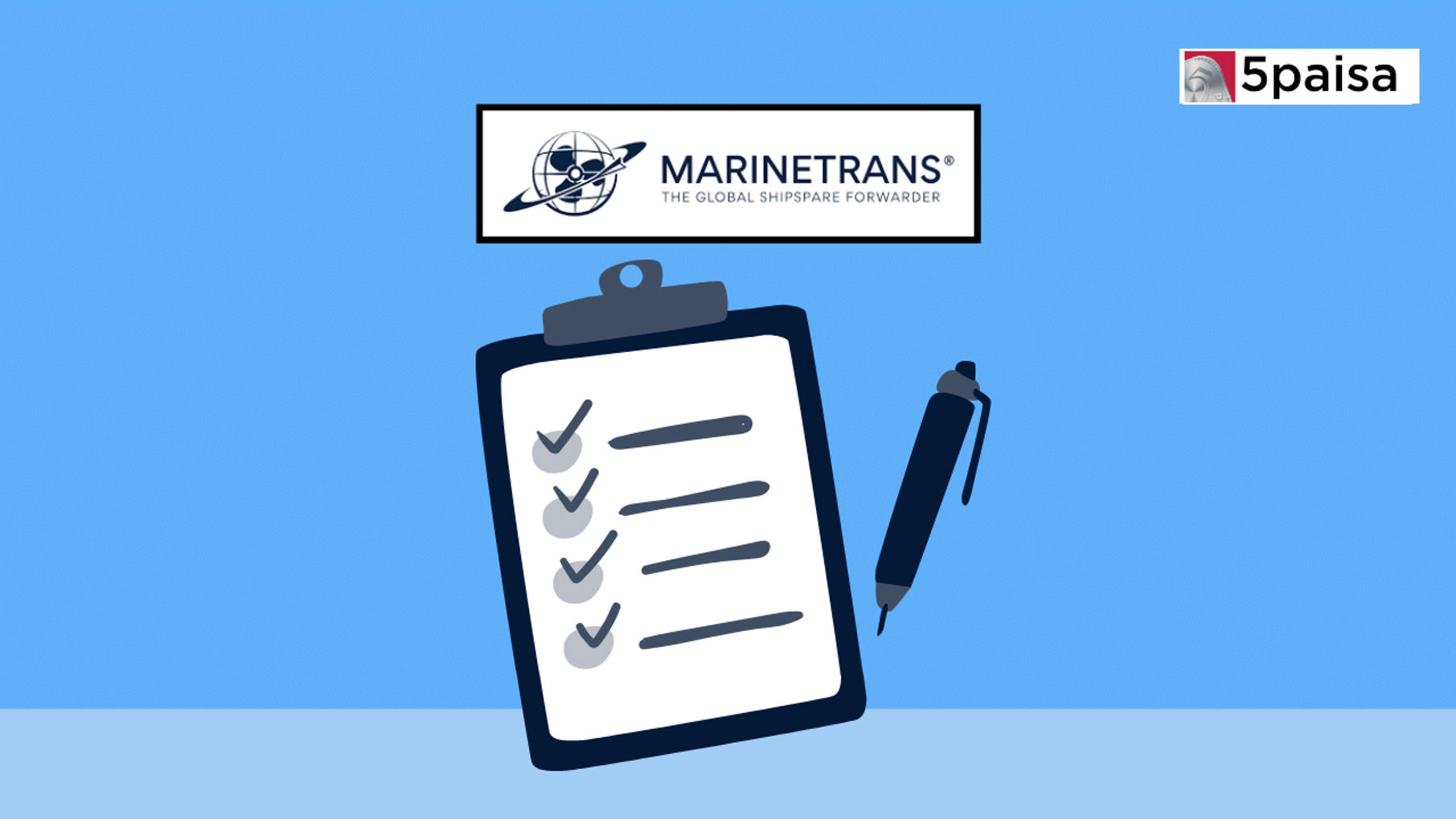 Premium listing for Marinetrans India IPO, then upper circuit Marinetrans India IPO had a relatively strong ...
IPO Blog
Top Stories for you
Quick take on the IPO of Sheetal Universal Ltd The IPO of Sheetal Universal Ltd opened for subscription on 04th December 2023 and closed for subscription on 06th December 2023. The stock of Sheetal Universal Ltd has a face value of ₹10 per share and it is a fixed price issue with the issuer price already fixed at ₹70 per share. The Sheetal Universal IPO has only a fresh ...
IPO Guide
Top Stories for you
The IPO cycle, also referred to as Initial Public Offering Cycle, allows private companies to go public and offer the company's shares to the general public for the first time. It ...