Life Insurance Corporation of India - LIC IPO
Upcoming
IPO Synopsis
The LIC IPO is set to become one of the biggest IPOs to date, as India's largest insurance company is set to file the draft red herring prospectus (DRHP) this month. Initially, DIPAM was to offer 10% of the issue to the public but due to an amendment, they can now offer only 5% if it is justified. The issue size is speculated to be around Rs.60,000 crore to Rs.100,000 crore. It is to be the biggest IPO to date in the Indian stock market, beating Paytm's IPO by more than 5 times.
The Department of Investment and Public Asset Management (DIPAM) is the nodal government agency overlooking LIC's IPO which includes finalizing the embedded value of LIC and complete the valuation of unlisted LIC shares. Finance Ministry had selected Milliman Advisors LLP India as the Reporting Actuary to derive the embedded value of LIC shares ahead of it's IPO, Deloitte and SBI Caps are the pre-IPO transaction advisors.
About Life Insurance Corporation of India - LIC
LIC was incorporated in 1956 by the amalgamation of 245 private insurers and private fund societies. In 2000, 26% FDI in the insurance sector was allowed, which has now been increased to 74%. The company held a monopoly over the insurance sector till the 1990s after which many private players rose. Even thought there are 23 private insurers in the market, LIC still holds more than 74.58% market share as of 31 March, 2021. 
LIC has around 2,048 branches all over the country and as per their latest report, they have 8 zonal offices in India in Delhi, Chennai, Mumbai, Kolkata, Kanpur, Patna, Bhopal and Hyderabad. They also have 113 Divisional offices, 1,178 mini offices and 1,526 Satellite offices. 
The company has also made efforts to improve its asset quality ahead of the IPO. The percentage of gross NPA went down from 8.17% in FY20 to 7.78% in FY21. Rs.34,934.97 crore has been put aside for doubtful debts and loss assets.
Key Points
Strengths:

1.The LIC agent's network is enviously huge. As of 31 March, 2021, the company states that they had around 13.53 lakh individual LIC agents, as compared to the 11.01 lakh agents for a total of 20 private life insurers
2.LIC has diversified its business and has also forayed into – LIC Housing Finance, LIC Mutual Fund, LIC Pension Fund, LIC Cards Services. Along with this, LIC also acquired IDBI bank in 2019
3.They directly operate their foreign branches which are situated in Fiji, Mauritius and United Kingdom


Risks:

1. As the company is a public sector unit, it faces a lot of rules and restrictions
2. Their internal policies need to be amended according to the fiscal and monetary policy changes of the country

How to Apply for an IPO?
Login to your 5paisa account and select the issue in the current IPO section
Enter the number of lots and price at which you wish to apply for
Enter your UPI ID and click on submit. With this, your bid will be placed with the exchange
You will receive a mandate notification to block funds in your UPI app
You will receive a mandate notification to block funds in your UPI app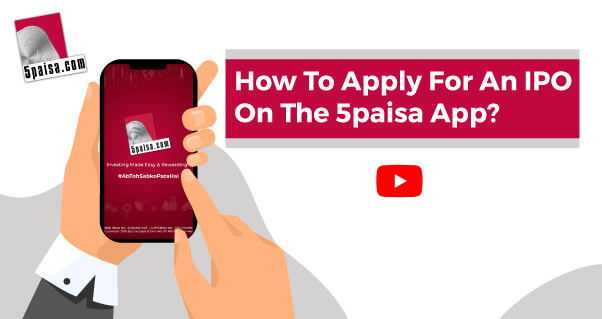 Don't have a Demat account? Open one with 5paisa today!
Keep your documents and get your account activated to start applying for Life Insurance Corporation of India - LIC IPOs in just few hours.
Have more question about Life Insurance Corporation of India - LIC IPO?
Join 5paisa community and ask your questions