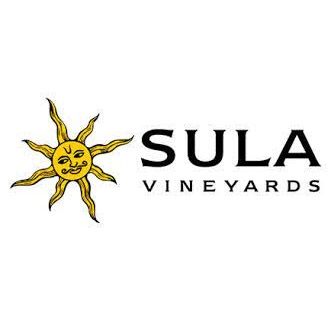 Sula Vineyards IPO
Listing Details
Listing Exchange

BSE, NSE

Listing Date

22-Dec-22

IPO Price Range

₹ 340

Listing Price

₹ 358

Listing Change

0.3 %

Last Traded Price

₹ 460.25

Current Change

28.9 %
Sula Vineyards IPO Details
Open Date

12-Dec-22

Close Date

14-Dec-22

Lot Size

42

IPO Size

₹ 960.35 Cr

IPO Price Range

₹ 340 to ₹357/share

Min Investment

₹ 14280

Listing Exchange

BSE, NSE

Basis of Allotment

19-Dec-22

Refunds

20-Dec-22

Credit to Demat Account

21-Dec-22

Listing Date

22-Dec-22
Sula Vineyards IPO Subscription Status
| Date | QIB | NII | Retail | TOTAL |
| --- | --- | --- | --- | --- |
| 12-Dec-22 | 0.00x | 0.18x | 0.48x | 0.28x |
| 13-Dec-22 | 0.00x | 0.45x | 0.99x | 0.59x |
| 14-Dec-22 | 4.13x | 1.51x | 1.65x | 2.33x |
Sula Vineyards IPO Synopsis
India's largest wine maker, Sula Vineyards is coming with an IPO which opens on 12th December, and closes on 14th December.
Sula Vineyards is considered a "category creator" and once the listing plans fructify, it would arguably be the first IPO in India by a pure play wine manufacturer.
The company plans to raise funds around Rs. 900-1000 cr via a pure OFS of 25,546,186 equity shares. The price band and lot size are yet to be announced. However, the shares are likely to be allotted on 19th December and the issue is expected to list on 22nd December.
CLSA, Kotak Mahindra Capital and IIFL Capital are the investment banks working on the issue.
Objective of Sula Vineyards IPO
The net proceeds from the issue will be utilised towards:
•    to carry out the Offer for Sale of up to 26,900,530 Equity Shares
•    achieve the benefits of listing the Equity Shares on the Stock Exchanges
Sula Vineyards IPO Video
About Sula Vineyards
Sula Vineyards is the largest wine producer and seller in India and has also been a consistent market leader in the category it operates in terms of sales and volumes. It also the most visited vineyards, it had approximately 368,000 people visiting it in 2020. 
the market leader across all four price segments, being 'Elite' (INR 950+), 'Premium' (INR 700-950), 'Economy' (INR 400- 700) and 'Popular' (INR<400). 
It also a market leader across wine variants, including red, white and sparkling wines
The company has two main categories, i.e., 
•    the production of wine, the import of wines and spirits, and the distribution of wines and spirits (the "Wine Business")
•    the sale of services from ownership
Recently, it has also added a new segment of Wine Tourism business which vineyard resorts and tasting rooms. The resorts under "The Source at Sula" and "Beyond by Sula" brand names, having room capacities of 57 and 10 rooms, are located in Nasik while the tasting room named "Domaine Sula" is located in Karnataka. It also hosts India's and Asia's largest wine music festival.
Apart from the flagship brand Sula, the company also distributes wines under various other brands namely, e "RASA," "Dindori", "The source," "Satori", "Madera" & "Dia". The business has to offer extensive varieties of wine at varying price points, with 56 labels to choose from a portfolio of 13 distinct brands making it accessible to the masses with different budgets. 
It services to nearly upto 8000 hotels, restaurants and caterers and Off-trade sales contributed upto 72.25% in the last 3 years of its secondary sales. The company has tie-ups with distributors in Maharashtra, Haryana, Delhi, Goa and Punjab and upto 13,000 retail touchpoints in 2021. 
 
Know About: Sula Vineyards IPO GMP
Profit and Loss
Balance Sheet
| Particulars (in Rs. Crores) | FY22 | FY21 | FY20 |
| --- | --- | --- | --- |
| Revenue | 453.9 | 418.0 | 521.6 |
| EBITDA | 116.1 | 64.5 | 50.5 |
| PAT | 52.1 | 3.0 | -15.9 |
| Particulars (in Rs. Crores) | FY22 | FY21 | FY20 |
| --- | --- | --- | --- |
| Total Assets | 758.6 | 751.6 | 831.0 |
| Share Capital | 15.7 | 15.1 | 15.0 |
| Total Borrowings | 228.9 | 301.3 | 368.2 |
| Particulars (in Rs. Crores) | FY22 | FY21 | FY20 |
| --- | --- | --- | --- |
| Net cash generated from / (used in) operating activities | 87.4 | 119.5 | 44.7 |
| Net cash from / (used in) investing activities | -56.8 | -21.7 | -44.0 |
| Net cash flow from / (used in) financing activities | -61.3 | -94.5 | 33.4 |
| Net increase (decrease) in cash and cash equivalents | -30.6 | 3.4 | 34.0 |
Peer Comparison
| Name of the Company | Total Income (in Rs. crores) | Basic EPS | CMP Rs. per share | PE | RoNW% |
| --- | --- | --- | --- | --- | --- |
| Sula Vineyards Limited | 453.92 | 6.53 | 55.34 | NA | 11.45% |
| United Spirits Limited | 31,061.80 | 11.68 | 67.09 | 76.14 | 16.63% |
| Radico Khaitan Limited | 12,470.50 | 19.7 | 149.46 | 53.36 | 13.18% |
| United Breweries Limited | 13,123.92 | 13.82 | 148.99 | 119.83 | 9.29% |
Sula Vineyards IPO Key Points
Strengths

• High barriers of entry
• Established market leader in the Indian wine industry with the leading brand "Sula"
• Largest wine producer in India with the widest and innovative product offering supported by an efficient production mechanism
• Largest wine distribution network and sales presence
• Secured supply of raw material with long-term contracts exclusive to Sula
• Leader and pioneer of the wine tourism business in India

Risks

• Subjected to a licensing and excise regime with changing laws, rules and regulations and legal uncertainties, including adverse application of corporate and tax laws
• Reduction or elimination of high import duties imposed on imports of international wines in India
• Impact of adverse climatic conditions on the quality of wine grapes which are the key raw materials
• Inability to adjust the retail prices of its products as a result of state regulation;
• Changes in consumers' taste and preference and the likelihood that they may not prefer wine in the future
• Any supply disruptions in the raw materials

Sula Vineyards
How to apply for IPO?
Login to your 5paisa account and select the issue in the
current IPO section

Enter the number of lots and price at which you wish to
apply for

Enter your UPI ID and click on submit. With this, your
bid will be placed with the exchange

You will receive a mandate notification to block funds in
your UPI app

Approve the mandate request on your UPI and funds
will be blocked
Open Demat Account in 5 minutes
Be a part of the 5paisa community - the first listed discount broker of India
There is some issue, try later
Contact Details of Sula Vineyards IPO
Contact Information
Sula Vineyards Limited
901, Hubtown Solaris,
N.S. Phadke Marg,
Andheri (East), Mumbai 400 069 Maharashtra
Phone: +91 22 6128 0606
Email: cs@sulawines.com
Website: https://www.sulavineyards.com/
Sula Vineyards IPO Register
KFin Technologies Limited
Phone: 04067162222, 04079611000
Email: einward.ris@kfintech.com
Website: https://karisma.kfintech.com/
Sula Vineyards IPO Lead Manager
Kotak Mahindra Capital Company Limited
CLSA India Private Limited
IIFL Securities Ltd
IPO News
Top Stories for you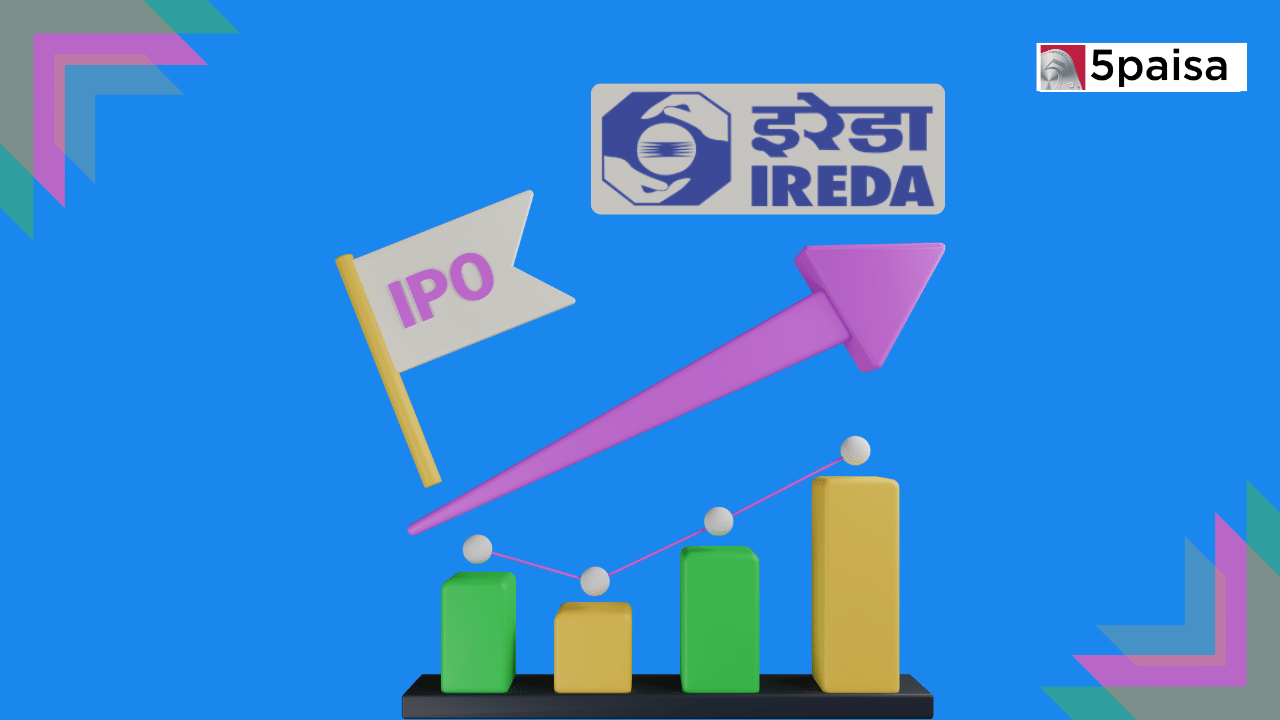 Indian Renewable Energy Development Agency Ltd (IREDA) had a very robust listing on 29th November 2023, listing at a smart premium of 56.25% on the NSE and on top of that managed to ...
IPO Blog
Top Stories for you
Quick take on the IPO of Rocking Deals Circular Economy Ltd The IPO of Rocking Deals Circular Economy Ltd opened for subscription on 22nd November 2023 and closed for subscription on 24th November 2023. The stock of the company had a face value of ₹10 per share and it is a book building issue, with the price band fixed in the range of ₹136 to ₹140 per share. Being a book built issue, the final price will be discovered ...
IPO Guide
Top Stories for you
The IPO cycle, also referred to as Initial Public Offering Cycle, allows private companies to go public and offer the company's shares to the general public for the first time. It ...