21 Feb 2022
Bikaji Foods International to file DRHP for Rs.1,000 Cr IPO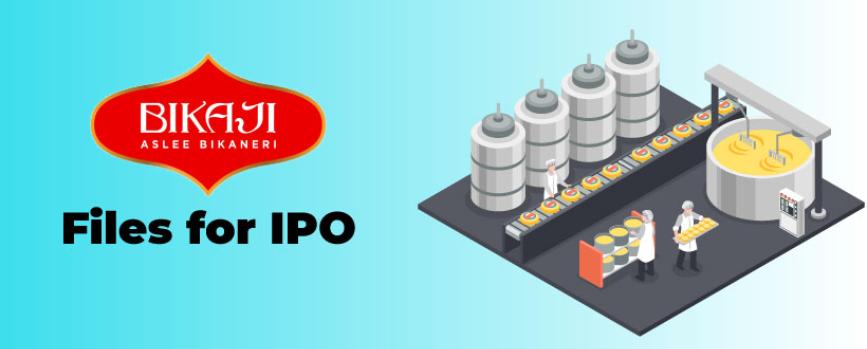 One of the most recent companies to file its draft red herring prospectus (DRHP) with SEBI for its proposed IPO is Bikaji Foods International. This is already a very popular brand in India for ready to eat (RTE) snacks and ethnic savouries. It is one of the largest manufacturer of such ethnic savouries and sweets and is currently adopting an omnichannel approach combining physical presence across key locations with a digital presence.

The overall Bikaji Foods International IPO will comprise of a fresh issue of Rs.1,000 crore and an offer for sale on top of that where the size of the OFS is yet to be determined. The IPO values Bikaji Foods International at around $1 billion, making it one of the most valuable snacking companies in India. The company has actually originated out of Rajasthan and focuses on ready-to-eat products suited to the Indian palate.

There are several PE funds that are already invested in the company. For instance some of the major PE names that already hold a stake in Bikaji Foods International include Lighthouse Funds, IIFL, Avendus and Axis PE Fund. Lighthouse holds about 12% in Bikaji Foods International, which it had acquired in the year 2012. Part of the stake was trimmed over time in favour of IIFL, which is also an early investor in Bikaji Foods International.

Both, Avendus and Axis PE bought a 1% stake each in 2019. The series of PE placements by Bikaji Foods International allowed the company to become totally debt free. This allows them to grow without worrying about increasing their financial risk. Currently, the two main promoters of Bikaji Foods International; Shiv Ratan Agarwal and Deepak Agarwal, currently hold 78.8% stake in the company.

Bikaji has 6 manufacturing units spread across Rajasthan, Assam and Karnataka. The company prepares over 400 tonnes per day of snacks spread across a palate of more than 300 products. Some of the popular snack items of Bikaji Foods International are bhujia, namkeen, sweets, papad and frozen foods. Its volumes and sales revenues have grown at around 14-15% CAGR since the year 2016. 

In terms of the sales mix of Bikaji Foods International, Namkeen accounts for 37%, Bhujia for 32%, sweets for 14%, papads for 10% and all the other products put together account for the balance 7% sales. The Indian ready to eat (RTE) snacks market is expected to grow at a compounded growth rate of 8.9% between 2021 and 2025. RTE snacks have a good market in India due to its easy availability, longer shelf life and rising disposable incomes.

The company has aggressive plans to expand its manufacturing facilities across India to ensure that its product are available more widely. Bikaji Foods International has already appointed JM Financial, IIFL Securities and Intensive Fiscal as the lead managers to the proposed issue.
Also Read:-
Upcoming IPOs in February 2022