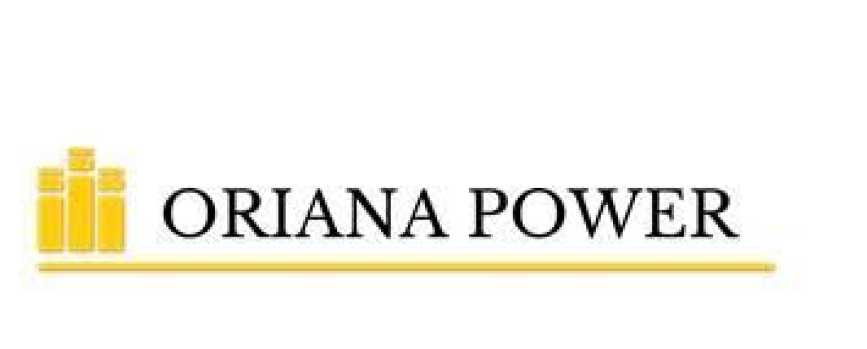 Oriana Power IPO
Listing Details
Listing Exchange

NSE SME

Listing Date

11-Aug-23

IPO Price Range

₹ 115 to ₹ 118

Listing Price

₹ 302

Listing Change

155.9%

Last Traded Price

₹ 339.9

Current Change

188.1%
Oriana Power IPO Details
Open Date

01-Aug-23

Close Date

03-Aug-23

Lot Size

1200

IPO Size

₹ 59.66 Cr

IPO Price Range

₹ 115 to ₹ 118

Min Investment

₹ 138,000

Listing Exchange

NSE SME

Basis of Allotment

08-Aug-23

Refunds

09-Aug-23

Credit to Demat Account

10-Aug-23

Listing Date

11-Aug-23
Oriana Power IPO Subscription Status
| Date | QIB | NII | Retail | TOTAL |
| --- | --- | --- | --- | --- |
| 01-Aug-23 | 0.21 | 8.16 | 23.30 | 13.45 |
| 02-Aug-23 | 3.78 | 23.88 | 68.76 | 40.58 |
| 03-Aug-23 | 72.16 | 251.73 | 204.03 | 176.58 |
Oriana Power IPO Synopsis
Oriana Power Ltd IPO is all set to open from 1st August to 3rd August 2023. Oriana Power Limited specializes in delivering cutting-edge solar energy solutions to both industrial and commercial clients. The company is launching a fresh issue of 50,55,600 equity shares (worth ₹59.66 Cr). The share allotment date is 8th August, and the IPO will be listed on 11th August on NSE SME. The price band of this SME IPO is ₹115 to ₹118 with a lot size of 1200 shares.
Corporate Capital Ventures Private Limited is the book-running lead manager for this IPO, while Skyline Financial Services Private Limited is the registrar. 
Objectives of Oriana Power IPO:
Oriana Power Ltd plans to utilize the raised capital from IPO to:
●    Funding working capital needs
●    Investing in subsidiaries 
●    Meet capital expenditure for tech, infra and equipment for business expansion 
 
About Oriana Power
Established in 2013, Oriana Power Ltd is a specialized company dedicated to providing solar energy solutions to industrial and commercial clients. Their focus lies in delivering low-carbon energy options through the installation of solar projects on-site, such as rooftop and ground-mounted systems, as well as off-site solar farms with open access. 
The company operates primarily through two segments: Capital Expenditure (CAPEX) and Renewable Energy Service Company (RESCO). In the CAPEX model, Oriana Power offers services including Engineering, Procurement, Construction, and Operation of solar projects. The RESCO model operates by offering solar energy solutions based on the BOOT (Build, own, operate, transfer).
Since commencing their business in this field in June 2017, Oriana Power has successfully delivered projects exceeding 100 MWp capacity across multiple locations in India and Kenya (Africa). The company's commitment to growth and progress is evidenced by its impressive portfolio of ongoing and forthcoming projects, as well as its relations with esteemed organizations, such as Coal India Limited, Solar Energy Corporation of India Limited, Braithwaite & Co. Limited (Ministry of Railways), NnB Paper Products Private Limited, Welspun India, and many more.
Peer Comparison
●    KPI Green Energy Limited
●    Gensol Engineering Limited
For More Information:
Webstory on Oriana Power IPO
Oriana Power IPO GMP
Profit and Loss
Balance Sheet
| Particulars (in Rs. Crores) | FY23 | FY22 | FY21 |
| --- | --- | --- | --- |
| Revenue | 132.94 | 100.77 | 33.74 |
| EBITDA | 116.32 | 92.14 | 29.96 |
| PAT | 12.69 | 6.96 | 2.82 |
| Particulars (in Rs. Crores) | FY23 | FY22 | FY21 |
| --- | --- | --- | --- |
| Total Assets | 78.00 | 55.73 | 29.65 |
| Share Capital | - | - | - |
| Total Borrowings | 41.78 | 37.97 | 21.94 |
| Particulars (in Rs. Crores) | FY23 | FY22 | FY21 |
| --- | --- | --- | --- |
| Net cash generated from / (used in) operating activities | 13.20 | 0.82 | 1.96 |
| Net cash from / (used in) investing activities | -20.24 | -5.64 | -5.00 |
| Net cash flow from / (used in) financing activities | 7.07 | 4.80 | 2.62 |
| Net increase (decrease) in cash and cash equivalents | 0.03 | 0.0014 | 0.019 |
Oriana Power IPO Key Points
Strengths

1. Oriana Power delivers cutting-edge solar energy solutions tailored to meet the unique needs of industrial and commercial clients with a focus on providing low-carbon energy alternatives.
2. It has a strong clientele, including big names such as Coal India Limited, Solar Energy Corporation of India Limited, Hindustan Copper Limited, and more.
3. The company's financial performance is on an upward trajectory.
4. The company's payment terms are a fixed annual fee or a percentage based on the plant's capacity or energy generation. This ensures a stable and dependable income stream.
5. It focuses on protecting the environment and reducing carbon footprints.
6. The company has 18 subsidiary companies, which have successfully deployed multiple MW capacities in various regions like Delhi, Rajasthan, Madhya Pradesh, Haryana, Gujarat, Maharashtra, and others.
7. It is dedicated to utilizing 100% renewable energy and helping pave the way toward a greener and more sustainable future.


Risks

1. The company has a significant amount of outstanding unsecured loans, repayable on demand and has also given Corporate Guarantees for debt taken by its subsidiaries and associate companies.
2. The competition is quite high.
3. Any failure to successfully bid for solar power projects can hamper the company's expansion plan.
4. Any restrictions or lockdowns can impact the growth and cash flow of the company.
5. Unfavorable solar weather conditions can impact the company's business.

Oriana Power
How to apply for IPO?
Login to your 5paisa account and select the issue in the
current IPO section

Enter the number of lots and price at which you wish to
apply for

Enter your UPI ID and click on submit. With this, your
bid will be placed with the exchange

You will receive a mandate notification to block funds in
your UPI app

Approve the mandate request on your UPI and funds
will be blocked
Open account in 5 minutes
Be a part of the 5paisa community now with 10 million mobile app downloads
There is some issue, try later
Please keep below documents handy:
 PAN Card
 Aadhar Card
 Bank Account Number
Contact Details of Oriana Power IPO
Contact Information
Oriana Power Limited
Flat No. 412A, Building No. 43,
Chiranjiv Tower, Nehru Place,
New Delhi - 110019
Phone: +91 – 78178 03330
Email: cs@orianapower.com
Website: https://orianapower.com/
Oriana Power IPO Register
Skyline Financial Services Private Ltd
Phone: 02228511022
Email: ipo@skylinerta.com
Website: https://www.skylinerta.com/ipo.php
Oriana Power IPO Lead Manager
Corporate Capitalventures Pvt Ltd