Best Aquaculture Sector Stocks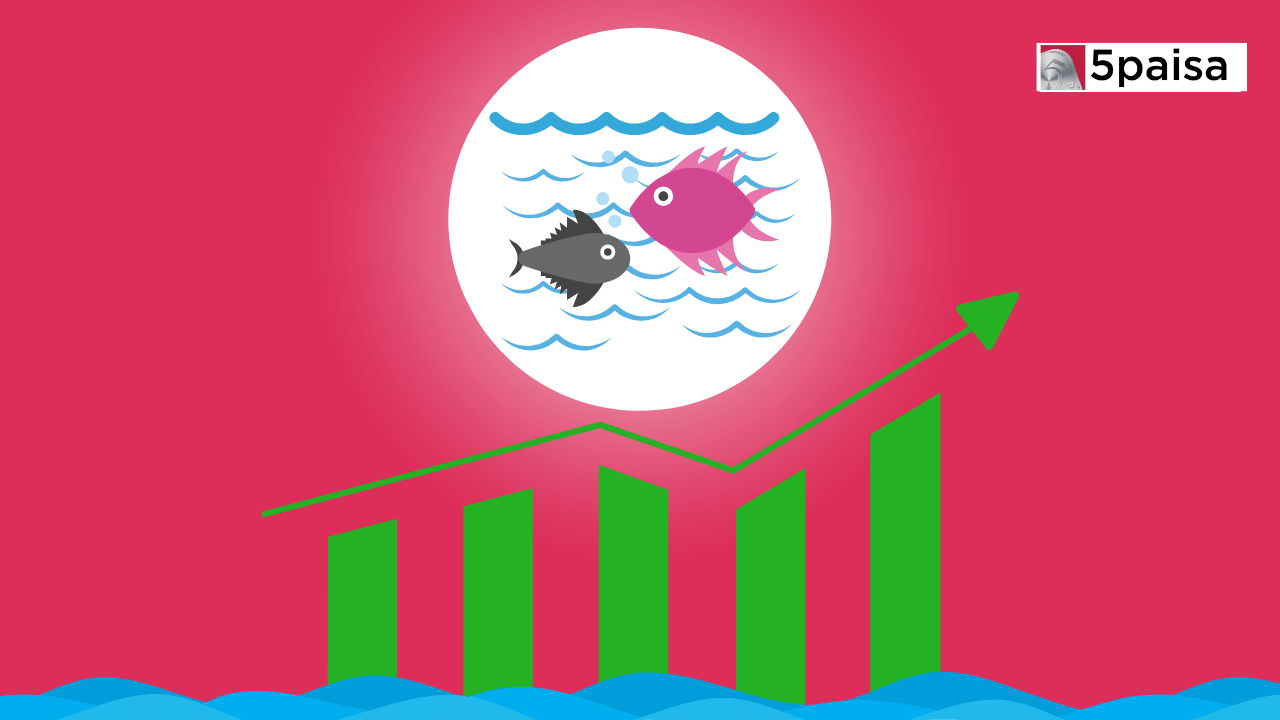 ---

Aquaculture sector stocks are the stocks that are connected to a practice called aquaculture, which involves growing water-based life like fish, shellfish, and water plants. This area has grown a lot because more and more people across the globe want seafood. The demand for seafood has made aquaculture better for the environment and also a great chance to invest in stocks related to aquaculture. As the aquaculture industry keeps changing, wiser investors are looking at these stocks as a factor to make their investments diverse and take advantage of the growing seafood market.
What are Aquaculture Sector Stocks?
Aquaculture sector stocks are like parts of companies that work with growing, breeding, processing, and distributing water-based organisms. These companies do several things in the aquaculture industry, like raising fish in freshwater or the ocean, cultivating shrimp, and growing oysters. When people invest in aquaculture sector stocks, they become partial owners in these companies, even if they don't directly work with them every day. Aquaculture sector stocks sit at the meeting point of agriculture and the seafood business. These stocks allow investors to be a part of companies that make seafood in controlled water environments. This area is getting bigger because more people want to eat seafood, and there's an effort to avoid catching too many fish from the ocean, which can hurt the environment. That is where sustainable aquaculture comes in.
 
Overview of the Best Aquaculture Sector
1. Avanti Feeds Ltd. 
Based in Andhra Pradesh, Avanti Feeds is a major player in India's aquaculture sector. They are known for producing shrimp feed and processing shrimp for export. With total sales of ₹3,851 Cr and a market cap of ₹6,970 Cr, the company is a leader in the industry. Their focus on sustainable practices is reflected in their ISO-certified units. Spearheaded by Mr. Alluri Indra Kumar, Avanti Feeds operates with experienced leadership and is listed on the Bombay Stock Exchange and the National Stock Exchange of India.
2. Apex Frozen Foods Ltd. 
Apex Frozen Foods, established in 1995, is a key producer and exporter of processed shrimp in India. With brands like Bay Fresh, Bay Harvest, and BayPremium, they've made a mark in the industry. Their integrated operations cover hatchery, farming, processing, and exporting. They have a combined breeding capacity of 1.2-1.4 billion specific pathogen-free (SPF) shrimp seeds. With a market cap of ₹949.06 Cr, Apex Frozen Foods is known for its quality and growth.
3. Coastal Corporation Limited 
Coastal Corporation Limited is a prominent name in producing and exporting high-quality Aquaculture seafood products worldwide. With a focus on superior technology and quality, they export shrimp products to various countries. Their market cap is ₹234.90 Cr, and they are known for their cutting-edge practices from sourcing to packaging.
4. Waterbase Ltd. 
As India's first fully integrated aquaculture company, Waterbase Ltd. stands out. With a technical association with LUXE, Taiwan, they've made their mark in prawn and fish feeds. With a market cap of ₹478.89 Cr, they are backed by the Karam Chand Thapar Group and emphasize industry-wide best practices and innovation.
5. Zeal Aqua
Zeal Aqua is a leading aquaculture company with a production capacity of 1500 tons of shrimp. They are known for their use of technology to deliver high-quality shrimp. With a market cap of ₹112.20 Cr, they are a significant player in the industry.
These 5 are considered as the  top aquaculture sector stocks and the best aquaculture sector stocks to buy.
 
Performance List of Top 5 Best Aquaculture Sector Stocks to Invest
Company 
52 
Weeks
MCAP 
(in Cr.)
LTP
P/E
P/B
Volume
Current Ratio
Debt to Equity
ROE
Dividend Yield (%)
EPS
Net Profit Margin
Promoter's Holdings (%)
Avanti Feeds 
Ltd 
+30%
6,970
550
15.2
5.16
1,500,000
1.6
0.00
23.11
0.80
35.86
18.62
43.72
Apex Frozen 
Foods Ltd 
-15%
949.06
250
12.5
2.50
500,000
1.8
0.34
18.50
0.50
16.90
5.75
72.60
Coastal 
Corporation 
Ltd 
+20%
234.90
90
14.7
1.75
200,000
1.5
0.70
39.94
0.40
5.70
10.25
32.92
Waterbase Ltd
+10%
478.89
110
18.9
2.58
300,000
2.0
0.05
19.13
0.20
7.32
9.80
67.12
Zeal Aqua 
-5%
112.20
70
11.0
2.14
100,000
1.4
1.46
16.73
0.10
6.35
12.70
68.42
Who Should Invest in the Best Aquaculture Sector?
People who might want to invest in aquaculture sector stocks include:
Seafood Lovers: If you like seafood, investing in these stocks could feel like supporting something you enjoy.
Nature Protectors: People who care about the environment might want to invest in companies that do aquaculture in a way that's good for nature.
Investment Seekers: Anyone looking to invest their money in a new and growing field could be interested in these stocks.
 
Benefits of Investing in the Best Aquaculture Sector Stocks
Fish is full of protein and good things like omega-3 fats. It's even healthier than red meat because it has less fat. Scientists are working on using algae as a new kind of fuel. 
Algae can become a cleaner fuel than what we use now. Algae fuel can change the way we get energy, as when we burn this fuel, only water comes out. This could help us in making energy cleaner and cheaper. 
Fish farms can provide more food and jobs. More jobs are created by taking care of the fish and preparing them for market. Fish farms also help fishermen have more time for other jobs because they don't have to fish as much. This can bring more business and jobs.
In some countries, they import a lot of seafood, which can cost a lot. Fish farms can produce local seafood, which is fresher and cheaper. This can help balance the trade and save money.
 
Things to Consider Before Investing in the Best Aquaculture Sector
Investing in aquaculture stocks can be exciting, but it's important to be smart about it.
First, understand the aquaculture world and the different types of businesses in it. Check out the companies you're thinking of investing in. Are they doing well? Do they care about the environment?
See if there's a growing demand for seafood, and look at the rules and laws that affect these companies. Remember, all investments have risks, so think about things like diseases or bad weather that could affect the stocks. 
Make sure the companies you choose are doing well financially and using new technology. To find the best acquaculture sector stocks to invest, it requires deep knowledge. Don't forget about what's happening globally, like trade deals and money changes. And if you're still not sure about anything, ask someone who knows about money to help you. 
How to Invest in the Best Aquaculture Sector?
1. Learn and Research: Understand the aquaculture industry, its companies, and market segments.
2. Choose a Brokerage: Open an account with a trusted brokerage platform.
3. Analyze Companies: Research financial health, growth potential, and sustainability practices.
4. Diversify and Assess Risk: Spread investments across stocks to reduce risk and consider potential challenges.
5. Stay Informed and Seek Advice: Keep up with industry news and global factors, and consult experts for informed decisions.
Conclusion
Investing in aquaculture sector stocks is a better way to join the growing interest in seafood that's good for the environment. These stocks might make your money grow, and you'll be helping out with sustainable seafood, too. Do your research, understand the risks, and be ready to hold onto your investments for a while. 
Frequently Asked Questions
Is it safe to invest in the best aquaculture sector?
Investing in aquaculture has risks like any investment. Research companies, their finances, and market trends. Diversify and get advice to manage risks.
Is it worth investing in the best aquaculture sector in 2023?
Aquaculture has growth potential due to seafood demand. Worth depends on your goals and risk tolerance. Analyze trends and consult experts.
How much should I Invest in the aquaculture sector?
Invest based on your finances, goals, and risk tolerance. Don't put it all in one sector. Consider your portfolio and seek advice.
Who is the market leader in the aquaculture sector?
Currently, Avanti Feeds Ltd leads. with shrimp feed and processing. Market changes, so stay updated.
Start Investing in 5 mins*
Rs. 20 Flat Per Order | 0% Brokerage
Disclaimer
Investment/Trading in securities Market is subject to market risk, past performance is not a guarantee of future performance. The risk of loss in trading and investment in Securities markets including Equites and Derivatives can be substantial.
Open Free Demat Account
Mobile No. belongs to
By proceeding, you agree to the T&C.