Best Blue-Chip Stocks in India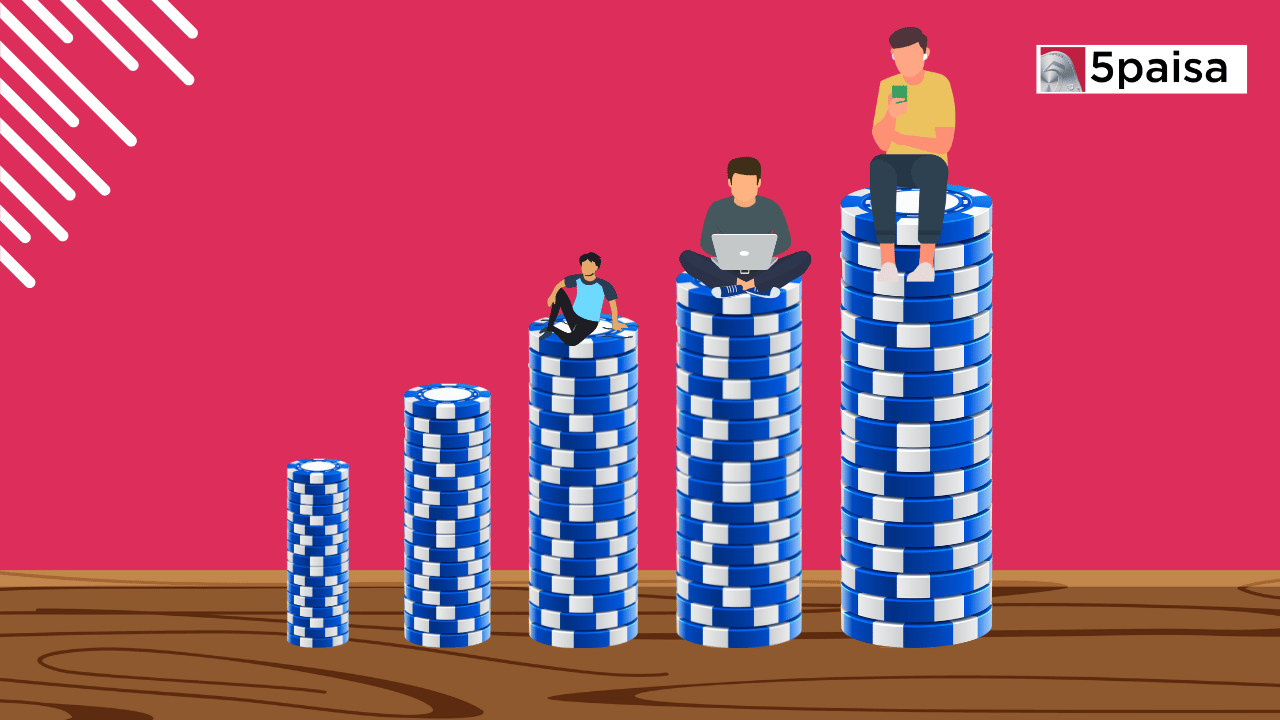 ---

The blue-chip stocks for 2023 would comprise prime picks considering factors such as performance in the last few years as well as historically, the reputation of their promoters, principal shareholders and management, consistency in rewarding shareholders with dividends and, most importantly, good growth prospects in the future, too.
In times of volatility, such blue-chips provide comfort with expectation of a bounce-back if the stock price slides or the likelihood of pulling up further in the future after the noise in the market gets toned down.
That said, one should look at blue-chip stocks with the lens of diversification and sectoral exposure so that one does not end up getting exposed to concentration risk.
Blue-chip stocks also can be an easy hedge for conservative investors who would rather be satisfied with lower returns rather than punting on high-risk high-returns small and mid-cap pack.
What are Blue-Chip Stocks?
Blue-chip stocks would essentially mean looking at the large-cap space with a consistent earnings profile and predictable dividend payouts through the years.
One of the critical filters for such companies resides with management mettle and promoters' reputation that should not be tarnished with any major corporate governance lapses.
One of the best ways to fish for such stocks is to look at Nifty 50 pack or if one is more adventurous or wants to have a bigger pool then one can even consider the BSE 100 group of companies.
List of Top 10 Blue-Chip Stocks
Britannia Industries
LTIMindtree
ITC
HCL Technologies
Bajaj Auto
Dr. Reddy's Labs
Sun Pharmaceutical
Maruti Suzuki India
Power Grid Corporation
Larsen & Toubro
Overview of Best Blue-Chip Stocks
Britannia Industries: Part of Wadia Group, Britannia is into food products and has been best known for its biscuits. However, the company has over the years expanded into other categories such as dairy and other bakery segments. It is one of the best proxies for domestic branded staples as a business.
LTIMindtree: An information technology company from the house of L&T, the company comes with high reputation and management capabilities. It acquired Mindtree in one of the rare hostile takeover bids to scale up a few years ago and strengthening its position as one of the top tier I software service companies.
ITC: The salt to cigarettes company is the best bet from an overall domestic consumption story. The diversified conglomerate has been strategically repositioning itself as an FMCG company from being a cigarettes maker and has been successful. It is now also looking to spin out its hotels business as per shareholders wish that would give further impetus to the stock.
HCL Technologies: Another IT company among the blue chips that ticks several boxes is this company promoted by the Nadars. With reasonable valuations, high dividend yield and strong performance financially and in a good spot within its sector to capitalise on future growth opportunities, HCL stands ahead of bigger IT peers.
Bajaj Auto: Once the flagship of the Bajaj family, the company has fallen behind compared to the group's financial service behemoths but it remains an undisputed leader among its own peer group. Unlike its arch rival Hero MotoCorp, Bajaj Auto given its large exposure to three wheelers also gets a business and product hedge which explains why its value two times its prime rival despite being just a shade bigger in terms of revenue. 
Dr. Reddy's Labs: The drugmaker has had its years of regulatory challenges in the West, but has called up and offers a strong pick for investors looking at its fundamentals. The investors did spot its strengths and their interest has buoyed the share price almost 50% in the last one year before moderating over the last fortnight.
Sun Pharmaceutical: The country's biggest pharmaceutical company is also the fourth largest specialty generic drugmaker in the world with global revenues of over $5.1 billion. It has over 40 manufacturing facilities and supplies its products to more than 100 countries. The stock had been on a long-term bear phase that turned around during the pandemic and has tripled since then.
Maruti Suzuki India: The top car maker in the country has been losing its dominance as was natural and expected given that it was a virtually monopoly at one point of time with its roaring success from small cars as the middle class graduated from a scooter to a four-wheeler. But with the bounce back in the demand for automobiles where the country is back to the old days where one needs to wait for months to get a new car given the demand supply gap, no other car maker is in a better spot than Maruti to capitalise on the market condition.
Power Grid Corporation: The sole public sector undertaking among our blue chip pack, has seen its stock price triple in the last one decade, not a spectacular performance but a consistent performer in a business that is rock solid in terms of prospects. Available a reasonable valuation, Powergrid comes tagged with the best dividend yield in the list and perhaps one of the best bets for conservative investors.
Larsen & Toubro: The engineering and construction company has come a long way in the last 2-3 decades when it was embroiled in a takeover battle that eventually ended with L&T remaining on its own and indeed expanding beyond its core and later spinning off its technology and financial services business into separate listed companies. It is a good proxy to India's overall growth.
Performance of Top Blue-Chip Stocks to Invest
Who Should Invest in Best Blue Chip Stocks?
Blue-chips stocks are for those who want to have a comfort level with the stocks and are willing to accept a lower returns profile for sticking to lower risk company. Top blue-chip stocks help in lowering the risk in one's portfolio but reward with consistent performance over a long term with reasonable to good dividend payouts at regular intervals.
Benefits of Investing in Best Blue-Chip Stocks
1. Minimal risk investment as the companies come with high credibility and consistent performance without any major red flags
2. Respectable and consistent dividend earnings is associated with top blue chip stocks as the companies are almost always generating profits and reward shareholders via dividends
3. Cut the noise of high beta small and mid-cap stocks as the blue chips are large caps and have high liquidity and are part of institutional investors basket with good analyst coverage to get regular insights on what is working and what is not for growth and earnings.
Things to Consider Before Investing in Best Blue-Chip Stocks
One needs to look at one's existing portfolio spread and pick blue chips as part of the strategy to derisk the investment book with a pack of large caps. That said, the returns from top blue chips are generated over a longer term and if one is looking at quick fire multi-bagger one should reconsider the strategy to invest in this pack.
How to Invest in Best Blue-Chip Stocks?
Step 1: Chart out the investment amount at disposable and the horizon.
Step 2: Filter out and shortlist a set of large caps with impeccable reputation, consistent financial performance, and positive growth outlook.
Step 3: Divide the investment amount and spread the risk even within top blue chips by picking companies involved in different businesses.
Conclusion
Blue chips offer a great way to invest in stocks with a reasonable assurance of capital protection as long as the companies are in sectors that are not getting disrupted. They derisk the portfolio and come with consistent dividend payouts as shareholder rewards besides capital appreciation over a long period.
Frequently Asked Questions
Is it safe to invest in best blue-chip stocks?
Is it worth investing in best blue-chip stocks in 2023?
How much should I invest in best blue-chip stocks?
Who is the market leader in best blue-chip stocks?
Start Investing in 5 mins*
Rs. 20 Flat Per Order | 0% Brokerage
Open Free Demat Account
Account belongs to
By proceeding, you agree to the T&C.