Merit in Buying Digital Gold - How to buy Digital Gold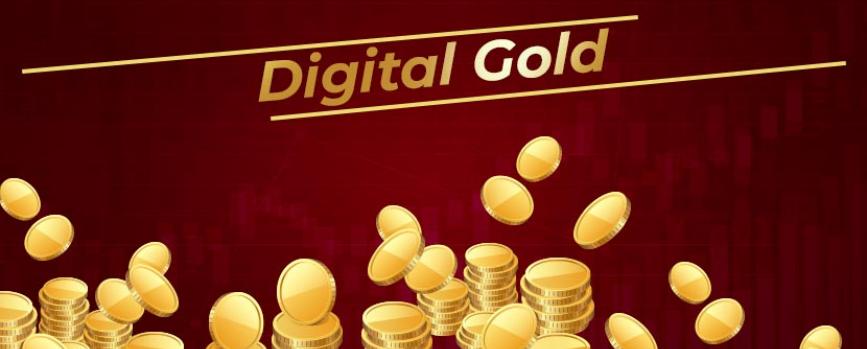 Gold prices have moved lower on prospects of sharp GDP growth, which takes away the safe haven preference. The same is the case with silver, although demand patters are largely industrial.  In the last couple of years, Indian investors realized the merits of having gold in the portfolio as a defensive strategy. However, there is still confusion on how to buy Digital Gold.
The simplest way is to buy gold jewellery or gold coins. But storage is a big worry here and physical charges can also be high. The other 3 options are Sovereign gold bonds, Gold ETFs and Digital gold. Here is what investors need to know about the power of digital gold. Remember, digital gold is a safe and secure way of holding gold in digital fractions with seamless transaction processing. 
Digital gold brings some key advantages
Here is the digital gold edge for investors.
•    It is convenient to buy and sell digital gold. If you have a 5paisa  Demat Account, you just need to log-in to buy/sell digital gold. There is no size restriction, in that you can even buy 0.35 grams of gold, unlike the sovereign gold bonds and gold ETFs.
•    Digital gold is affordable. Firstly, it allows buying fractional gold of as low as 10 grams. Digital gold also works out cost-effective as there are no making charges involved. 
•    Unlike buying gold from jewelers, you don't worry about gold purity. All the gold is certified by an official accredited agency as being 24-carat gold with 995 purity.
•    Digital gold is very liquid. You can log into your 5paisa account and buy or digital gold at any point of time. There are virtually no restrictions on buying and redemption.
•    Finally,  you may wonder as to where is the gold backing digital gold? The assurance is that digital gold is stored in segregated and guarded vaults. In short, digital gold can be converted to physical gold at any time subject to charges.
Also Read: Basics you need to know before Investing in Sovereign Gold Bonds
About the Author
Open Demat Account

Start investing in just
5 minsFree Demat account,
No conditions apply
0%* Brokerage
Flat ₹20 per order
Start Investing Now!
Open Free Demat Account in 5 mins