Listing Details
Listing Exchange

BSE, NSE

Listing Date

27-Sep-23

IPO Price Range

₹ 385

Listing Price

₹ 445

Listing Change

15.6 %

Last Traded Price

₹ 789.6

Current Change

105.1 %
SignatureGlobal IPO Details
Open Date

20-Sep-23

Close Date

22-Sep-23

Lot Size

38

IPO Size

₹ 730 Cr

IPO Price Range

₹ 366 to ₹ 385

Min Investment

₹ 13908

Listing Exchange

BSE, NSE

Basis of Allotment

27-Sep-23

Refunds

29-Sep-23

Credit to Demat Account

03-Oct-23

Listing Date

04-Oct-23
SignatureGlobal India IPO Subscription Status
| Date | QIB | NII | Retail | TOTAL |
| --- | --- | --- | --- | --- |
| 20-Sep-23 | 0.00 | 1.50 | 0.97 | 0.57 |
| 21-Sep-23 | 0.66 | 3.22 | 2.69 | 1.70 |
| 22-Sep-23 | 13.37 | 14.24 | 7.17 | 12.50 |
SignatureGlobal IPO Synopsis
SignatureGlobal Limited IPO is all set to open from 20th September to 22nd September 2023. The company is involved in the business of real estate development. The IPO includes a fresh issue of 15,662,338 equity shares worth ₹603.00 cr and an Offer For Sale (OFS) of 3,298,701 equity shares worth ₹127.00 cr. The total IPO size is ₹730.00 cr. The share allotment date is 27th September, and the IPO will be listed on 4th October on the stock exchanges. The price band is ₹366 to ₹385 per share and the lot size is 38 shares.    
ICICI Securities Limited, Axis Capital Limited, And Kotak Mahindra Capital Company Limited are the book-running lead managers for this IPO, while Link Intime India Private Limited is the registrar. 
 
Objectives of SignatureGlobal IPO:
• To pre-pay or repay, full/part borrowings obtained by the company. 
• To invest and repay or prepay full/partial borrowing obtained by the Subsidiaries, namely Signatureglobal Homes, Signature Infrabuild, Signatureglobal Developers, and Sternal Buildcon.
• To fund inorganic growth through land acquisitions.
• Fund general corporate purposes.
SignatureGlobal IPO Video:
About SignatureGlobal India
Established in 2000, SignatureGlobal (India) Limited is in the business of real estate development. The company specializes in affordable and mid-segment housing units in the Delhi NCR region. 
Solera was the company's first project which spanned 6.13 acres of land in Gurugram, Haryana. Since its inception, SignatureGlobal has experienced substantial growth. As of March 2023, they have successfully sold 27,965 residential and commercial units, all strategically situated in the Delhi NCR region.
SignatureGlobal Limited also supports the Government of India and state government initiatives for affordable housing and enabling individuals to realize their dream of homeownership. The company has been extensively involved in developing projects under the Affordable Housing Policy, 2013 notified by the Town and Country Planning Department, Government of Haryana ("AHP") and the Affordable Plotted Housing Policy or the Deen Dayal Jan Awas Yojana ("DDJAY - APHP"). The company's vision revolves around providing "value homes," which offer attractive designs and amenities. 
 
Peer Comparison
• DLF Limited
• Macrotech Developers Limited
• Godrej Properties Limited
• Prestige Estates Projects Limited
• Sobha Limited
For More Information:
Webstory on SignatureGlobal IPO
SignatureGlobal IPO GMP
Profit and Loss
Balance Sheet
| Particulars (in Rs. Crores) | FY23 | FY22 | FY21 |
| --- | --- | --- | --- |
| Revenue | 1553.57 | 901.29 | 82.05 |
| EBITDA |  215.57 | 27.38 | -58.28 |
| PAT | -63.71 | -115.50 | -86.28 |
| Particulars (in Rs. Crores) | FY23 | FY22 | FY21 |
| --- | --- | --- | --- |
| Total Assets | 5999.12 | 4430.85 | 3762.37 |
| Share Capital | 12.485 | 11.376 | 5.688 |
| Total Borrowings | 5948.95 | 4777.20 | 3958.18 |
| Particulars (in Rs. Crores) | FY23 | FY22 | FY21 |
| --- | --- | --- | --- |
| Net cash generated from / (used in) operating activities | -278.18 | 205.24 | 36.44 |
| Net cash from / (used in) investing activities | 7.63 | 53.77 | -26.24 |
| Net cash flow from / (used in) financing activities | 673.41 | -268.53 |  96.53 |
| Net increase (decrease) in cash and cash equivalents | 402.86 | -9.51 | 106.73 |
SignatureGlobal IPO Key Points
Strengths

1. The company is the largest affordable and lower-mid and mid-segment real estate developer in Delhi NCR.
2. It is a well-established brand and has a strong distribution network and digital marketing capabilities translating into faster sales.
3. It is growing fast and has the ability to scale up rapidly.
4. Ability to provide aspirational lifestyle and amenities at affordable pricing and at strategic locations.
5. Standardized product offerings, quick turnaround and end-to-end in-house project execution expertise.
6. Positive operating cash flows with low levels of debt.
7. Strong focus on sustainable development.

Risks

1. The company has incurred net loss and negative Net Worth in the past. Its subsidiaries have also incurred losses in the past.
2. The business and profitability are significantly dependent on the performance of the real estate market in the Delhi-NCR region, which creates business concentration risk.
3. The withdrawal of certain benefits under the Haryana Affordable Housing Policy, 2013 and the Deen Dayal Jan Awas Yojna may adversely affect the business.
4. An increase in the price of land and/ or shortages of land available for development may have a material adverse effect on the revenue from operations.
5. The business is capital-intensive and requires significant expenditure for development.
6. Operates in a very competitive industry.
7. Any pandemic-like situation can impact the company's profitability.

SignatureGlobal
How to apply for IPO?
Login to your 5paisa account and select the issue in the
current IPO section

Enter the number of lots and price at which you wish to
apply for

Enter your UPI ID and click on submit. With this, your
bid will be placed with the exchange

You will receive a mandate notification to block funds in
your UPI app

Approve the mandate request on your UPI and funds
will be blocked
Open Demat Account in 5 minutes
Be a part of the 5paisa community - the first listed discount broker of India
There is some issue, try later
Contact Details of SignatureGlobal India IPO
Contact Information
Signatureglobal (India) Limited
13th Floor, Dr. Gopal Das Bhawan,
28 Barakhamba Road, Connaught Place,
New Delhi 110 001
Phone: +91 11 4928 1700
Email: cs@signatureglobal.in
Website: http://www.signatureglobal.in/
SignatureGlobal India IPO Register
Link Intime India Private Ltd
Phone: +91-22-4918 6270
Email: Signatureglobal.ipo@linkintime.co.in
Website: https://linkintime.co.in/mipo/ipoallotment.html
SignatureGlobal India IPO Lead Manager
ICICI Securities Limited
Axis Capital Limited
Kotak Mahindra Capital Company Limited
IPO News
Top Stories for you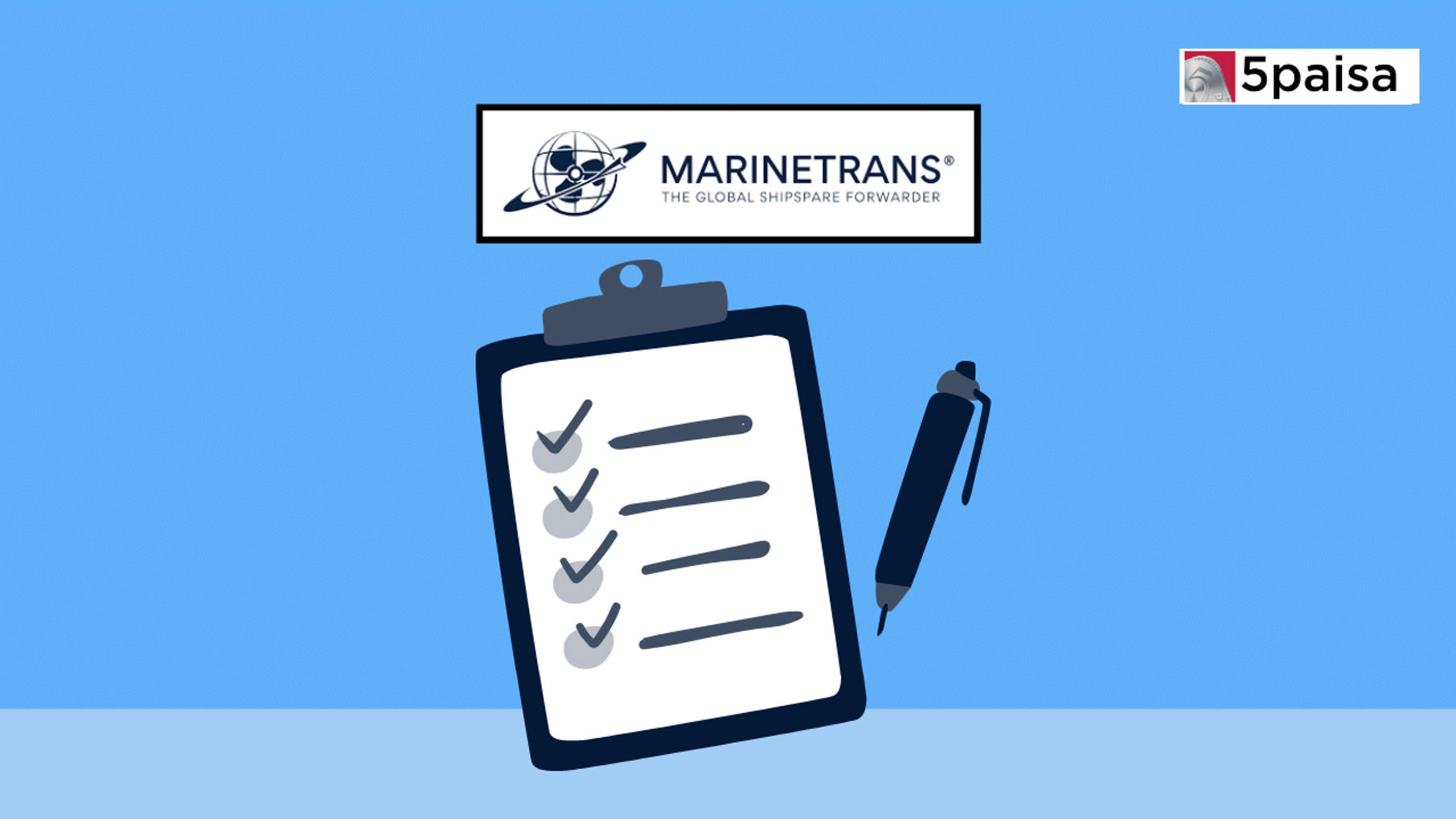 Premium listing for Marinetrans India IPO, then upper circuit Marinetrans India IPO had a relatively strong ...
IPO Blog
Top Stories for you
Quick take on the IPO of Sheetal Universal Ltd The IPO of Sheetal Universal Ltd opened for subscription on 04th December 2023 and closed for subscription on 06th December 2023. The stock of Sheetal Universal Ltd has a face value of ₹10 per share and it is a fixed price issue with the issuer price already fixed at ₹70 per share. The Sheetal Universal IPO has only a fresh ...
IPO Guide
Top Stories for you
The IPO cycle, also referred to as Initial Public Offering Cycle, allows private companies to go public and offer the company's shares to the general public for the first time. It ...