5 Financial tips for Diwali 2017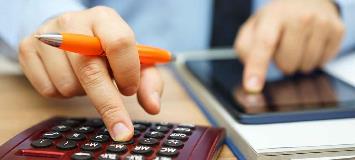 ---

Diwali, the festival of lights, is a celebration of light over darkness. It also marks the significant victory of good over the evil. In this very context, this year's Diwali is all set to spread the light and good in your finances as well. How is that possible? Check out this conversation between Amit and his friend Manish where Manish teaches Amit 5 tips on celebrating a financially prosperous Diwali.
Amit:Hey Manish! How are you doing? What are you planning for this Diwali?
Manish: Doing good Amit. I am planning not just for the celebration but also for my finances this Diwali.
Amit: Planning for finances! How? Can you explain it to me? I think I should do it too.
Manish: It is very simple Amit. Just follow the same golden tips you do for Diwali in your finances and see the difference.
Amit: Is it so? Then I am very keen to learn about them.
Manish: To start with, Work on Safety measures. It is often said Safety First. Like we do take care of all the safety measures while we enjoy fireworks during Diwali, we should use the same tip for your finances too.
Amit:I have never thought in this manner. But how could I apply it in my common practice?
Manish: It is always better if you try to be safe with your investments. Consult your financial advisor before you invest. Update your market knowledge regularly. Make sure you invest in a proper business and not just look at the stock prices. Avoid risky practices like speculating; rather go for research before making any decision.
Amit: was pretty much helpful. I would make sure now I try to keep safe while investing.
Manish: The second tip is Plan ahead. Like we tend to plan for the Diwali celebrations way ahead, it is also important to plan the investments ahead to avoid confusion. This brings clarity and makes your investment more yielding. Make a detailed financial plan before investing and see the results.
Amit: I will start working on the plans from today itself to make sure my investments result in good returns.
Manish: Another useful tip is Work with goals. It is important to understand the requirements and preferences in case of investments like we do while buying gifts for family and friends. Make a note of your requirements and preferences then you can easily locate which set of investments are good for you and which might not yield you much.
Amit: That is pretty organized. I will start penning down my financial requirements and preferences and make sure I plan my investments according to these goals.
Manish: Next comes having a variety and constantly cleaning up the portfolio. This is just like how you clean your home and decorate it with vivid decorative pieces before Diwali. In the same way, you can clean up your portfolio a bit as per the latest updates in the market trends. Also, try to broaden the portfolio make it a well-balanced one to get better returns.
Amit: But Manish though cleaning up is good how will I decide on it? Also, how can I choose different categories to broaden the portfolio? How would this help me in my returns?
Manish: Amit, it is really simple just follow the market research and you will automatically get a clue on the stocks and schemes which are not performing well. You can mark them, make a study and plan to exit. While you choose to broaden the portfolio look for the businesses which are doing well and moreover you must understand how they work. Broadening of the portfolio will disperse the risk and help you with the returns.
Amit: That requires analysis. I never knew managing the portfolio could be this beneficial and easy.
Manish: The last tip which I would give you is to Prepare for the emergency.You never know when an emergency could strike. To prevent it from becoming a crisis one has to be ready beforehand. Be prepared with a back-up and an insurance cover for an emergency before you invest.
Amit: Though I have been investing since quite some time I never gave a thought about emergencies. But now I will prepare myself up. Thanks for giving me these 5 financial tips. I would practice them. And Manish, do join us for the Diwali party.
Manish: For sure. Happy Diwali!
So what are you waiting for? Here are the 5 financial tips once again. Follow these and have a prosperous Diwali.
1.Work on safety measures
2.Plan ahead
3.Work with goals
4.Have a variety and constantly clean up the portfolio
5.Prepare for emergency
Start Investing in 5 mins*
Rs. 20 Flat Per Order | 0% Brokerage
Open Free Demat Account
Account belongs to
By proceeding, you agree to the T&C.