Best Freight Stocks in India 2023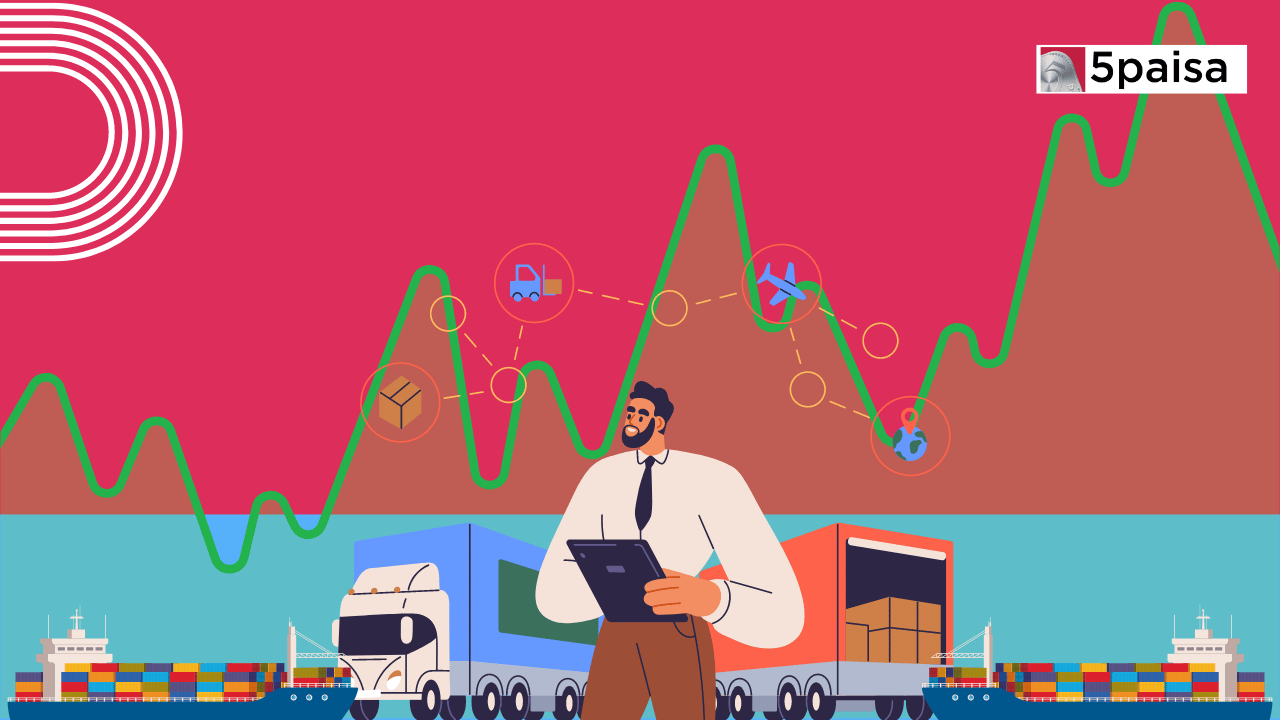 ---

The freight sector is a crucial component of India's economic structure. It represents a pivotal link in the supply chain that keeps the country's industries and businesses in perpetual motion.
Freight stocks refer to companies responsible for the efficient transportation and distribution of goods and commodities across India's vast expanse. Whether it's through road and rail logistics, these firms play an indispensable role in supporting trade, driving infrastructure development, and fostering economic growth.
Overview of Best Freight Stocks 
Given India's geographic diversity and the logistical challenges, investing in the best freight stocks offers an opportunity to engage in a vital sector with substantial growth prospects.
Here is synopsis of the best freight stocks in India currently.
Container Corporation of India: The most important player in rail freight in India, Container Corporation of India, or CCI, stock is trading above short-, medium- and long-term moving averages. Its RoCE has been improving over the last two years and it has low debt with increasing investment from foreign investors. The government's intention to privatise the company is also expected to help move the share price.
Delhivery: One of the newer entrants in the freight sector, Delhivery has quickly moved to the top five of the chart in terms of market capitalisation. The stock price has recently got upgrades from brokers and its PE ratio is also attractive. The company is working to improve its fundamentals and on technical charts too the stock appears attractive.
Blue Dart Express: A high PE ratio makes the stock a mixed bag, but it has an edge in the form of rising interest from FPIs and FIIs. Low debt and few upgrades from brokers also works in its favour, but costly valuation is to be kept in mind before investing.
Aegis Logistics: The company's operating profit growth with increase in operating margins are attractive proposition but its PE ratio is than 3 Year, 5 Year and 10 Year average. Technical charts, however, do pose some challenges to the upside in stock.
Allcargo Logistics: Its PE ratio is currently lower than long term average and price below short-, medium- and long-term averages. The company, however, has low debt and has been seeing rising interest from FPIs and FIIs.
Transport Corporation of India:  Brokers have recently upgraded the stock and its price is above short and long-term moving averages. The stock is also trading at a 52-week high and the company's fundamentals too appear strong.
VRL Logistics: The company's stock has seen rising interest from FPIs and FIIs, and low debt and zero promoter pledge also make it attractive. Brokers have also recently upgraded the stock's target price.
TCI Express: It is a is an express cargo logistics company with its own set up across India. The stock is trading at near 52-week low and below short-, medium- and long-term averages. However, its target price has got some upgrades from brokers.
JITF Infralogistics: Along with other businesses, the company is also engaged in manufacturing of railway freight wagons. The stock has shown its highest recovery from 52-week low, but its book value per share has been deteriorating for the last two years.
Ritco Logistics: The company provides surface logistics services, including transportation of cargo and warehousing services. The stock has shown high EPS growth, and its RoCE has also been improving for the last two years.
Performance of Top 10 Freight Stocks 
Who Should Invest in Best Freight Stocks? 
Anyone who is bullish on the freight sector or any particular company in the sector can invest in top freight stocks. Freight stocks can also help diversify portfolios of investors. 
Benefits of Investing in Best Freight Stocks 
Investing in top freight stocks offers many advantages for investors. Here are the benefits to consider:
Stability and Consistent Demand: The freight industry is an integral part of the Indian economy, ensuring a steady demand for the transportation of goods. Regardless of economic conditions, the need to move goods remains constant, providing freight stocks with stability.
Diversification: Investing in freight stocks can diversify your investment portfolio. These stocks often have a low correlation with other sectors, helping to spread risk.
Global Exposure: Many freight companies operate on a global scale, offering investors exposure to international markets and currencies.
Economic Growth: Freight stocks can benefit from economic growth. As economies expand, there is typically an increased demand for transporting goods, potentially leading to revenue growth for freight companies.
Infrastructure Investments: The Indian government as well as state government often invest heavily in transportation infrastructure, benefiting freight companies.
Growth Potential: Emerging markets and the rise of e-commerce are driving growth in the freight industry. Investing in well-positioned companies can tap into this expansion potential.
Things to Consider Before Investing in Best Freight Stocks 
There are several factors to keep in mind to make informed investment decisions about investing in freight stocks. Here are some key considerations:
Market Research: Thoroughly research the Indian freight market, including its current state, growth projections, and major players. Understanding market dynamics is essential.
Company Selection: Carefully choose the freight companies you want to invest in. Analyze their financial health, market position, and track record. Consider companies with a competitive edge.
Regulatory Environment: Stay informed about regulatory changes in the Indian transportation and logistics sector. Regulations can impact operations and profitability.
Global vs. Domestic Focus: Determine whether you want exposure to companies with a focus on domestic or international freight. Each has its own set of opportunities and risks.
Economic Outlook: Assess the broader economic conditions in India. A growing economy typically leads to increased freight demand.
Earnings and Revenue Growth: Look at historical earnings and revenue growth of the selected companies. Consistent growth can be an indicator of a healthy business.
Debt Levels: Analyze the debt levels of the companies. High levels of debt can pose risks, especially during economic downturns.
How to invest in Best Freight Stocks? 
Step 1: Pick a strategy to invest in freight stock.
Step 2: Filter a list of freight stocks that match with your strategy
Step 3: Set the timeline for each investment
Step 4: Keep track of your investment and adhere to exit plan
Conclusion
Choosing to invest in top-performing freight stocks within India presents a compelling opportunity to participate in a crucial sector that plays a pivotal role in the nation's economic development. India's dynamic transportation and logistics environment, driven by both domestic demand and global trade, offers the potential for sustained, long-term gains.
However, astute investors must navigate this landscape with a keen awareness of market conditions, company fundamentals, and regulatory nuances. By maintaining a well-informed perspective, diversifying their portfolios, and embracing a patient, long-term outlook, investors can position themselves to reap the rewards of India's resilient and ever-evolving freight stock market.
Frequently Asked Questions
Is it safe to invest in best freight stocks?
Is it worth investing in best freight stocks in 2023?
How much should I invest in freight stocks?
Who is the market leader in freight sector?
Start Investing in 5 mins*
Rs. 20 Flat Per Order | 0% Brokerage
Open Free Demat Account
Account belongs to
By proceeding, you agree to the T&C.