Best Oil Tanker Stocks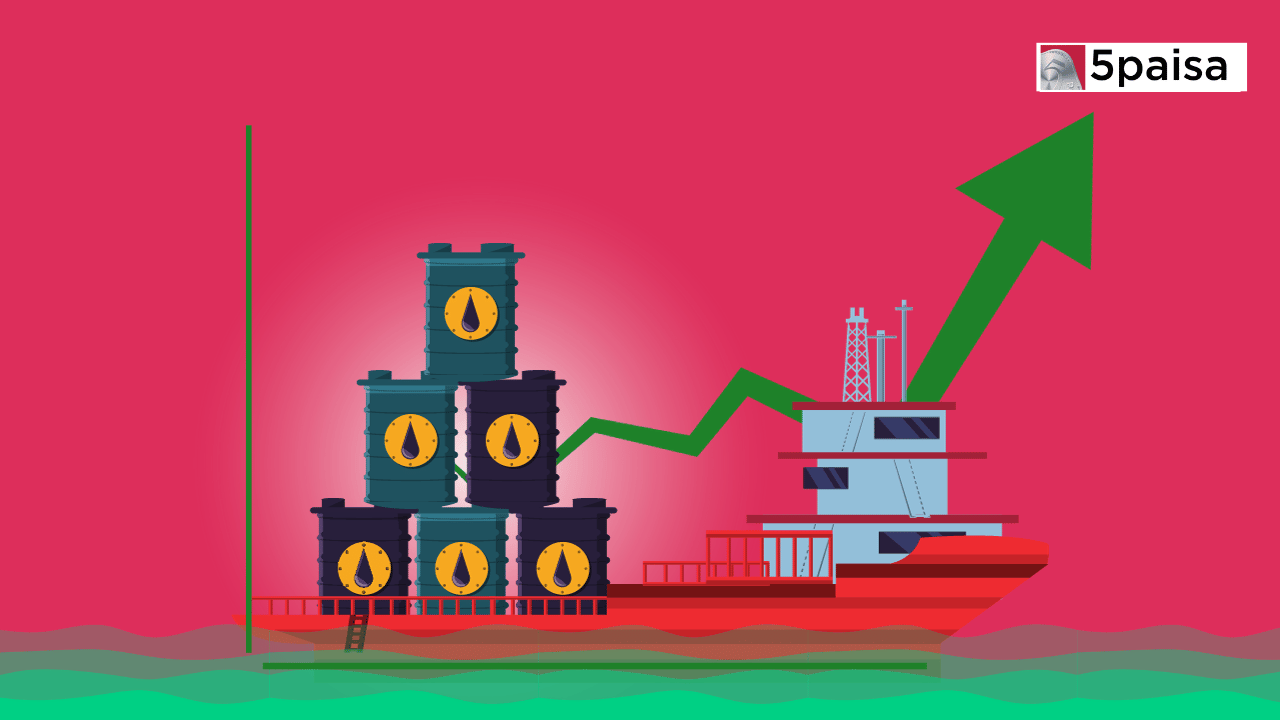 ---

Best oil tanker stocks emerge as a shining contender in today's ever-dynamic energy sector. It provides investors with a compelling combination of stability and potential for robust returns. These maritime giants form the lifeblood of global oil transportation, navigating through economic tides and geopolitical currents. Their role in facilitating the global energy trade cannot be overstated, and as energy consumption persists, their importance remains unwavering. As we delve into the best oil tanker stocks to buy, we unveil the top players commanding attention and the factors shaping their future prospects in this high-stakes industry. Read on as we chart the course to uncover the prime contenders for your investment portfolio.
What are the Best Oil Tanker Stocks?
Best oil tanker stocks are shares in companies operating large vessels that transport crude oil and liquid commodities globally. These stocks allow investors to profit from oil's movement across markets potentially. Their performance hinges on oil prices, supply-demand dynamics, geopolitical events, and shipping trends. Profitability is linked to the price difference between source and destination, influenced by vessel capacity and global oil production. While investing in oil tanker stocks offers opportunities, it comes with risks due to oil price volatility and industry cycles. Thorough research is essential to understand the energy and shipping sectors before delving into these investments.
Overview of Best Oil Tanker Stocks 
Listed below is an overview of the best oil tanker stocks 
1. Golar LNG 
Golar LNG is a company that owns, operates, and designs infrastructure for the liquefaction of natural gas in maritime environments. The company is known to operate in three segments - Shipping, Corporate, and FLNG. The current price of the stock is valued at 21.67 USD. 
2. SFL Corporation 
SFL Corporation stands out as a diversified maritime company with a comprehensive fleet that encompasses oil tankers, offshore drilling rigs, and other crucial maritime assets. Their unique approach involves providing long-term charters to industry players, resulting in predictable cash flows that contribute to stable dividends. 
3. DHT 
DHT has established itself as a prominent player in the oil tanker industry, emphasizing the ownership and operation of crude oil tankers. Their strategic focus revolves around operational efficiency and competitive service provision to a global clientele. By concentrating on streamlining its operations and optimizing its fleet, DHT aims to remain agile in responding to market dynamics, ensuring reliable and efficient delivery of crude oil worldwide.
4. Euronav 
Euronav, a major player in the maritime transport of crude oil, boasts a modern and sizable fleet that aligns with the industry's evolving standards. Their approach extends beyond mere operational proficiency, as they actively embrace environmentally responsible practices and safety measures.
5. Scorpio Tankers
Specializing in product tankers, Scorpio Tankers navigates the global energy landscape by capitalizing on market trends and dynamics. Their strategy involves effectively managing their fleet to meet the ever-changing demands of the energy sector. With a commitment to sustainable growth, Scorpio Tankers seeks to provide competitive services while focusing on environmental consciousness and creating long-term value for stakeholders. 
6. Teekay Corporation 
Teekay Corporation's comprehensive range of marine services spans from oil and gas transportation to offshore production. By prioritizing innovation and efficiency, Teekay adapts to the transforming energy industry. Whether it's facilitating the transportation of energy resources or deploying advanced technologies, Teekay remains dedicated to delivering essential services that contribute to global energy accessibility.
7. Frontline
As a leading player in the tanker industry, Frontline is committed to not only operational excellence but also environmental responsibility. Their innovative mindset drives their efforts to minimize their ecological footprint while efficiently delivering energy products across the world's oceans. By embracing the dual goals of efficiency and sustainability, Frontline aims to set a benchmark for responsible energy transportation.
8. Dorian LPG Ltd. 
Dorian LPG emerged as a prominent owner and operator of very large gas carriers (VLGCs), pivotal in transporting liquefied petroleum gas (LPG). Their modern and efficient fleet facilitates the global LPG supply chain, which is essential for energy distribution. Through their commitment to maintaining a high standard of vessel operation and safety, Dorian LPG plays a vital role in enabling the efficient movement of energy resources.
9. TORM PLC 
TORM's specialization in operating product tankers positions them as a vital link in the refined oil products supply chain. Their global presence underscores their commitment to transporting energy resources efficiently and responsibly. TORM's emphasis on safety, environmental consciousness, and operational excellence cements its role as a reliable partner in the energy distribution network.
10. Ardmore Shipping Corp. (ASC)
Ardmore Shipping Corp. is dedicated to seaborne transportation of refined and chemical products, showcasing a fleet that blends high performance with eco-friendly practices. Their focus on operational excellence, environmental stewardship, and technological innovation positions them as a critical component of the global energy logistics system, ensuring the safe and efficient movement of essential resources.
Performance List of Top 10 Best Oil Tanker Stocks to Invest 
Listed below is the performance list of the best oil tanker stocks to invest in. 
| | | | | | | | | |
| --- | --- | --- | --- | --- | --- | --- | --- | --- |
|   | Growth/loss in 52 weeks | MCAP  | P/E | Volume | ROE | Dividend Yield  | EPS | Net Profit Margin |
| Golar LNG  | 19.62 - 30.66 | 230.34Cr | 23.43 | 30,287 | 4.56 | 4.60% | 0.91 | 48.34 |
| SFL Corp.  | 11.49 | 151.19 Cr.  | 12.68 | 1,565,643 | 12 | 8.77 | 1.20 | 25.30 |
| DHT | 12.13 | 156.71 Cr.  | 9.57 | 2,325,453 | 21.16 | 14.51 | 1.00 | 29.08 |
| Euronav | 20.22 | 368.91 Cr.  | 6.25 | 222.17K | 2.81 | 6.04% | 2.92 | 46.48 |
| Scorpio Tankers | 64.20 | 271.96Cr | 3.44 | 483,987 | 35.60 | 1.97 | 14.19 | 40.21 |
| Teekay Corp.  | 7.26 | 62.13 Cr.  | 4.32 | 601.57 K | 11.82 | 2.95 | 1.50 | 10.20 |
| Frontline | 19.29 | 400.50 Cr. | 6.04 | 2,551,740 | 37.52 | 10.67 | 0.87 | 40.14 |
| Dorian LPG Ltd. | 30.09 | 101.83  Cr.  | 5.10 | 713.25K | 22.51 | 10.61 | 1.21 | 46.68 |
| TORM PLC  | 257.80 | 1.54TCr | 3.34 | 194.04K | 51.30 | 14.08 | 2.13 | 48.35 |
| Ardmore Shipping Corp.  | 19.40 | 53.31 Cr.  | 2.95 | 651.51 K | 38.45 | 8.06 | 0.57 | 26.66 |
Who Should Invest in the Best Oil Tanker Stocks? 
Investors seeking exposure to the energy sector and looking to capitalize on fluctuations in oil prices might consider investing in the best oil tanker stocks. These stocks suit those who can tolerate the volatility in the oil and shipping markets. Additionally, individuals who understand the industry's cyclical nature and can monitor global oil demand and supply trends might benefit. However, potential investors should conduct thorough research, consider diversification, and be prepared for market risks, including geopolitical factors and environmental concerns that can impact the performance of the best oil tanker stocks in India. 
Benefits of Investing in the Best Oil Tanker Stocks
Investing in the best oil tanker stocks offers a range of compelling benefits. These stocks provide a direct channel into the energy sector, granting investors access to the consistent demand for oil and its products. Moreover, the industry's inherent cyclicality, driven by shifts in oil prices and geopolitical events, creates opportunities for significant returns on investment. Many leading oil tanker companies also distribute dividends, which can serve as a steady source of income for investors. 
As oil demand closely mirrors global economic growth, these stocks can act as a proxy for worldwide expansion. By incorporating them into a diversified portfolio, investors can effectively spread risk across different sectors. Additionally, during periods of market pessimism and oversupply concerns, oil tanker stocks can emerge as attractive contrarian options. Changes in the balance between global oil supply and demand directly influence shipping rates, potentially leading to enhanced profitability for well-positioned tanker firms. 
Things to Consider Before Investing in Best Oil Tanker Stocks
Listed below are a few factors you should consider before investing in the best oil tanker stocks: 
You must review the company fundamentals before investing in an oil tanker stock. These may include the financial statements, quarterly earning reports, and other elements like the earnings per share, dividend, and price-to-earnings ratio. 
The quantity, size of vessels, and cargo variety directly impact an oil tanker company's profitability. Maintenance expenses and potential legal liabilities from inactivity or deterioration of ships also significantly matter.
Geopolitical events in countries where oil producers and refiners have contracts with oil tanker companies can significantly impact the company's profits and stock value.
How to Invest in the Best Oil Tanker Stocks?
If you wish to invest in the best oil tanker stocks in 2023, it is advised to research and review the stocks and their performance thoroughly. Moreover, you can compare different stocks and then decide on a stock you want to invest in. Then, open and fund your brokerage account and buy the best oil tanker stocks in India. 
Conclusion
Investing in oil tanker stocks can be both rewarding and risky. The profitability of these stocks is closely tied to the global demand and supply of oil, geopolitical factors, and market trends. While the oil industry has historically been lucrative, it's important to recognize the inherent volatility and uncertainty that comes with it.
 
Start Investing in 5 mins*
Rs. 20 Flat Per Order | 0% Brokerage
Disclaimer
Investment/Trading in securities Market is subject to market risk, past performance is not a guarantee of future performance. The risk of loss in trading and investment in Securities markets including Equites and Derivatives can be substantial.
Open Free Demat Account
Mobile No. belongs to
By proceeding, you agree to the T&C.