How to understand Open Interest?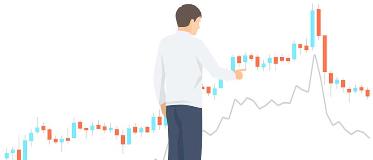 ---

What is Open Interest?
Open interest is the total number of open/outstanding options or future contracts, which are held by the market participants at the end of the day. It mainly relates to the futures market. Open interest, in other words, would also mean the total number of futures contracts that have not been exercised/squared off, or fulfilled by delivery yet.
It is often used by the investors to confirm trends and trend reversals for futures market as it measures the flow of money in the futures market. A seller and a buyer combine together to make a contract. So, in order to measure the total open interest of the given market only totals from either buyers or sellers side should be taken into account.
Open Interest position is a positive or negative number, representing the number of increase or decrease in the number of contracts for the day.
How are Futures and Options traded?
Futures and Options on which open interest largely depend, are created out of thin air when two traders are on opposite sides of an agreement. A 'Future' is a contract to buy or sell an underlying asset at a specific price at a pre-determined time. This underlying asset could be a stock issued by the company, a currency, gold etc. Buying a futures contract means a promise to pay the asset's price at a specific time. While selling a futures contract means a promise to transfer assets to the buyer at a specified price and duration.
An 'Option' is a contract with 'call' or a 'put' option that gives the holder the right to buy or sell an underlying asset a predetermined price. Unlike future, it comes with the right and obligation for the buyer and seller, respectively.
Open Interest is the evaluation of such options and futures contracts.
How is open interest calculated?
Open interest goes up and down depending on the number of traders entering or leaving the market. The total number of contracts held by buyers or sold short by the sellers on a given day. It gives the total number of longs and the total number of shorts.
If two traders are initiating a new position (1 new buyer, 1 new seller), then open interest increases by one contract. The money flows into the market.
If two traders are closing an old existing position (1 old buyer, 1 old seller), then open interest decreases by one contract. The money flows out of the market.
In case one old trader passes off his position to a new trader, then open interest remains unchanged. The money within the market remains the same.
Following table summarizes the open interest calculation:
 

Trader2

Trader1

Opens

Closes

Opens

Increases

Unchanged

Closes

Unchanged

Decreases
How to use Open Interest for trading?
Open interest can be interpreted similarly to that of volume against price. Following table shows how to interpret Open Interest with respect to price for trading:
| | | |
| --- | --- | --- |
| Price | Open Interest | Interpretation |
| Rising | Rising | Bullish |
| Rising | Falling | Bearish |
| Falling | Rising | Bearish |
| Falling | Falling | Bullish |
Here, bullish market represents a strong market, while bearish means a weak market. Open Interest also gives vital information on the liquidity of the market. If an option has no open interest, then there is no liquidity for it. When there are large open interests for an option, this indicates it has a large number of buyers and sellers for it. This would mean a higher liquidity and a subsequently increases the chances of options orders to be filled at good prices, resulting in some profit making. The higher the open interest, the easier it would be to trade option at a reasonable spread between the bid and ask.
An increase in open interest with an increase in price depicts an upward trend. An increase in open interest with a decrease in price indicates a downward trend. While an increase or decrease in price with a flat Open Interest indicates a trend reversal.
While volume resets each day, Open Interest gets carry forward to the next day and gives vital information regarding market trends, liquidity and could be used to earn profits from futures and options markets.
Start Investing in 5 mins*
Rs. 20 Flat Per Order | 0% Brokerage
Open Free Demat Account
Mobile No. belongs to
By proceeding, you agree to the T&C.