Israel-Hamas War Impact on Pharmaceutical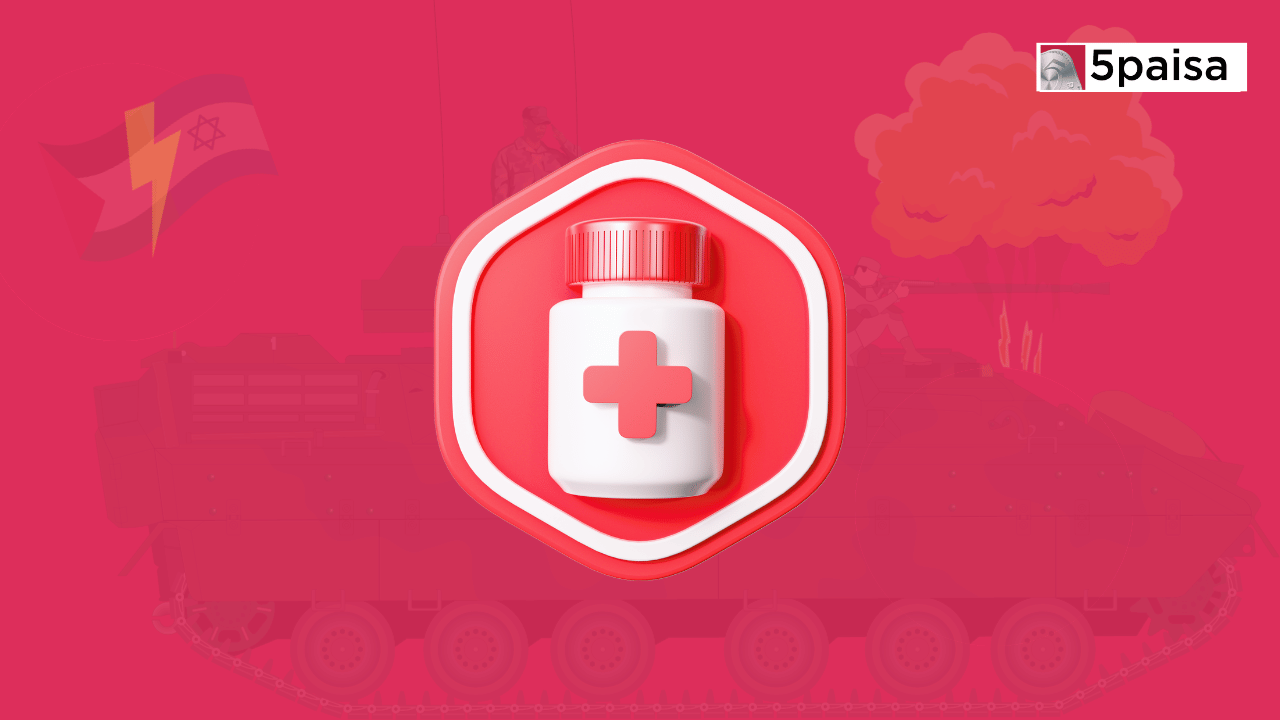 ---

What's going on in the Middle East?
Fears of a bigger crisis have been aroused by an attack by a Hamas faction backed by Iran, which has left the Middle East in upheaval. There have been rumours regarding this conflict's possible effects on the burgeoning Iranian economy. 
As a result, although oil and Treasuries increased, U.S. stock futures declined in Asia on Monday. Due to this circumstance, investors are looking for safe-haven assets like gold and the Japanese yen in the financial markets.
Impact on Global Market
The global market has been rocked by the Middle East conflict. Global financial markets are volatile and unclear due to the increase in oil prices and the possibility of supply interruptions. The U.S. dollar has declined and the euro has lost value as a result of investors' flight to safe havens like gold and Japanese yen.
Overview of How the Israeli Conflict Affects the Pharma Industry: 
Challenges and Opportunities
The ongoing Israeli conflict has brought a mixture of concerns and opportunities for the Indian pharmaceutical industry. While trade relations between India and Israel are initially at the forefront of this issue, the implications reach far beyond. This article delves into the potential repercussions of the conflict on the pharmaceutical trade, particularly with countries like the UAE, Bahrain, Oman, Qatar, Egypt, and Saudi Arabia, and explores the worries about essential drug shortages due to conflict-related impacts on trade routes.
Challenges Faced by the Indian Pharmaceutical Industry
1. Trade Disruptions: The escalating conflict in Israel has raised concerns about the approximately $1 billion trade between India and countries in the Middle East, including the UAE, Bahrain, Oman, Qatar (BOQ), Egypt, and Saudi Arabia. These nations rely on Indian pharmaceutical exports, and the duration and scale of the conflict could disrupt these trade relations.
2. Impact on Key Companies: Following Indian pharmaceutical companies:
| | |
| --- | --- |
| Metrics | As of FY'23 |
| Stock P/E | 31 |
| Dividend Yield % | 1.02 |
| ROCE % | 16.4 |
| ROE % | 16.6 |
| Debt to equity | 0.12 |
| PEG Ratio | 1.17 |
| Int Coverage | 43.2 |
| | |
| --- | --- |
| Metrics | As of FY'23 |
| Stock P/E | 19.3 |
| Dividend Yield % | 0.72 |
| ROCE % | 26.7 |
| ROE % | 21.6 |
| Debt to equity | 0.06 |
| PEG Ratio | 0.5 |
| Int Coverage | 45.3 |
| | |
| --- | --- |
| Metrics | As of FY'23 |
| Stock P/E | 55.2 |
| Dividend Yield % | 0.34 |
| ROCE % | 5.73 |
| ROE % | 3.33 |
| Debt to equity | 0.36 |
| PEG Ratio | 7.03 |
| Int Coverage | 5.01 |
| | |
| --- | --- |
| Metrics | As of FY'23 |
| Stock P/E | 67.2 |
| Dividend Yield % | 0.8 |
| ROCE % | 19.4 |
| ROE % | 14.9 |
| Debt to equity | 0 |
| PEG Ratio | 4.29 |
| Int Coverage | 6,697 |
These companies have a presence in the region, may face challenges if the conflict spreads further. Sun Pharma, through its Israeli-based subsidiary Taro Pharmaceutical Industries Ltd, could be directly affected, especially if the conflict persists.
3. Supply Chain Disruptions: The ongoing war could lead to short-term disruptions in the supply chain, affecting pharmaceutical exports from India to Israel and other countries in the region. If the conflict prolongs, flight services to these nations could be impacted, causing further hindrances to the pharmaceutical trade.
Opportunities Emerging from the Conflict
1. Diversification of Markets: Despite the challenges, some experts suggest that Indian pharmaceutical companies could seize opportunities to fill gaps in the U.S. and European markets. This diversification of markets could help these companies maintain their growth.
2. Increased Demand: The current conflict might lead to an increased demand for essential pharmaceutical goods in Israel. The strong and well-regulated pharma sector in Israel has shown resilience during previous conflicts, and this situation could further boost pharmaceutical ties between the two countries.
3. Serving New Markets: There could be a significant increase in the demand for medicines from the Palestinian territories, and India is well-positioned to fulfil this demand. This opens up a new market for Indian pharmaceutical exports and strengthens their presence in the region.
4. Potential Supply Chain Reshuffling: The conflict might disrupt the supply chains of global pharmaceutical giants, such as Teva, which has plants in Israel. Depending on which products are sourced from its Israel plant, this situation could create opportunities for Indian companies to fill the void.
Overview of how it might not affect the Pharma Industry that Much
With low exposure to Israel and the relatively small size of the Israeli pharmaceutical market, Indian pharmaceutical companies appear to be resilient to the geopolitical instability.
1. Limited Exposure to Israeli Market
India's pharmaceutical exports to the Middle East are in the low single digits. Moreover, the Indian pharmaceutical industry does not have a substantial exposure to the Israeli market. The Israeli pharmaceutical market is relatively small, which reduces the potential impact on the Indian pharmaceutical industry's export revenues.
2. Sun Pharma's Minimal Exposure:
Sun Pharmaceutical Industries Ltd., one of India's leading pharmaceutical companies, has minimal exposure to Israel through its subsidiary, Taro Pharmaceuticals Industries Ltd. As of its 2023 financials, Taro derived only 8% of its overall revenue from Israel, representing less than 1% of Sun Pharma's total sales. Taro's operations in Israel are primarily centered around the manufacturing of active pharmaceutical ingredients (APIs) for exports. Consequently, if the tensions in Israel persist, the impact is likely to be confined to API exports.
3. Potential API Export Disruptions:
While the impact on API exports may be limited, it's worth noting that Taro Pharmaceuticals has disclosed that terrorist acts could result in disruptions to its business. In the event of substantial damage to their facilities, the company may need to obtain prior FDA approval for a change in manufacturing site. This approval process could lead to temporary disruptions in their operations. Taro's stock experienced a 2.4% decline on a recent trading day.
4. Confidence in Pharmaceutical Trade:
Despite the ongoing conflict in Israel and the uncertainty in the region, the Pharmaceuticals Export Promotion Council of India (Pharmexcil) remains confident that India's pharmaceutical trade with Israel will remain largely unaffected. In the fiscal year 2022-23, pharmaceutical exports from India to Israel amounted to $92 million, demonstrating a significant increase from the previous year's $60 million. These exports primarily consist of bulk drugs (API), drug formulations, and biologicals. Pharmexcil's director general, Uday Bhaskar, emphasized that the pharmaceutical trade between India and Israel is minimal, and Israel's strong and well-regulated pharmaceutical sector is unlikely to seek immediate assistance from Indian counterparts.
5. Geopolitical Considerations:
The Indian government has expressed support for Israel during this period of conflict. Additionally, the Ministry of External Affairs has issued advisories to Indians in Israel to minimize movements and stay near safe zones to ensure their safety amidst the ongoing conflict.
Conclusion
The Israeli conflict has indeed presented challenges for the Indian pharmaceutical industry, especially with potential disruptions in trade and supply chains. However, it is important to note that the Indian pharmaceutical sector has been resilient and is well-equipped to adapt to such situations.
In the face of adversity, the industry sees opportunities in diversifying markets, meeting increased demand, and serving new regions. These opportunities may not only help the Indian pharmaceutical industry overcome the challenges posed by the conflict but also strengthen its presence in the global pharmaceutical market. 
The Indian pharmaceutical industry appears to be resilient in the face of the Israeli conflict. With limited exposure to the Israeli market and strong growth in pharmaceutical exports, any potential disruptions are expected to be short-term and manageable. However, the industry will continue to monitor the situation closely and adapt to any changes that may arise in the geopolitical landscape.
Start Investing in 5 mins*
Rs. 20 Flat Per Order | 0% Brokerage
Disclaimer
Investment/Trading in securities Market is subject to market risk, past performance is not a guarantee of future performance. The risk of loss in trading and investment in Securities markets including Equites and Derivatives can be substantial.
Open Free Demat Account
Mobile No. belongs to
By proceeding, you agree to the T&C.