Stimulus Day-3 Puts the Entire thrust on "Jai Kissan"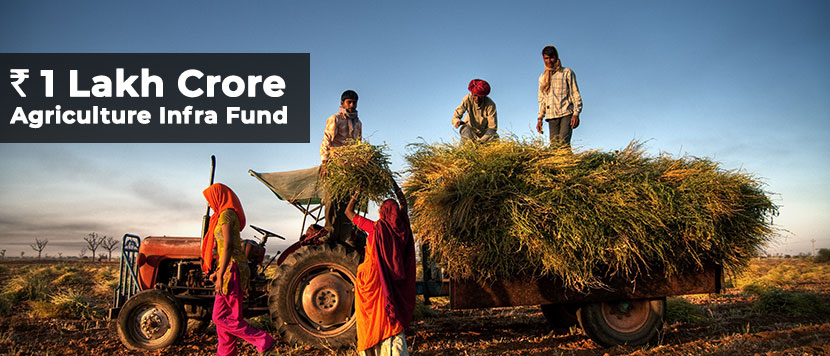 ---

Friday the 15th of May marked the third consecutive day when Nirmala Sitharaman addressed the press and announced a slew of measures to prepare the Indian economy for growth post COVID-19. Here is how the Stimulus panned out on the first three days of the stimulus roll out.
Day 1 and 2 focused on the building blocks
The first day of the stimulus announcement saw a sharp focus on the financial sector. The government offered leeway to NBFCs, micro finance institutions and housing finance companies. The first day also focused on the beleaguered MSME sector. These medium and small enterprises account for nearly 35% of GDP and over 50% of all exports. MSMEs also account for a bulk of the jobs created in India. However, Day 2 focused on the more vulnerable sections of the economy like the rural population, street vendors and migrant labour. The migrant labourers are an important link in the supply chain for most industries. Their getting back to work is crucial and that is what Day-2 largely focused on.
Day 3 moves its focus to the Indian farmer
COVID-19 and the lockdown had come when Indian agriculture was in a state of flux. The Kharif crop last year had been disappointing but had been more than compensated by the robust Rabi output. However, efforts had been undermined by the lack of proper post harvest infrastructure. Day 3 of the stimulus has focused on improving the condition of the farmer, enhancing rural demand and arresting supply bottlenecks. Here are the key announcements made on Day-3 by the finance minister.
1. Government proposed strict stock limits under exceptional circumstances like national calamities, famines, floods, epidemics etc to smoothen supply flows. This can avoid sharp spikes in price and the consequent impact on inflation.
2. Risk mitigation is the key to protecting farmers from the vagaries of weather and price. A new legal framework will allow farmers to engage with processors, aggregators, large retailers and exporters to ensure fair pricing and risk mitigation.
3. Announced Rs.13,433 crore fund to ensure 100% vaccination of 53 crore livestock in India. The humongous and aggressive vaccination program will go a long way in ensuring the health of cattle and the quality of output.
4. Free pricing has been a long standing demand of farmers. FM announced that cereals, edible oils, oilseeds, pulses, onions and potatoes will be deregulated. The Essential Commodities Act is to be amended for better price realisation.
5. Beekeeping gets official agriculture status with fund allocation of Rs.500 crore. This will enhance income for 2 lakh beekeepers and ensure quality honey supply. The multiplier effect will be an increase in yield with better quality of crops through pollination.
6. A special Rs.100,000 crore fund made available to entrepreneurs and start-ups to facilitate procuring from farmers and add value to the agri-value chain. This fund will be used to create the requisite agri infrastructure with private entrepreneurship.
7. The long standing gap has been post harvest infrastructure. FM has allocated Rs.1 trillion for FPOs for strengthening farm-gate infrastructure such as cold chains, transport, post harvest etc. This will reduce wastage and spoilage of crops.
8. FM allocated Rs.20,000 crore for fishermen through PMMSY Fund. The scheme will lead to additional fish production of 70 lakh tonnes over 5 years. Fisheries and dairy have been two segments that have been less cyclical.
9. Finance Minister also announced a new scheme to give concessional interest loans to dairy cooperatives. Interest subvention scheme will continue and put additional Rs.5000 crore in hands of 2 crore dairy farmers
India is the world's largest producer of milk, jute and pulses. It is also the second largest producer of sugarcane, cotton, groundnut, fruits, vegetables and fisheries and the third largest producer of cereals. No economic relief package can be complete or meaningful unless it begins with the farmer and that has been the focus on Day-3!
Start Investing in 5 mins*
Rs. 20 Flat Per Order | 0% Brokerage
Open Free Demat Account
Mobile No. belongs to
By proceeding, you agree to the T&C.