The Rise of Luxury Cars in India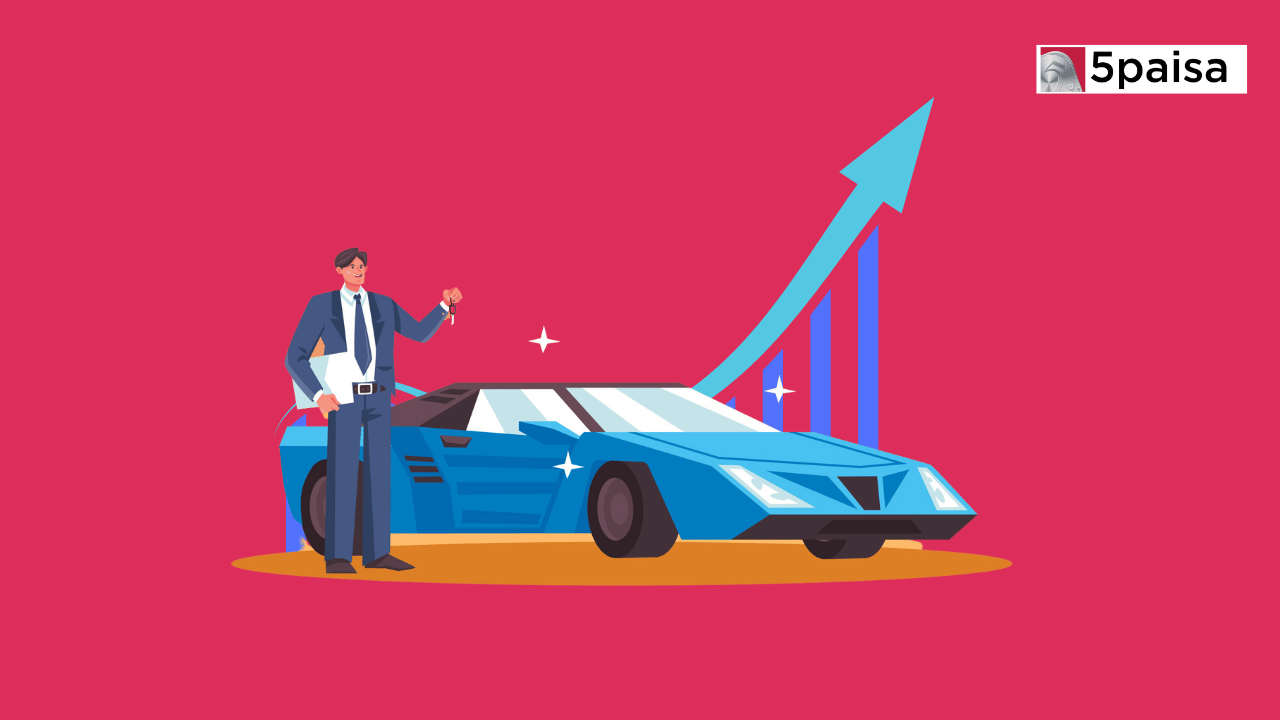 ---

India's economic growth story has been unfolding steadily since the pandemic of March 2020. Over the past few years, there have been notable data points indicating a transformation of the Indian lower and middle class into the "luxury" class. As disposable incomes of Indian households rise and consumer preferences evolve, the importance of luxury over affordability is becoming increasingly evident in the country. One sector that exemplifies this shift is the luxury car market, where sales have surged in the first half of the calendar year 2023. In this blog, we will delve into the recently released luxury car sales data for H1 2023 and explore the factors driving this significant transformation.
Luxury Car Sales Soar to New Heights
According to a leading financial daily, The Financial Express, luxury car sales in India have reached all-time high levels, with Mercedes-Benz India leading the race, closely followed by other German players like BMW Group and Audi. In H1 2023, luxury car-makers in India posted robust year-on-year growth, as shown in the table below:
| | | | |
| --- | --- | --- | --- |
| Manufacturer | H1 2023 | H1 2022 | YoY Growth |
| Mercedes-Benz | 8528 | 7573 | 12.61% |
| BMW | 5476 | 5191 | 5.49% |
| Audi | 3474 | 1765 | 96.83% |
| Volvo | 1089 | 818 | 33.13% |
Factors Driving the Surge in Luxury Car Sales
Several factors contribute to the dramatic rise in luxury car sales in India:
1. Higher Disposable Incomes: Indian households are experiencing an increase in disposable incomes, enabling them to consider luxury vehicles as an aspirational purchase.
2. Evolving Consumer Preferences: As the economy grows, consumer preferences are shifting from focusing solely on affordability to seeking a luxurious and lavish lifestyle.
3. Launch of Hi-Tech Models: Luxury car manufacturers have been launching new, technologically advanced models, appealing to India's tech-savvy and discerning consumers.
Top Luxury Car Models: A Testament to Shifting Preferences
The demand for top-end luxury vehicles priced above ₹1 crore has been particularly high, driving overall sales growth. For instance, Mercedes-Benz's E-class Sedan and GLE SUV witnessed a staggering 54% growth in sales. BMW India reported that SUVs contributed over 50% to the company's overall sales, with the X1 being its best-selling car in India. Audi India's sales growth of about 97% has led to the upcoming launch of the Q8 e-tron in India. Additionally, Volvo's XC60 SUV remains the company's best-selling model in India.
Projections and Expectations
Industry experts and key managerial personnel are optimistic about the luxury car market's future in India. According to Balbir Singh Dhillon, Head of Audi India, sales in the luxury vehicle market are expected to reach an all-time high of 46k-47k cars in the current year. 
BMW India Group President, Vikram Pawah, shares the sentiment, stating that the second half of the year is expected to be even better than H1, leading to a record year. The current momentum and the conscious shift towards luxury cars indicate sustained demand in the foreseeable future.
A Solid Foundation for Economic Growth
India's economic strength and positive citizen sentiment have contributed to the pivotal growth in luxury car sales. Unlike some leading Western economies, India is not facing the same inflationary pressures, providing a solid foundation for economic expansion. Luxury car manufacturers are betting big on India's economy, growth story, increasing household disposable income, and the country's desire for a luxurious lifestyle.
Conclusion
The surge in luxury car sales in India exemplifies the nation's evolving economic landscape and changing consumer aspirations. As the country continues to witness steady economic growth and rising disposable incomes, the demand for luxury cars is expected to maintain its upward trajectory. The luxury car segment, which currently constitutes only 1% of total car sales in India, is likely to play a more significant role in shaping India's path to a luxurious and lavish lifestyle.
Disclaimer
The data and insights shared in this blog are based on press releases from various newspapers, including Financial Express and Economic Times. The information provided is for educational and informational purposes only and should not be construed as investment advice. Readers should conduct their research and analysis before making any financial decisions.
 
Start Investing in 5 mins*
Rs. 20 Flat Per Order | 0% Brokerage
Open Free Demat Account
Account belongs to
By proceeding, you agree to the T&C.