Adani FPO Details
Open Date

27-Jan-23

Close Date

31-Jan-23

Lot Size

4

IPO Size

₹ 20,000.00 Cr

IPO Price Range

₹ 3112 to ₹3276/share

Min Investment

₹ 12448

Listing Exchange

BSE, NSE

Basis of Allotment

03-Feb-23

Refunds

06-Feb-23

Credit to Demat Account

07-Feb-23

Listing Date

08-Feb-23
Adani Enterprises FPO Subscription Status
| Date | QIB | NII | Retail | Emp | TOTAL |
| --- | --- | --- | --- | --- | --- |
| 27-Jan-23 | 0.00x | 0.01x | 0.02x | 0.04x | 0.01x |
| 30-Jan-23 | 0.00x | 0.04x | 0.04x | 0.13x | 0.03x |
| 31-Jan-23 | 1.26x | 3.32x | 0.12x | 0.55x | 1.12x |
Adani FPO Synopsis
Adani Enterprises Ltd, Gautam Adani-led group's flagship firm, has announced an FPO worth Rs. 20,000 crores by selling shares in a business that has almost doubled in market value over the past year. The FPO opens on 27th January and closes on 31st January. The company has decided on a floor price of ₹3,112 per equity share and the cap price has been fixed at ₹3,276 per share for all categories of investors.
The company is offering discounts of 10-15% to investors and has also approved a discount of ₹64 per share in the FPO for retail investors bidding in the retail portion of the offer. A retail-individual investor can apply for up to 15 lots (60 shares or ₹196,560).
The lot size is fixed at 4 shares per lot. The issue will be listed on NSE/BSE platform on 8th February while the shares will be allotted on 3rd February. 
The AEL FPO offers comes amid some concerns about Adani group's elevated debt levels and large promoter shareholding.
ICICI Securities, Jefferies India Pvt. Ltd., SBI Capital Markets ltd., Axis Capital Ltd., BOB Capital Markets Ltd., IDBI Capital Market Services Ltd., JM Financials Ltd., IIFL Securities Ltd., Monarch Networth Ltd., Elara Capital Pvt. Ltd. are the lead managers to the issue. 
Objective of the Adani Enterprises FPO
The Company proposes to utilize the Net Proceeds towards funding of the following objects:
•    Rs 10,869 crore will be used for funding capital expenditure requirements of some of the Subsidiaries in relation to (a) certain projects of the green hydrogen ecosystem; improvement works of certain existing airport facilities; and construction of greenfield expressway
•    Rs. 4,165 crores will be used for repayment, in full or part, of certain borrowings of the company and three of its subsidiaries, namely, Adani Airport Holding Limited, Adani Road Transport Limited, and Mundra Solar Limited
•    General corporate purposes
Adani Enterprises FPO Video
About Adani Enterprises
Adani Enterprise is one of India's biggest conglomerates with businesses in multiple segments. Over the decades of its operations, the Group has established unicorns like Adani Power, Adani Ports & SEZ, Adani Transmission, Adani Green Energy, and Adani Total Gas. The endeavors of the companies are highly driven toward making India a self-reliant country.
The businesses of Adani Group include-
1.    Mining Services
2.    Edible Oil & Foods
3.    Water
4.    Data Center
5.    Integrated Resource Management
6.    Agro
7.    Solar Manufacturing
8.    Defence & Aerospace
9.    Airports
10.    Roads, Metro & Rail
AEL operates and manages seven operational airports across the cities of Mumbai, Ahmedabad, Lucknow, Mangaluru, Jaipur, Guwahati and Thiruvananthapuram, and one greenfield airport in Navi Mumbai. 
 
Check Adani Enterprises FPO GMP
Check out webstories on Adani Enterprises FPO
Profit and Loss
Balance Sheet
| Particulars (in Rs. Crores) | FY22 | FY21 | FY20 |
| --- | --- | --- | --- |
| Revenue | 70432.70 | 40290.90 | 44086.20 |
| EBITDA | 4726.00 | 3259.00 | 2968.00 |
| PAT | 1040.00 | 1046.00 | 788.00 |
| Particulars (in Rs. Crores) | FY22 | FY21 | FY20 |
| --- | --- | --- | --- |
| Total Assets | 101760.20 | 51642.90 | 46898.40 |
| Share Capital | 110.00 | 110.00 | 110.00 |
| Total Borrowings | 41604.00 | 16227.00 | 12419.00 |
| Particulars (in Rs. Crores) | FY22 | FY21 | FY20 |
| --- | --- | --- | --- |
| Net cash generated from / (used in) operating activities | 12419.00 | 4043.0 | 2454.0 |
| Net cash from / (used in) investing activities | -17041.0 | 8611.0 | -1082.0 |
| Net cash flow from / (used in) financing activities | 15901.0 | 3109.0 | -221.0 |
| Net increase (decrease) in cash and cash equivalents | 246.0 | -1459.0 | 1151.0 |
Adani
How to apply for IPO?
Login to your 5paisa account and select the issue in the
current IPO section

Enter the number of lots and price at which you wish to
apply for

Enter your UPI ID and click on submit. With this, your
bid will be placed with the exchange

You will receive a mandate notification to block funds in
your UPI app

Approve the mandate request on your UPI and funds
will be blocked
Open Demat Account in 5 minutes
Be a part of the 5paisa community - the first listed discount broker of India
There is some issue, try later
Contact Details of Adani Enterprises FPO
Contact Information
Adani Enterprises Limited
Shantigram, Near Vaishnodevi Circle,
S G Highway,
Ahmedabad-382421
Phone: +91-79-26565555
Email: investor.ael@adani.com
Website: https://www.adanienterprises.com/
Adani Enterprises FPO Register
Link Intime India Private Ltd
Phone: +91-22-4918 6270
Email: ael.fpo@linkintime.co.in
Website: https://linkintime.co.in/
Adani Enterprises FPO Lead Manager
ICICI Securities Limited
Jefferies India Private Limited
SBI Capital Markets Limited
Axis Capital Limited 
BOB Capital Markets Limited 
IDBI Capital Market Services Limited 
JM Financial Limited 
IIFL Securities Ltd 
Monarch Networth Capital Ltd 
Elara Capital (India) Private
IPO News
Top Stories for you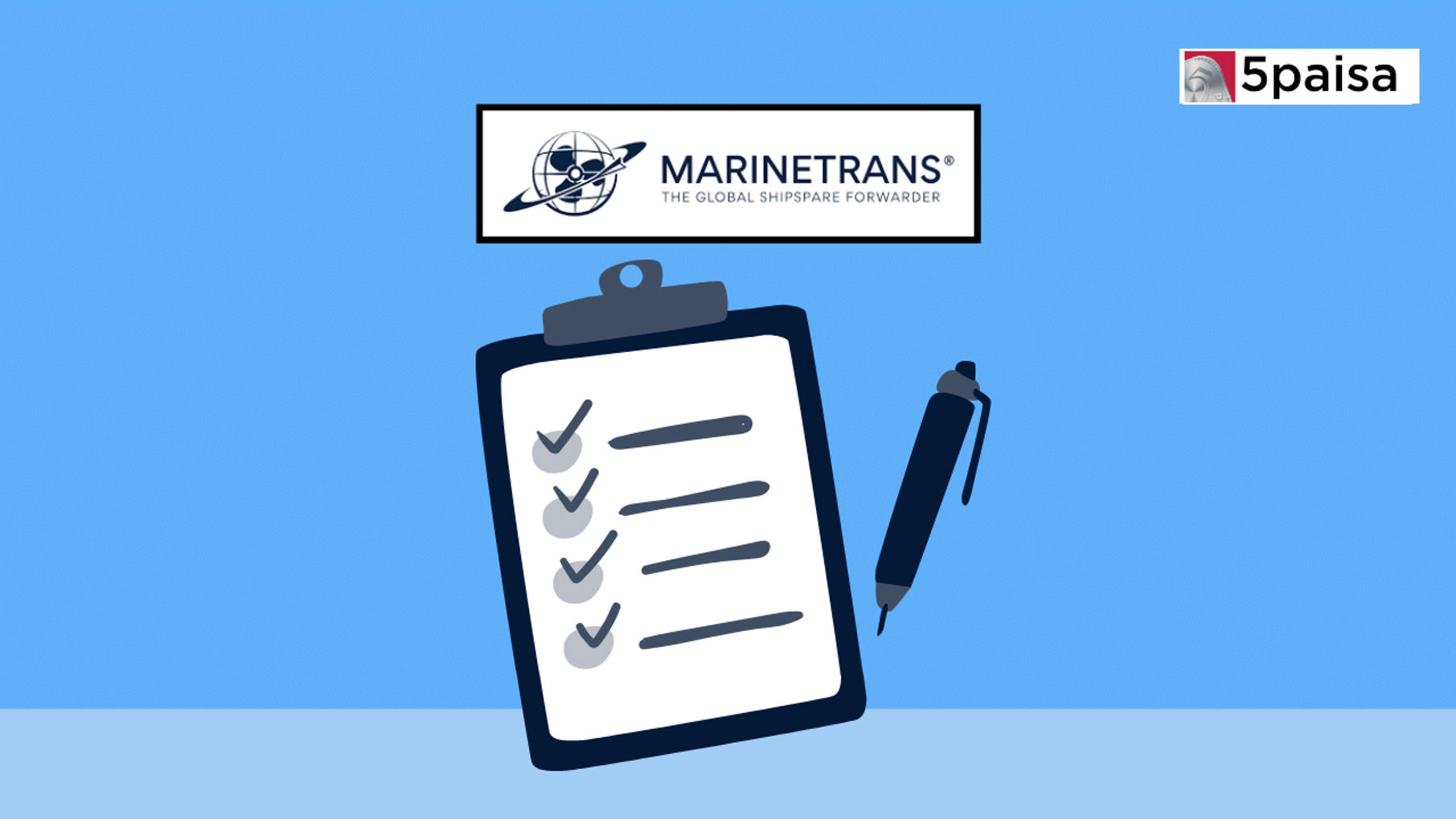 Premium listing for Marinetrans India IPO, then upper circuit Marinetrans India IPO had a relatively strong ...
IPO Blog
Top Stories for you
Quick take on the IPO of Sheetal Universal Ltd The IPO of Sheetal Universal Ltd opened for subscription on 04th December 2023 and closed for subscription on 06th December 2023. The stock of Sheetal Universal Ltd has a face value of ₹10 per share and it is a fixed price issue with the issuer price already fixed at ₹70 per share. The Sheetal Universal IPO has only a fresh ...
IPO Guide
Top Stories for you
The IPO cycle, also referred to as Initial Public Offering Cycle, allows private companies to go public and offer the company's shares to the general public for the first time. It ...