API Holdings IPO Synopsis
PharmEasy's parent company API Holdings filed a DRHP with SEBI for an IPO worth Rs. 6250 crores. The said IPO was filed on 11th November, 2021 and it will raise funds via fresh equity issuance. 
The company is in talks with its bankers to conduct pre-IPO fundraising through private placement for a total amount of Rs. 1250 crores. This will significantly bring down the main issue size. 
API Holdings held a pre-IPO in October 2021 that closed with an over-subscription from the participants. The list of participants includes names like Singapore-based Amansa Capital, US-based hedge fund Janus Henderson and among others. This activity was priced at US $5.4 billion. 
Citigroup Global Markets India, JM Financial Ltd, Kotak Mahindra Capital, Morgan Stanley India and BoFA Securities India are the book running lead managers to the issue.
Objective of the issue
The IPO proceeds will be used for the following:
•    to prepay or repay an outstanding debt of Rs 1,929 crore
•    to fund organic growth initiatives aggregating to Rs 1,259 crore
•    to pursue inorganic growth through acquisitions and other strategic initiatives totalling Rs 1,500 crore
•    for general corporate purposes
 
About PharmEasy
API Holding is India's largest digital healthcare platform (based on GMV of products and services sold for FY21). It operates an integrated, end to end business that aims to provide solutions for healthcare needs of consumers across the following critical stages of providing digital tools and information on illness and wellness, offering teleconsultation, offering diagnostics and radiology tests, and delivering treatment protocols including products and devices.
In 2012, Siddharth Shah, Hardik and Harsh Parekh launched a digital and phone order platform, Dialhealth.com, which offered services like tele-consult, diagnostic lab pick-ups and medical product delivery. Even after offering multiple services only product delivery attracted significant demand, thus offerings other than product delivery were eventually scaled down.
Ascent, founded in 2013, was the solution to the shortcomings of a fragmented supply chain. 
Between 2013 and 2019, Ascent scaled up its distribution presence by acquiring and integrating more than 20 wholesalers across India, and expanded its reach and business.  By December 2018, Ascent had become one of the largest wholesalers of pharmaceutical products in India, and by December 2020, PharmEasy had become the leading online pharmacy in India. Since then, the company has actively invested into its own businesses and undertaken multiple scaled acquisitions of complementary businesses, to enhance capabilities and offerings in digital healthcare for all stakeholders.
The expansive Pan-India supply chain infrastructure includes 82 warehouses, 10,886 warehousing personnel, and cumulative warehousing space of 699,000 sq.ft. This infrastructure currently undertakes 76,000 deliveries daily
 
| | | |
| --- | --- | --- |
| Particulars (in Rs. Crores) | FY21 | FY20 |
| Revenue | 2,335.27 | 667.54 |
| EBITDA | -569.33 | -386.21 |
| PAT | -641.34 | 335.28 |
| EPS (basic in Rs.) | NA | NA |
| RoNW | -18.50% | -136.14% |
| | | |
| --- | --- | --- |
| Particulars (in Rs. Crores) | FY21 | FY20 |
| Total Assets | 4,905.34 | 572.48 |
| Share Capital | 25.62 | 0.01 |
| Total Borrowings | 0.9 | 150.72 |
| | | |
| --- | --- | --- |
| Particulars (in Rs. Crores) | FY21 | FY20 |
| Net Operating Cash Flow | (813.68) | (452.02) |
| Net Investing Cash Flow | 4.49 | (189.54) |
| Net Financing Cash Flow | 1,019.02 | 631.63 |
Key Points of API Holdings Ltd are:
API Holdings IPO Key Points
Strengths

1. PharmEasy is India's largest digital brand for the sale of pharma products and healthcare services

2. Retailio assisted with procurement, visibility and transparent pricing for retail pharmacies from wholesalers while Docon added value by bringing in its advanced AI/ML, user-interface design, and advanced computing techniques.

3. Through acquiring both synergistic and complementary businesses, the company has successfully consolidated a fragmented market, increased the scale, enhanced our capabilities and expanded into adjacencies

4. Experienced, Committed and Passionate founding and professional management team

Risks

1. The company operates in an emerging and dynamic digital healthcare industry which has experienced significant growth, high levels of demand, widespread consumer acceptance and market adoption over the past few years, it is still relatively new in the sector.

2. It's a fairly new establishment, it has a limited operating history and unpredictable evaluations, hence, the future quarterly and annual results of operations are subject to a number of risks and uncertainties.

3. As the proprietary technology infrastructure is the key ingredient to the firm's success, any system interruptions caused by telecommunications failures, computer viruses, hacking will slow down the performance of the platform and adversely affect the profitability of the firm.

4. As the company operates in the pharmaceutical sector, there is always an inherent risk of fraud, third party merchants selling unsafe and defective goods, etc. which could lead to the company being held responsible.
API Holdings
How to apply for IPO?
Login to your 5paisa account and select the issue in the
current IPO section

Enter the number of lots and price at which you wish to
apply for

Enter your UPI ID and click on submit. With this, your
bid will be placed with the exchange

You will receive a mandate notification to block funds in
your UPI app

Approve the mandate request on your UPI and funds
will be blocked
Open Demat Account in 5 minutes
Be a part of the 5paisa community - the first listed discount broker of India
There is some issue, try later
IPO News
Top Stories for you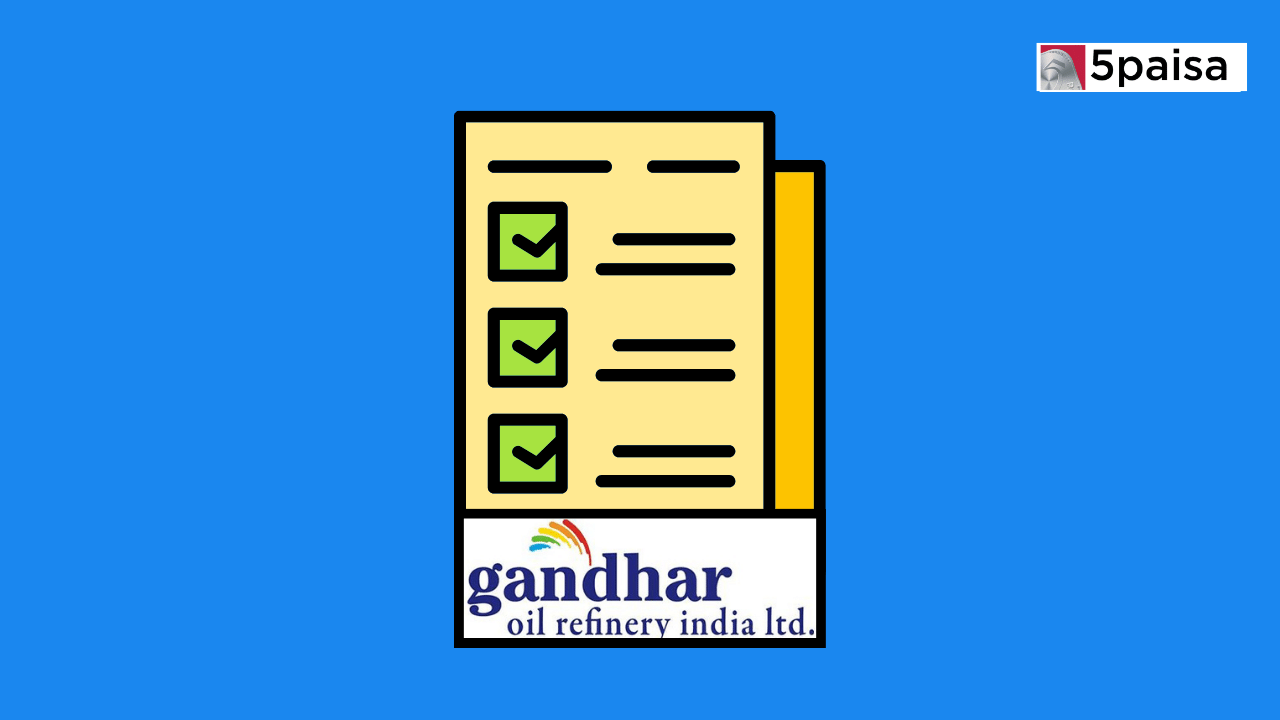 Strong listing for Gandhar Oil Refinery (India) IPO, but modest gains after that Gandhar Oil Refinery (...
IPO Blog
Top Stories for you
Quick take on the IPO of Rocking Deals Circular Economy Ltd The IPO of Rocking Deals Circular Economy Ltd opened for subscription on 22nd November 2023 and closed for subscription on 24th November 2023. The stock of the company had a face value of ₹10 per share and it is a book building issue, with the price band fixed in the range of ₹136 to ₹140 per share. Being a book built issue, the final price will be discovered ...
IPO Guide
Top Stories for you
The IPO cycle, also referred to as Initial Public Offering Cycle, allows private companies to go public and offer the company's shares to the general public for the first time. It ...