Listing Details
Listing Exchange

BSE, NSE

Listing Date

15-Nov-23

IPO Price Range

₹ 268

Listing Price

₹ 304.9

Listing Change

8.1 %

Last Traded Price

₹ 295.9

Current Change

4.9 %
ASK Automotive IPO Details
Open Date

07-Nov-23

Close Date

09-Nov-23

Lot Size

53

IPO Size

₹ 833.91 Cr

IPO Price Range

₹ ₹ 268 to ₹ 282

Min Investment

₹ 14204

Listing Exchange

BSE, NSE

Basis of Allotment

15-Nov-23

Refunds

16-Nov-23

Credit to Demat Account

17-Nov-23

Listing Date

20-Nov-23
ASK Automotive IPO Subscription Status
| Date | QIB | NII | Retail | TOTAL |
| --- | --- | --- | --- | --- |
| 07-Nov-23 | 0.03 | 0.41 | 0.57 | 0.38 |
| 08-Nov-23 | 0.06 | 2.28 | 1.69 | 1.35 |
| 09-Nov-23 | 142.41 | 35.47 | 5.70 | 51.14 |
ASK Automotive IPO Synopsis
ASK Automotive Limited IPO is all set to open from 7th November to 9th November 2023. The company is engaged in the business of producing Advance Braking Systems. The IPO includes an Offer for Sale (OFS) of 29,571,390 equity shares worth around ₹834 cr. The share allotment date is 15th November, and the IPO will be listed on 20th November on the stock exchanges. The price band is ₹268 to ₹282 per share and the lot size is 53 shares.    
JM Financial Limited, Axis Capital Limited, ICICI Securities Limited, and IIFL Securities Limited are the book-running lead managers for this IPO, while Link Intime India Private Limited is the registrar. 
Objectives of ASK Automotive IPO:
The company will not receive any proceeds. The entire Offer Proceeds will be received by the Selling Shareholders.
 
ASK Automotive IPO Video:
About ASK Automotive
Established in 1988, ASK Automotive Limited is an auto ancillary company. It produces Advance Braking Systems (AB) used in different types of vehicles. The company has an impressive market share of about 50% for FY2023 in terms of production volume, serving both original equipment manufacturers ("OEMs") and the branded independent aftermarket ("IAM"). ASK Automotive is renowned for being the leading 2-wheeler branded independent aftermarket (IAM) with respect to production volume as of FY2023 in India.
Its diversified offerings include (i) AB systems; (ii) aluminium lightweighting precision ("ALP") solutions (iii) wheel assembly to 2W OEMs (iv) safety control cables ("SCC") products. These products are used in two and three-wheelers, passenger vehicles, commercial vehicles, non-automotive sectors for all-terrain vehicles ("ATVs"), and power tools and outdoor equipment. 
The company has 15+ manufacturing facilities spread across five states in India and works with some popular auto brands such as TVS, Bajaj, Yamaha, Royal Enfield, and more. 
Peer Comparison
●    Endurance Technologies Limited
●    Uno Minda Limited
●    Suprajit Engineering Limited
●    Bharat Forge Limited 
For More Information:
Webstory on ASK Automotive IPO
Profit and Loss
Balance Sheet
| Particulars (in Rs. Crores) | FY23 | FY22 | FY21 |
| --- | --- | --- | --- |
| Revenue from operations (interest income) | 2555.16 | 2013.08 | 1543.99 |
| EBITDA | 247.54 | 182.25 | 210.11 |
| PAT | 122.95 | 82.65 | 106.20 |
| Particulars (in Rs. Crores) | FY23 | FY22 | FY21 |
| --- | --- | --- | --- |
| Total Assets | 1281.20 | 1105.56 | 948.25 |
| Share Capital | 39.42 | 40.18 | 40.69 |
| Total Borrowings | 637.43 | 473.65 | 326.02 |
| Particulars (in Rs. Crores) | FY23 | FY22 | FY21 |
| --- | --- | --- | --- |
| Net cash generated from / (used in) operating activities | 138.58 | 144.21 | 127.95 |
| Net cash from / (used in) investing activities | -160.86 | -79.96 | -6.02 |
| Net cash flow from / (used in) financing activities | 23.20 | -81.48 | -106.76 |
| Net increase (decrease) in cash and cash equivalents | 0.92 | -17.22 | 15.17 |
ASK Automotive IPO Key Points
Strengths

1. The company is a well-established manufacturer of safety systems and critical engineering solutions and provides solutions to some largest OEMs in the country.
2. R&D-led production with a focus on customer satisfaction and advanced material knowledge for customization.
3. The company also has a technology and innovation-driven manufacturing process, along with a comprehensive solution suite for EV and ICE sectors.
4. It has long-standing customer relationships with Indian and global OEM players.
5. The company also has showcased healthy financial metrics.
6. The management team and board are quite experienced.

Risks

1. 80% of the company's revenues come from the Indian two-wheeler automotive sector.
2. The top three customers contribute significantly to the revenue.
3. The availability of counterfeit products and a failure to keep the technical knowledge confidential may have adverse effects on the business.
4. The company relies on third-party dealers to market, sell and deliver products in the independent aftermarket ("IAM") category.
5. The company's manufacturing facilities are based in only Haryana, which creates geographical concentration.
6. ASK Fras-Le Friction Private Limited, the company's Joint venture has incurred losses in the past.
7. Its subsidiary has a negative net worth and may not be able to turn profitable in the future.
8. Higher working capital and working expenditure requirements.
9. Exposed to foreign exchange rate fluctuations.

ASK Automotive
How to apply for IPO?
Login to your 5paisa account and select the issue in the
current IPO section

Enter the number of lots and price at which you wish to
apply for

Enter your UPI ID and click on submit. With this, your
bid will be placed with the exchange

You will receive a mandate notification to block funds in
your UPI app

Approve the mandate request on your UPI and funds
will be blocked
Open Demat Account in 5 minutes
Be a part of the 5paisa community - the first listed discount broker of India
There is some issue, try later
Contact Details of ASK Automotive IPO
Contact Information
ASK Automotive Limited
Flat No. 104, 929/1,
Naiwala,Faiz Road
Karol Bagh,New Delhi 110 005
Phone: +91 124 4396907
Email: compliance@askbrake.com
Website: https://askbrake.com/
ASK Automotive IPO Register
Link Intime India Private Ltd
Phone: +91-22-4918 6270
Email: askauto.ipo@linkintime.co.in
Website: https://linkintime.co.in/mipo/ipoallotment.html
ASK Automotive IPO Lead Manager
IIFL Securities Ltd
JM Financial Limited
Axis Capital Limited
ICICI Securities Limited
IPO News
Top Stories for you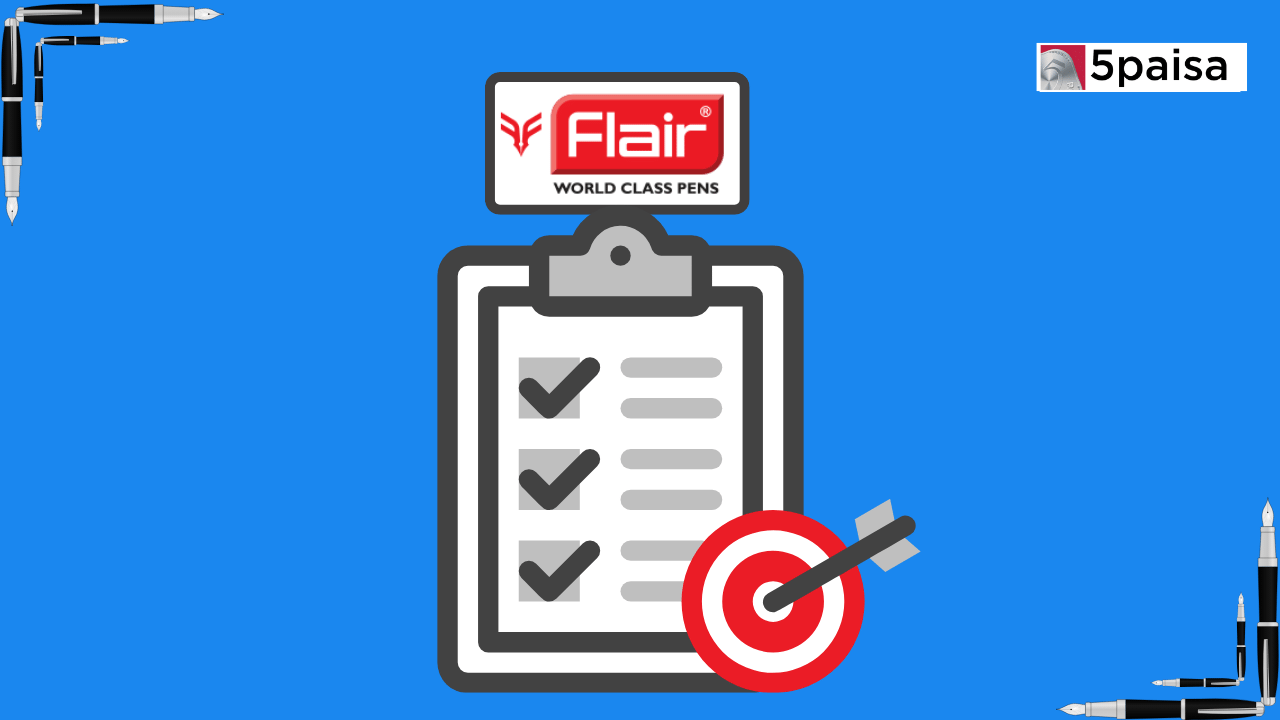 Strong listing for Flair Writing Products IPO, then hits lower circuit Flair Writing Products IPO had ...
IPO Blog
Top Stories for you
Quick take on the IPO of Rocking Deals Circular Economy Ltd The IPO of Rocking Deals Circular Economy Ltd opened for subscription on 22nd November 2023 and closed for subscription on 24th November 2023. The stock of the company had a face value of ₹10 per share and it is a book building issue, with the price band fixed in the range of ₹136 to ₹140 per share. Being a book built issue, the final price will be discovered ...
IPO Guide
Top Stories for you
The IPO cycle, also referred to as Initial Public Offering Cycle, allows private companies to go public and offer the company's shares to the general public for the first time. It ...