Listing Details
Listing Exchange

BSE, NSE

Listing Date

06-Nov-23

IPO Price Range

₹ 617

Listing Price

₹ 831

Listing Change

28.2 %

Last Traded Price

₹ 790

Current Change

21.9 %
Cello IPO Details
Open Date

30-Oct-23

Close Date

01-Nov-23

Lot Size

23

IPO Size

₹ 1900 Cr

IPO Price Range

₹ 617 to ₹ 648

Min Investment

₹ 14191

Listing Exchange

BSE, NSE

Basis of Allotment

06-Nov-23

Refunds

07-Nov-23

Credit to Demat Account

08-Nov-23

Listing Date

09-Nov-23
Cello World IPO Subscription Status
| Date | QIB | NII | Retail | TOTAL |
| --- | --- | --- | --- | --- |
| 30-Oct-23 | 0.02 | 0.99 | 0.38 | 0.41 |
| 31-Oct-23 | 0.05 | 4.58 | 1.10 | 1.55 |
| 01-Nov-23 | 122.20 | 25.65 | 3.21 | 41.69 |
Cello IPO Synopsis
Cello World Limited IPO is all set to open from 30th October to 1st November 2023. The company is a popular consumer product brand in India. The IPO includes an Offer for Sale (OFS) of 29,320,987 equity shares worth ₹1900.00 cr. There is no fresh issue of shares. The share allotment date is 6th November, and the IPO will be listed on 9th November on the stock exchanges. The price band is ₹617 to ₹648 per share and the lot size is 23 shares.    
Kotak Mahindra Capital Company Limited, ICICI Securities Limited, IIFL Securities Limited, JM Financial Limited, and Motilal Oswal Investment Advisors Limited are the book-running lead managers for this IPO, while Link Intime India Private Limited is the registrar. 
Objectives of Cello World IPO:
The company will not receive any proceeds from the Offer. The entire Offer Proceeds will be received by the Selling Shareholders.
 
Cello World IPO Video:
About Cello World
Cello World Limited is a popular consumer product brand in India. The company has three primary categories: i) writing instruments and stationery, ii) molded furniture iii) consumer housewares along with related products. As of June 30, 2023, Cello World has an extensive product range of 15,891 stock-keeping units ("SKU"). 
Cello has 60+ years of experience in the consumer product industry and possesses a deep understanding of consumer preferences and choices. The company operates 13 manufacturing units spread across 5 different locations in India. 
Additionally, the company also has a high-end glass manufacturing unit in Rajasthan, equipped with European machinery, to enhance productivity and manufacturing capacity.
Peer Comparison
There are no listed peers in India engaged in a similar business.
For More Information:
Webstory on Cello World IPO
Cello World IPO GMP
Profit and Loss
Balance Sheet
| Particulars (in Rs. Crores) | FY23 | FY22 | FY21 |
| --- | --- | --- | --- |
| Revenue | 1796.69 | 1359.17 | 1049.45 |
| EBITDA | 437.27 | 349.50 | 286.87 |
| PAT | 285.05 | 219.52 | 165.54 |
| Particulars (in Rs. Crores) | FY23 | FY22 | FY21 |
| --- | --- | --- | --- |
| Total Assets | 1551.69 | 1333.66 | 1146.51 |
| Share Capital | 97.50 | 0.01 | 0.01 |
| Total Borrowings | 1015.30 | 1060.88 | 1081.07 |
| Particulars (in Rs. Crores) | FY23 | FY22 | FY21 |
| --- | --- | --- | --- |
| Net cash generated from / (used in) operating activities | 227.36 | 187.26 | 193.61 |
| Net cash from / (used in) investing activities | -556.83 | -261.81 | -53.23 |
| Net cash flow from / (used in) financing activities | 323.81 | 94.10 | -132.81 |
| Net increase (decrease) in cash and cash equivalents | -5.65 | 19.56 | 7.56 |
Cello IPO Key Points
Strengths

1. The company has a well-established brand name and a strong market position in India.
2. Diversified product portfolio across price points catering to diverse consumer requirements.
3. Track record of scaling up new businesses and product categories.
4. Pan-India distribution network with a presence across multiple channels.
5. Ability to manufacture a diverse range of products and maintain optimal inventory levels.
6. Strong historical financial results.
7. Skilled and experienced management team.


Risks

1. Any fluctuations in raw material prices, especially plastic granules and plastic polymer prices, and disruptions in their availability can impact the business.
2. The business is subject to seasonality.
3. The business may be adversely impacted by the sale of counterfeit products and passing-off which may reduce the sales and harm the brand.

Cello
How to apply for IPO?
Login to your 5paisa account and select the issue in the
current IPO section

Enter the number of lots and price at which you wish to
apply for

Enter your UPI ID and click on submit. With this, your
bid will be placed with the exchange

You will receive a mandate notification to block funds in
your UPI app

Approve the mandate request on your UPI and funds
will be blocked
Open Demat Account in 5 minutes
Be a part of the 5paisa community - the first listed discount broker of India
There is some issue, try later
Contact Details of Cello World IPO
Contact Information
Cello World Limited
597/2A, Somnath Road,
Dabhel
Nani Daman –396 210,
Phone: +91 22 2685 1027
Email: grievance@celloworld.com
Website: https://celloworld.com/
Cello World IPO Register
Link Intime India Private Ltd
Phone: +91-22-4918 6270
Email: celloworld.ipo@linkintime.co.in
Website: https://linkintime.co.in/mipo/ipoallotment.html
Cello World IPO Lead Manager
Kotak Mahindra Capital Company Limited
ICICI Securities Limited
Iifl Securities Ltd
Jm Financial Limited
Motilal Oswal Investment Advisors Limited
IPO News
Top Stories for you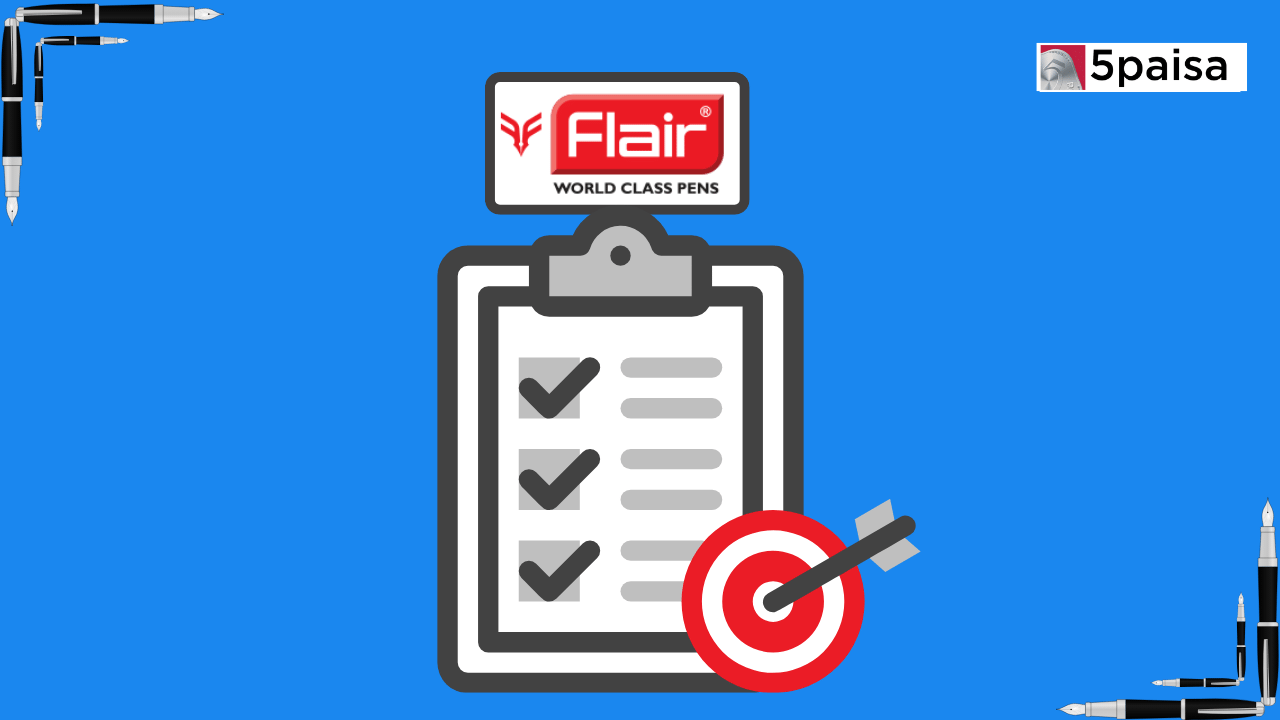 Strong listing for Flair Writing Products IPO, then hits lower circuit Flair Writing Products IPO had ...
IPO Blog
Top Stories for you
Quick take on the IPO of Rocking Deals Circular Economy Ltd The IPO of Rocking Deals Circular Economy Ltd opened for subscription on 22nd November 2023 and closed for subscription on 24th November 2023. The stock of the company had a face value of ₹10 per share and it is a book building issue, with the price band fixed in the range of ₹136 to ₹140 per share. Being a book built issue, the final price will be discovered ...
IPO Guide
Top Stories for you
The IPO cycle, also referred to as Initial Public Offering Cycle, allows private companies to go public and offer the company's shares to the general public for the first time. It ...