IPO Synopsis
IPO Synopsis
Hexagon Nutrition Ltd has filed a DRHP with SEBI to raise up to Rs.600 crore. The issue consists of a fresh issue worth Rs.100 crore and an offer for sale of up to 30,113,918 equity shares. Arun Purushottam Kelkar is offloading around 77 lakh shares, 61.36 shares are being offloaded by Subhash Purushottam Kelkar, Anuradha Arun Kelkar is offloading 15 lakh shares, Nutan Subhash Kelkar is offloading around 25 lakh shares and 1.22 crore shares, and 73,668 shares are being offloaded by Somerset Indus Healthcare Fund I Ltd and Mayur Sirdesai respectively. 
The book running lead managers to the issue are Equirus Capital Pvt Ltd and SBI Capital Markets Ltd. 

Objectives of the issue
1.    Rs.33.5 crore is to be used to repay or prepay any debt undertaken by the company or its subsidiaries- HNEPL and HNIPL
2.    Rs. 15 crore will be used to fund incremental working capital requirements of the company
3.    Rs.19.173 crore will be towards funding of working capital expenditure in order to expand the existing manufacturing facility at Nashik
4.    Rs.7.15 crore will be invested in their subsidiary, HNIPL for the financing of capital expenditure requirements at the facility in Thoothukudi
 
About Hexagon Nutrition Ltd
Hexagon Nutrition is a differentiated and research oriented pure-play nutrition company, focusing on holistic nutrition products which contain a wide array of nutritional and nutrition enhancing products. Their product portfolio comprises of fortification of foods, therapeutic nutrition, clinical nutrition, and alleviation of malnutrition. Hexagon started their business in 1993 and have moved up in the industry with their brands "PENTASURE" which caters to adult wellness and clinical nutrition, "OBESIGO" which caters to weight management and "PEDIGOLD" which is used for pediatric nutrition management. The company has a pan-India presence and exports to over 70 countries worldwide such as French Polynesia, France, Malaysia, UAE, Qatar, Russia, Angola, Brazil etc. The products are classified into 3 main segments-
1.    Branded nutrition products/ clinical nutrition products (B2C segment)
2.    Premix formulations (B2B2C Segment)- premixes manufactured by Hexagon are then supplied to companies like Dabur, Amul, Veeba Food Services, Dukes Consumer care etc
3.    Ready to use foods and Micronutrient Powder (ESG Segment)
5.    The company has 11 highly experienced and professionally qualified members in their R&D team. Their distribution network is spread across the globe with 25 regional distributors situated in Latin America, Southeast Asia, Africa, and the Middle East. Hexagon has three manufacturing facilities located in Nashik, Chennai and Thoothukudi.
 
Financials
Particulars

(In Rs cr)

Q3 ended 30 September, 2021

FY21

FY20

FY19

Total Income

126.92

215.43

210.83

235.90

PAT

15.21

22.86

18.57

14.82

EPS (In Rs)

1.24

1.86

1.51

1.21
Particulars

(In Rs cr)

Q3 ended 30 September, 2021

FY21

FY20

FY19

Total Assets

228.42

213.56

202.13

191.57

Total Borrowing

24.43

20.26

33.65

30.25

Equity Share Capital

11.05

11.05

11.05

11.05
Key Performance Metrics
Particulars

(In Rs cr)

 

Q3 ended 30 September, 2021

FY21

FY20

FY19

Revenue from top 10 customers

64.58

87.27

74.76

107.12

EBITDA

23.4

34.4

29.66

25.73

EBITDA Margin (%)

18.73%

16.38%

14.55%

14.16%
IPO Key Points
Strengths

1. The company has developed a longstanding relationship with their marquee investors over the last 28 years of their operations. This has led to recurring orders and a stable source of revenue
2. They focus strongly on innovation and have 2 in-house R&D facilities in Chennai and Nashik along with 11 extremely qualified members in their research team
3. Hexagon has a well-established pan-India omnichannel distribution and are present
across various geographies


Risks

1. They are very heavily dependent on the premix formulation segment and also a few customers in that particular segment
2. If there is a sale of any expired product or if defective products are supplied, it will affect the reputation of the company and in turn it will materially affect the cash flows and financials
3. Since the company does not maintain long term relationships with third party suppliers, there might be a short fall in the supply which will have a material effect on the company's business and financials

How to apply for IPO?
Login to your 5paisa account and select the issue in the
current IPO section

Enter the number of lots and price at which you wish to
apply for

Enter your UPI ID and click on submit. With this, your
bid will be placed with the exchange

You will receive a mandate notification to block funds in
your UPI app

Approve the mandate request on your UPI and funds
will be blocked
Open Demat Account in 5 minutes
Be a part of the 5paisa community - the first listed discount broker of India
There is some issue, try later
IPO News
Top Stories for you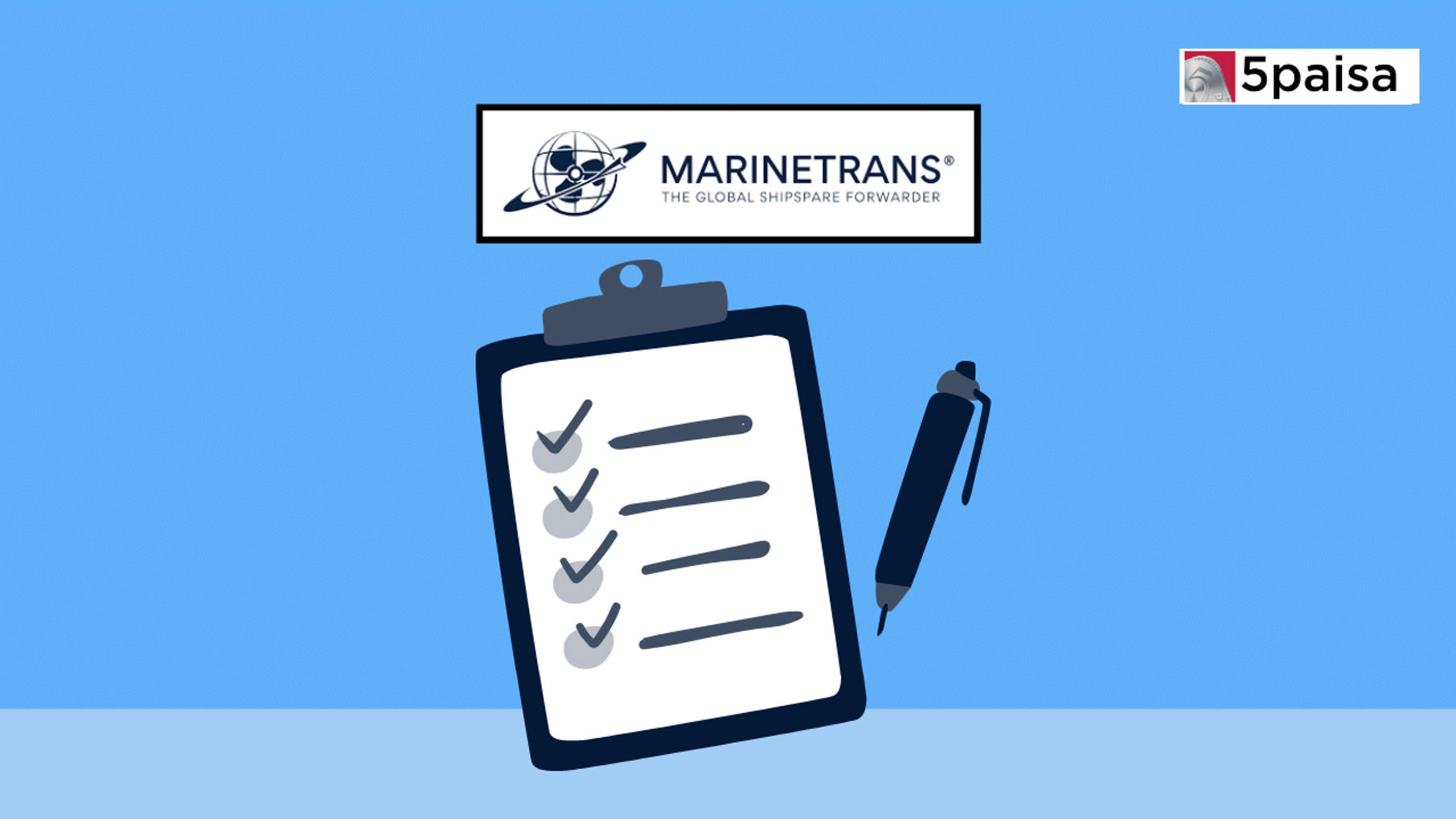 Premium listing for Marinetrans India IPO, then upper circuit Marinetrans India IPO had a relatively strong ...
IPO Blog
Top Stories for you
Quick take on the IPO of Sheetal Universal Ltd The IPO of Sheetal Universal Ltd opened for subscription on 04th December 2023 and closed for subscription on 06th December 2023. The stock of Sheetal Universal Ltd has a face value of ₹10 per share and it is a fixed price issue with the issuer price already fixed at ₹70 per share. The Sheetal Universal IPO has only a fresh ...
IPO Guide
Top Stories for you
The IPO cycle, also referred to as Initial Public Offering Cycle, allows private companies to go public and offer the company's shares to the general public for the first time. It ...