Listing Details
Listing Exchange

BSE, NSE

Listing Date

07-Nov-23

IPO Price Range

₹ 308

Listing Price

₹ 324

Listing Change

0.0 %

Last Traded Price

₹ 387.65

Current Change

19.6 %
Mamaearth IPO Details
Open Date

31-Oct-23

Close Date

02-Nov-23

Lot Size

46

IPO Size

₹ 1,701 Cr

IPO Price Range

₹ 308 to ₹ 324

Min Investment

₹ 14168

Listing Exchange

BSE, NSE

Basis of Allotment

07-Nov-23

Refunds

08-Nov-23

Credit to Demat Account

09-Nov-23

Listing Date

10-Nov-23
Mamaearth IPO Subscription Status
| Date | QIB | NII | Retail | TOTAL |
| --- | --- | --- | --- | --- |
| 31-Oct-23 | 0.10 | 0.03 | 0.35 | 0.13 |
| 01-Nov-23 | 1.02 | 0.09 | 0.62 | 0.70 |
| 02-Nov-23 | 11.50 | 4.02 | 1.35 | 7.61 |
Mamaearth IPO Synopsis
Honasa Consumer Limited IPO is all set to open from 31st October to 2nd November 2023. The company sells beauty and personal care products. The IPO includes a fresh issue worth ₹365 cr. and an Offer for Sale (OFS) of 41,248,162  equity shares. The total IPO size is ₹1,701.00 cr. The share allotment date is 7th November, and the IPO will be listed on 10th November on the stock exchanges. The price band is ₹308 to ₹324 per share and the lot size is 46 shares.    
Kotak Mahindra Capital Company Limited, Citigroup Global Markets India Private Limited, JM Financial Limited, and J.P. Morgan India Private Limited are the book-running lead managers for this IPO, while KFin Technologies Limited is the registrar. 
Objectives of Mamaearth IPO:
●    To fund advertising expenses to increase awareness and visibility of the company's brands.
●    To fund capital expenditure for setting up new EBOs.
●    To invest in the Subsidiary, Bhabani Blunt Hairdressing Private Limited ("BBlunt") to set up new salons.
●    General corporate purposes and unidentified inorganic acquisition.
 
Mamaearth IPO Video:
About Mamaearth
Established in 2016, Honasa Consumer Limited sells beauty and personal care products via its online platform. The company was founded on the principles of Honesty, Natural Ingredients, and Safe Care. As of June 30, 2023, the company's diverse product range includes baby care, skincare, body care, hair care, cosmetics, and fragrances.
At present, Honasa Consumer provides its services to more than 500 cities across India. This company has played a crucial part in the development of multiple consumer brands such as Mamaearth, The Derma Co., Aqualogica, Dr. Sheth's, and Ayuga. Additionally, it has recently acquired stakes in BBLUNT and the content platform Momspresso. 
Supported by investment from Sequoia Capital India, Sofina SA, Fireside Ventures, and Stellaris Venture Partners, Honasa Consumer Limited is poised to achieve the status of a billion-dollar enterprise.
Peer Comparison
●    Hindustan Unilever Limited
●    Colgate Palmolive (India) Limited
●    Procter & Gamble Hygiene and Health Care Limited
●    Dabur India Limited
●    Marico Limited
●    Godrej Consumer Products Limited
●    Emami Limited
●    Bajaj Consumer Care Limited
●    Gillette India Limited
For More Information:
Webstory on Mamaearth IPO
Mamaearth IPO GMP
Profit and Loss
Balance Sheet
| Particulars (in Rs. Crores) | FY23 | FY22 | FY21 |
| --- | --- | --- | --- |
| Revenue | 1492.74 | 943.46 | 459.99 |
| EBITDA | 22.76 | 11.45 | -1334.03 |
| PAT | -150.96 | 14.44 | -1332.21 |
| Particulars (in Rs. Crores) | FY23 | FY22 | FY21 |
| --- | --- | --- | --- |
| Total Assets | 966.41 | 1035.01 | 302.63 |
| Share Capital | 136.33 | 0.013 | 0.013 |
| Total Borrowings | 360.51 | 329.38 | 2067.78 |
| Particulars (in Rs. Crores) | FY23 | FY22 | FY21 |
| --- | --- | --- | --- |
| Net cash generated from / (used in) operating activities | -51.55 | 44.58 | 29.72 |
| Net cash from / (used in) investing activities | 42.86 | -499.75 | -20.60 |
| Net cash flow from / (used in) financing activities | -14.05 | 480.79 | -1.27 |
| Net increase (decrease) in cash and cash equivalents | -22.74 | 25.62 | 7.84 |
Mamaearth IPO Key Points
Strengths

1. The company has brand-building capabilities and repeatable playbooks.
2. Ability to launch new brands at low costs.
3. Consumer-centric product innovation.
4. Digital-first omnichannel distribution.
5. Data-driven contextualized marketing.
6. Ability to drive growth and profitability in a capital-efficient manner.
7. Founder-led company with strong professional management.


Risks

1. Prone to changing consumer preferences.
2. Derives a significant amount of revenue from a limited number of products and brands.
3. The company has recorded losses in the past.
4. The acquired subsidiaries have also reported losses in the past.
5. It has incurred significant advertisement expenses which has contributed to the growth in the revenue from operations.
6. Reliance on celebrities and social media influencers as part of our marketing strategy.
7. Negative cash flows in the past.
8. The company faces intense competition which may lead to a reduction in the market share.

Mamaearth
How to apply for IPO?
Login to your 5paisa account and select the issue in the
current IPO section

Enter the number of lots and price at which you wish to
apply for

Enter your UPI ID and click on submit. With this, your
bid will be placed with the exchange

You will receive a mandate notification to block funds in
your UPI app

Approve the mandate request on your UPI and funds
will be blocked
Open Demat Account in 5 minutes
Be a part of the 5paisa community - the first listed discount broker of India
There is some issue, try later
Contact Details of Mamaearth IPO
Contact Information
Honasa Consumer Limited
Unit No. 404, 4th Floor, City Centre,
Plot No. 05, Sector - 12,
Dwarka – South West Delhi,-110 075
Phone: +91 124 4071960
Email: compliance@mamaearth.in
Website: http://www.honasa.in/
Mamaearth IPO Register
Kfin Technologies Limited
Phone: 04067162222, 04079611000
Email: hcl.ipo@kfintech.com
Website: https://kosmic.kfintech.com/ipostatus/
Mamaearth IPO Lead Manager
Kotak Mahindra Capital Company Limited
Citigroup Global Markets India Private Limited
Jm Financial Limited
J.P. Morgan India Private Limited
IPO News
Top Stories for you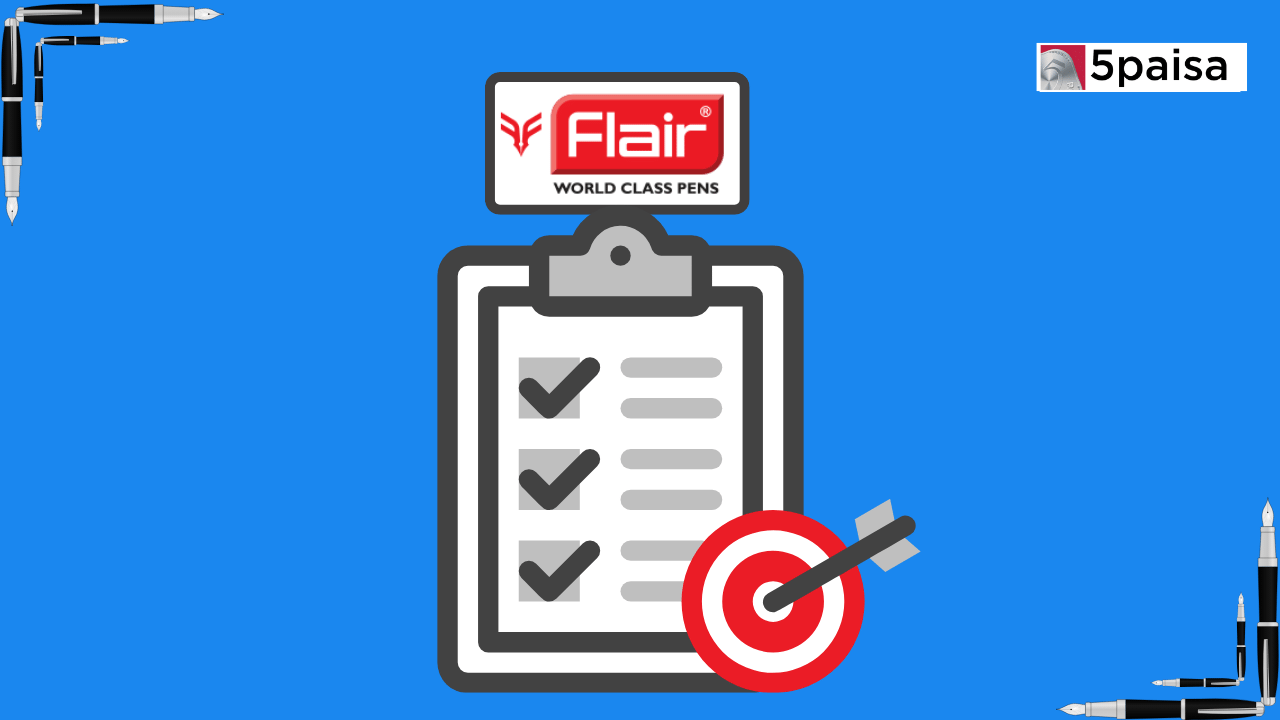 Strong listing for Flair Writing Products IPO, then hits lower circuit Flair Writing Products IPO had ...
IPO Blog
Top Stories for you
Quick take on the IPO of Rocking Deals Circular Economy Ltd The IPO of Rocking Deals Circular Economy Ltd opened for subscription on 22nd November 2023 and closed for subscription on 24th November 2023. The stock of the company had a face value of ₹10 per share and it is a book building issue, with the price band fixed in the range of ₹136 to ₹140 per share. Being a book built issue, the final price will be discovered ...
IPO Guide
Top Stories for you
The IPO cycle, also referred to as Initial Public Offering Cycle, allows private companies to go public and offer the company's shares to the general public for the first time. It ...