Listing Details
Listing Exchange

BSE, NSE

Listing Date

26-Oct-23

IPO Price Range

₹ 480

Listing Price

₹ 479

Listing Change

-5.1 %

Last Traded Price

₹ 487.15

Current Change

-3.5 %
IRM Energy IPO Details
Open Date

18-Oct-23

Close Date

20-Oct-23

Lot Size

29

IPO Size

₹ 545.40 Cr

IPO Price Range

₹ 480 to ₹ 505

Min Investment

₹ 13,920

Listing Exchange

BSE, NSE

Basis of Allotment

27-Oct-23

Refunds

27-Oct-23

Credit to Demat Account

30-Oct-23

Listing Date

31-Oct-23
IRM Energy IPO Subscription Status
| Date | QIB | NII | Retail | TOTAL |
| --- | --- | --- | --- | --- |
| 18-Oct-23 | 1.07 | 2.61 | 1.80 | 1.73 |
| 19-Oct-23 | 1.18 | 9.10 | 4.39 | 4.38 |
| 20-Oct-23 | 44.73 | 48.34 | 9.29 | 27.05 |
IRM Energy IPO Synopsis
IRM Energy Limited IPO is all set to open from 18th October to 20th October 2023. The company operates as a gas distributor. The IPO includes a fresh issue of 10,800,000 equity shares worth ₹545.40 cr. The share allotment date is 27th October, and the IPO will be listed on 31st October on the stock exchanges. The price band is ₹480 to ₹505 per share and the lot size is 29 shares.    
HDFC Bank Limited and BOB Capital Markets Limited are the book-running lead managers for this IPO, while Link Intime India Private Limited is the registrar. 
Objectives of IRM Energy IPO:
●    To fund the capital expenditure for s developing the City as a Distribution network in Namakkal and Tiruchirappalli (Tamil Nadu) during FY24, FY25, and FY26.
●    To prepay or repay, full/partial borrowings obtained 
●    Fund general corporate purposes.
IRM Energy IPO Video:
About IRM Energy
Established in 2015, IRM Energy Limited operates as a gas distributor. The company is engaged in the development, operation, and expansion of local natural gas distribution networks and caters to a diverse clientele, including industrial, commercial, domestic, and automotive customers. With a commitment to meeting the natural gas needs of its customers, IRM serves 48,172 domestic clients, 179 industrial units, and 248 commercial clients.
IRM Energy has established a strong presence in various regions, including Banaskantha District in Gujarat, Fatehgarh Sahib in Punjab, and Diu & Gir-Somnath in the Union Territory of Daman & Diu, as well as the overall Gujarat state. As of September 2022, the company has successfully established 216 CNG gas stations in its operational geographical areas.
IRM Energy was honored with the 2020 City Gas Distribution- Growing Company of the Year award by the Federation of Indian Petroleum Industries.
Peer Comparison
●    Gujarat Gas Limited
●    Indraprastha Gas Limited
●    Mahanagar Gas Limited
●    Adani Total Gas Limited
For More Information:
Webstory on IRM Energy IPO
Profit and Loss
Balance Sheet
| Particulars (in Rs. Crores) | FY23 | FY22 | FY21 |
| --- | --- | --- | --- |
| Revenue | 1039.13 | 546.14 | 211.81 |
| EBITDA | 118.94 | 200.89 | 72.97 |
| PAT | 63.14 | 128.02 | 34.89 |
| Particulars (in Rs. Crores) | FY23 | FY22 | FY21 |
| --- | --- | --- | --- |
| Total Assets | 792.92 | 554.80 | 338.11 |
| Share Capital | 30.26 | 29.37 | 28.99 |
| Total Borrowings | 446.47 | 311.08 | 220.50 |
| Particulars (in Rs. Crores) | FY23 | FY22 | FY21 |
| --- | --- | --- | --- |
| Net cash generated from / (used in) operating activities | 46.68 | 128.64 | 45.42 |
| Net cash from / (used in) investing activities | -201.61 | -110.34 | -42.02 |
| Net cash flow from / (used in) financing activities | 117.66 | 15.09 | 10.27 |
| Net increase (decrease) in cash and cash equivalents | -37.27 | 33.40 | 13.67 |
IRM Energy IPO Key Points
Strengths

1. The company is the sole distributor of CNG and PNG in the GAs awarded.
2. Successful development and operation of CGD business.
3. Diverse customer portfolio and distribution network of CNG and PNG.
4. Technology adoption and digital initiatives for efficient and optimal operations.
5. Connectivity to gas pipelines and establishing cost-effective gas sourcing arrangements.
6. Strong financial performance with consistent growth and profitability supported by healthy operating efficiency and favorable regulations.
7. Strong parentage, experienced board and management team and strong execution team.


Risks

1. Dependent on third parties for sourcing and transportation of natural gas.
2. Heavily reliant on our CNG and industrial PNG supply operations for revenues.
3. The company requires 15-18 months to generate and realize revenue.
4. Any delays in commissioning new CNG filling stations could adversely affect the business.
5. dependent on Government policies for the allocation of natural gas and the cost of gas supplied for CNG and domestic PNG customers.

IRM Energy
How to apply for IPO?
Login to your 5paisa account and select the issue in the
current IPO section

Enter the number of lots and price at which you wish to
apply for

Enter your UPI ID and click on submit. With this, your
bid will be placed with the exchange

You will receive a mandate notification to block funds in
your UPI app

Approve the mandate request on your UPI and funds
will be blocked
Open Demat Account in 5 minutes
Be a part of the 5paisa community - the first listed discount broker of India
There is some issue, try later
Contact Details of IRM Energy IPO
Contact Information
IRM Energy Limited
4th Floor, Block 8, Magnet
Corporate Park, Near Sola Bridge
S.G. Highway, Ahmedabad 380054
Phone: +917949031500
Email: investor.relations@irmenergy.com
Website: https://www.irmenergy.com/
IRM Energy IPO Register
Link Intime India Private Ltd
Phone: +91-22-4918 6270
Email: irmenergy.ipo@linkintime.co.in
Website: https://linkintime.co.in/mipo/ipoallotment.html
IRM Energy IPO Lead Manager
HDFC Bank Limited
BOB Capital Markets Limited 
IPO News
Top Stories for you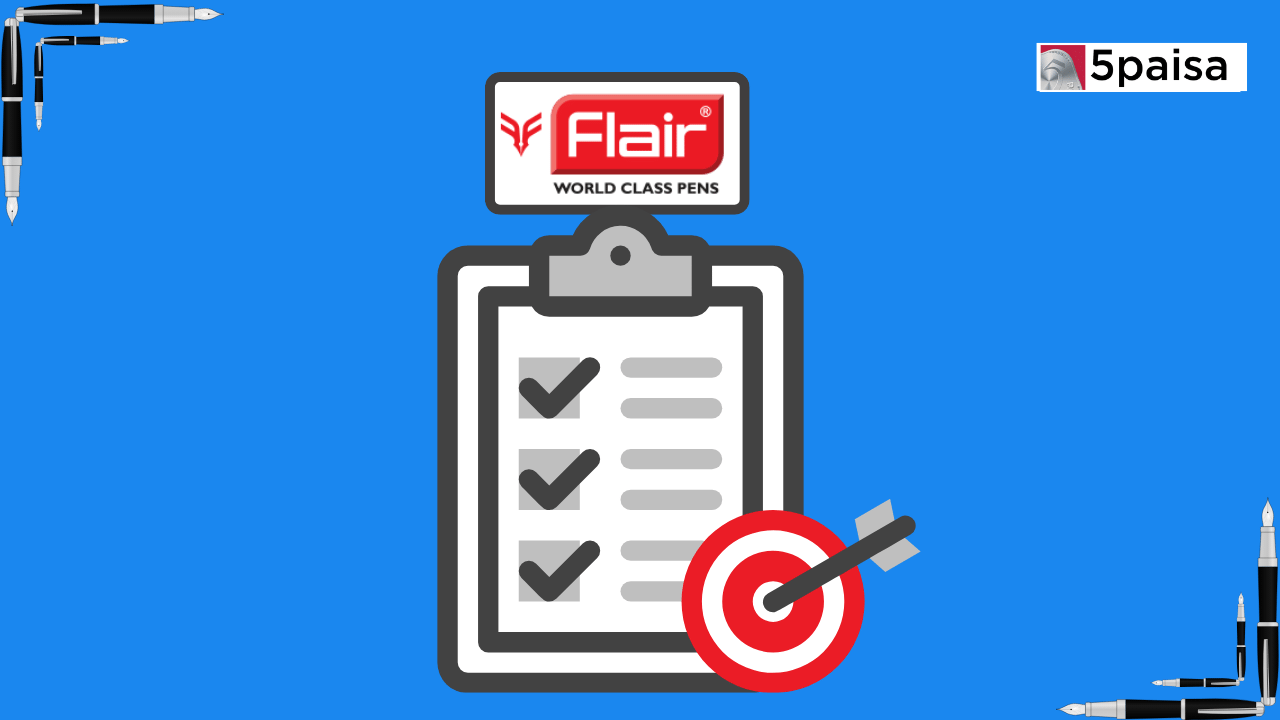 Strong listing for Flair Writing Products IPO, then hits lower circuit Flair Writing Products IPO had ...
IPO Blog
Top Stories for you
Quick take on the IPO of Rocking Deals Circular Economy Ltd The IPO of Rocking Deals Circular Economy Ltd opened for subscription on 22nd November 2023 and closed for subscription on 24th November 2023. The stock of the company had a face value of ₹10 per share and it is a book building issue, with the price band fixed in the range of ₹136 to ₹140 per share. Being a book built issue, the final price will be discovered ...
IPO Guide
Top Stories for you
The IPO cycle, also referred to as Initial Public Offering Cycle, allows private companies to go public and offer the company's shares to the general public for the first time. It ...