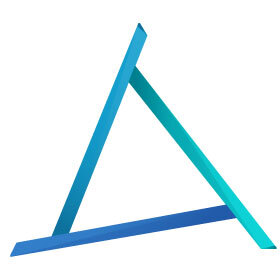 KFin Technologies IPO
Listing Details
Listing Exchange

BSE, NSE

Listing Date

29-Dec-22

IPO Price Range

₹ 347

Listing Price

₹ 369

Listing Change

0.8 %

Last Traded Price

₹ 532.5

Current Change

45.5 %
KFin Technologies IPO Details
Open Date

19-Dec-22

Close Date

21-Dec-22

Lot Size

40

IPO Size

₹ 2,400 Cr

IPO Price Range

₹ 347 to ₹366/share

Min Investment

₹ 13,880

Listing Exchange

BSE, NSE

Basis of Allotment

26-Dec-22

Refunds

27-Dec-22

Credit to Demat Account

28-Dec-22

Listing Date

29-Dec-22
KFin Technologies IPO Subscription Status
| Date | QIB | NII | Retail | TOTAL |
| --- | --- | --- | --- | --- |
| 19-Dec-22 | 0.91x | 0.01x | 0.26x | 0.55x |
| 20-Dec-22 | 1.02x | 0.03x | 0.74x | 0.70x |
| 21-Dec-22 | 4.17x | 0.23x | 1.36x | 2.59x |
KFin Technologies IPO Synopsis
KFin Technologies IPO opens on Dec 19, 2022, and closes on Dec 21, 2022.
The IPO entirely comprises of an offer for sale (OFS) of up to Rs 1,500 crore worth of equity shares. KFin Technologies is majorly owned by funds managed by General Atlantic, a leading global private equity investor, which has 74.94% stake in the firm. The KFin Technologies IPO lot size is 40 shares while the price band is fixed at ₹347 to ₹366 per share. The issue will be listed on 29th December while the shares will be allotted on 26th December.
ICICI Securities, Kotak Mahindra Capital Company, JP Morgan India, IIFL Securities and Jefferies India are the book running lead manager for the issue.
Objective of KFin Technologies IPO
The net proceeds from the issue will be used for
1.    to carry out the Offer for Sale of up to Equity Shares aggregating to Rs. 2,400 crores by the Promoter Selling Shareholder 
2.    achieve the benefits of listing the Equity Shares on the Stock Exchanges
 
KFin Technologies IPO Video
About KFin Technologies
Kfin Technologies is a leading technology driven financial services platform providing comprehensive services and solutions to the capital markets ecosystem, including asset managers and corporate issuers, such as omni-channel transaction origination and processing, channel management, which is mapping of mutual fund schemes of AMCs to distributors selected by the AMCs and related distributor management, including brokerage computation and channel servicing which includes brokerage pay-out, query solution and GST compliance assistance, customer onboarding with integrated KYC, unit allocation and redemption, reporting and compliance checks on a real time basis.
It has an end-to-end transaction management platform across multiple asset classes such as mutual fund, direct stock investments, alternate investment funds, wealth and pension across India, Malaysia, Philippines and Hong Kong
It serves 270 funds of 157 asset managers in India, representing 32% market share based on the number of AIFs being serviced. Kfin is one of the two operating central record keeping agencies (CRA) for the National Pension System (NPS). The firm also has 16 AMC clients in Malaysia out of 60 in addition to three clients in Philippines and Hong Kong.
The firm provides services to 25 out of 42 AMCs in India representing 60% of market share based on the number of AMC clients. The firm has also signed two new AMCs that are yet to launch operations.
Know About: KFIN Technologies IPO GMP
Profit and Loss
Balance Sheet
| Particulars (in Rs. Crores) | FY21 | FY20 | FY19 |
| --- | --- | --- | --- |
| Revenue | 639.5 | 481.1 | 449.9 |
| EBITDA | 293.9 | 217.5 | 293.9 |
| PAT | 148.5 | -64.5 | 4.5 |
| Particulars (in Rs. Crores) | FY21 | FY20 | FY19 |
| --- | --- | --- | --- |
| Total Assets | 1026.4 | 922.6 | 868.4 |
| Share Capital | 167.6 | 150.8 | 150.8 |
| Total Borrowings | 122.5 | 346.1 | 375.4 |
| Particulars (in Rs. Crores) | FY21 | FY20 | FY19 |
| --- | --- | --- | --- |
| Net cash generated from / (used in) operating activities | 252.6 | 204.6 | 101.4 |
| Net cash from / (used in) investing activities | -115.4 | -103.7 | 93.0 |
| Net cash flow from / (used in) financing activities | -115.4 | -89.4 | -206.0 |
| Net increase (decrease) in cash and cash equivalents | 21.8 | 11.5 | -11.6 |

Peer Comparison
| Name of the Company | Total Revenue | Basic EPS | Nav Rs. per share | PE | RoNW% |
| --- | --- | --- | --- | --- | --- |
| KFin Technologies Limited | 639.51 | 9.44 | 38.45 | NA | 29.99% |
| Computer Age Management Services Limited | 909.67 | 58.73 | 132.43 | 39.37 | 49.32% |
KFin Technologies IPO Key Points
Strengths

1. Scaled platform with strong track record of growth and market leadership
2. Diversified multi-asset servicing platform is well-positioned to benefit from strong growth across large markets in India and South East Asia
3. Unique "platform-as-a-service" business model providing comprehensive end-to-end solutions enabled by technology solutions developed in-house
4. Deeply entrenched, long-standing client relationships with a diversified and expanding client base
5. Asset-light business model with recurring revenue model, high operating leverage, profitability and cash generation

Risks

1. Significant disruptions in the information technology systems or breaches of data security could adversely affect our business and reputation
2. It derives a significant portion of our revenues from a few customers and the loss of one or more such clients could adversely affect the business and prospects
3. There are outstanding legal proceedings involving the firm
4. The issuer solutions business is affected by seasonality, which could result in fluctuations in our operating results
5. Failure to obtain, maintain or renew our statutory and regulatory licenses, permits and approvals required to operate our business

KFin Technologies
How to apply for IPO?
Login to your 5paisa account and select the issue in the
current IPO section

Enter the number of lots and price at which you wish to
apply for

Enter your UPI ID and click on submit. With this, your
bid will be placed with the exchange

You will receive a mandate notification to block funds in
your UPI app

Approve the mandate request on your UPI and funds
will be blocked
Open Demat Account in 5 minutes
Be a part of the 5paisa community - the first listed discount broker of India
There is some issue, try later
KFin Technologies IPO FAQs
Contact Details of KFin Technologies IPO
Contact Information
KFin Technologies Limited
Selenium, Tower B, Plot No- 31 & 32,
Financial District, Nanakramguda, Serilingampally,
Hyderabad, Rangareddi – 500032, Telangana
Phone: +91 40 7961 5565
Email: compliance.corp@kfintech.com
Website: http://www.kfintech.com/
KFin Technologies IPO Register
Bigshare Services Pvt Ltd
Phone: +91-22-6263 8200
Email: kfintechipo@bigshareonline.com
Website: http://www.bigshareonline.com
KFin Technologies IPO Lead Manager
ICICI Securities Limited
Kotak Mahindra Capital Company Limited
J.P. Morgan India Private Limited
IIFL Securities Ltd
Jefferies India Private Limited
IPO News
Top Stories for you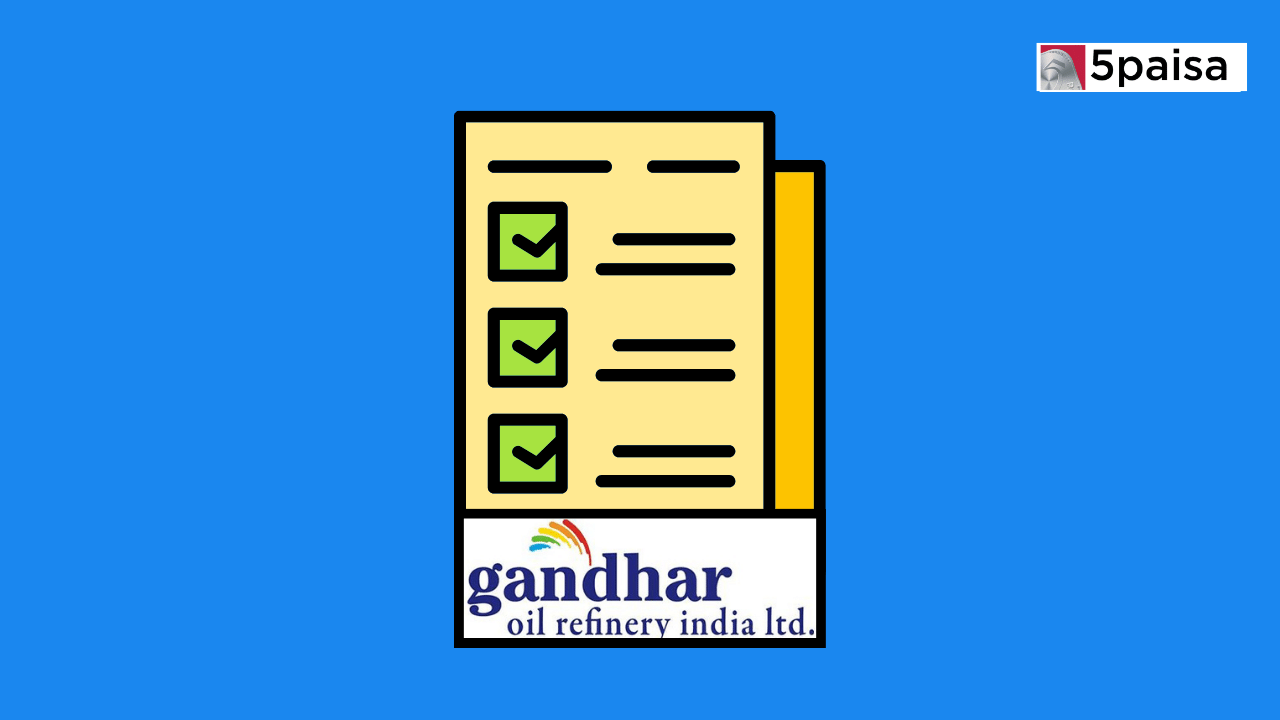 Strong listing for Gandhar Oil Refinery (India) IPO, but modest gains after that Gandhar Oil Refinery (...
IPO Blog
Top Stories for you
Quick take on the IPO of Rocking Deals Circular Economy Ltd The IPO of Rocking Deals Circular Economy Ltd opened for subscription on 22nd November 2023 and closed for subscription on 24th November 2023. The stock of the company had a face value of ₹10 per share and it is a book building issue, with the price band fixed in the range of ₹136 to ₹140 per share. Being a book built issue, the final price will be discovered ...
IPO Guide
Top Stories for you
The IPO cycle, also referred to as Initial Public Offering Cycle, allows private companies to go public and offer the company's shares to the general public for the first time. It ...