IPO Synopsis
IPO Synopsis:
Northern Arc Capital Ltd filed its DRHP with SEBI on 15th July, 2021. The issue comprises of a fresh issue of Rs.300 crores and an offer for sale of up to 36,520,585 equity shares. A pre-IPO placement of Rs.150 crore is also being considered by the company. 
The book running lead managers to the issue are IIFL Securities, Axis Capital, SBI Capital Markets and Credit Suisse Securities. 
Objectives of the issue:
The main objective of the offer is to augment the capital base of the company and for general corporate purposes
 
About Northern ARC Capital Ltd
Northern Arc Capital, established in 1989, is an NBFC that primarily focuses on catering to the credit requirements of the under-served households and businesses and provide them with debt finance. They are one of the leading players in the India's diversified NBFCs. Northern Arc operates in sectors like microfinance, MSME finance, vehicle finance, consumer finance, affordable housing finance etc. 
Since the company started, the company has raised over Rs.9,500 billion in funds for their clients. The company has 3 primary offerings-
1. Financing: Lending to under served households and businesses, lending to mid market companies
2. Syndication and structuring
3. Fund management- This is done through their subsidiary Northern Arc Investment Managers Pvt Ltd
Since their inception, they have been able to impact over 54.21 million lives and 42 million of them are women. The NBFC has executed more than 900 structured finance transactions and have built partnerships with 228 orginator partners. They also have relationships with 400 Investment Partners across various investment classes. 
 
Financials:
Particulars

(In Rs cr)

FY21

FY20

FY19

Revenue

681.17

632.82

601.55

PAT

76.6

102.93

115.41

EPS (In Rs)

5.35

7.92

10.91
Particulars

(In Rs cr)

FY21

FY20

FY19

Total Assets

5,697.16

4,597.5

4,277.99

Total Borrowings

3,932

2,921.5

2,925

Equity Share Capital

87.92

87.47

78.34
Peer comparison:
Firm Name

Total AUM (INR cr)

Year of incorporation

Anicut Capital

1,500

2015

Centrum Alternatives

650

2017

Northern Arc Investments

2,000

2014

Vivriti Asset Management

sa

236

2017
IPO Key Points
Strengths

1. The NBFC has a growing and highly diversified base of Originator Partners and Investment Partners, spread across various sectors
2. Their proprietary technology system called Nimbus helps increase their business opportunities and also helps increase efficiency
3. They are highly diversified in terms of geography, offerings, products and borrower segments
4. They have developed and fine-tuned their risk management process over the decades that they have been operational


Risks

1. Any disruptions in the NBFC's fund sources will materially affect the operations of the business
2. Northern Arc is exposed to very high risk borrowers and if there are any large scale defaults in this sector, it will adversely affect the financials and operations of the company
3. The microfinance sector in India is very highly regulated and if there are any negative developments in this sector it will affect the business
4. It is probable that the fund management business may face additional risks

How to apply for IPO?
Login to your 5paisa account and select the issue in the
current IPO section

Enter the number of lots and price at which you wish to
apply for

Enter your UPI ID and click on submit. With this, your
bid will be placed with the exchange

You will receive a mandate notification to block funds in
your UPI app

Approve the mandate request on your UPI and funds
will be blocked
Open Demat Account in 5 minutes
Be a part of the 5paisa community - the first listed discount broker of India
There is some issue, try later
IPO News
Top Stories for you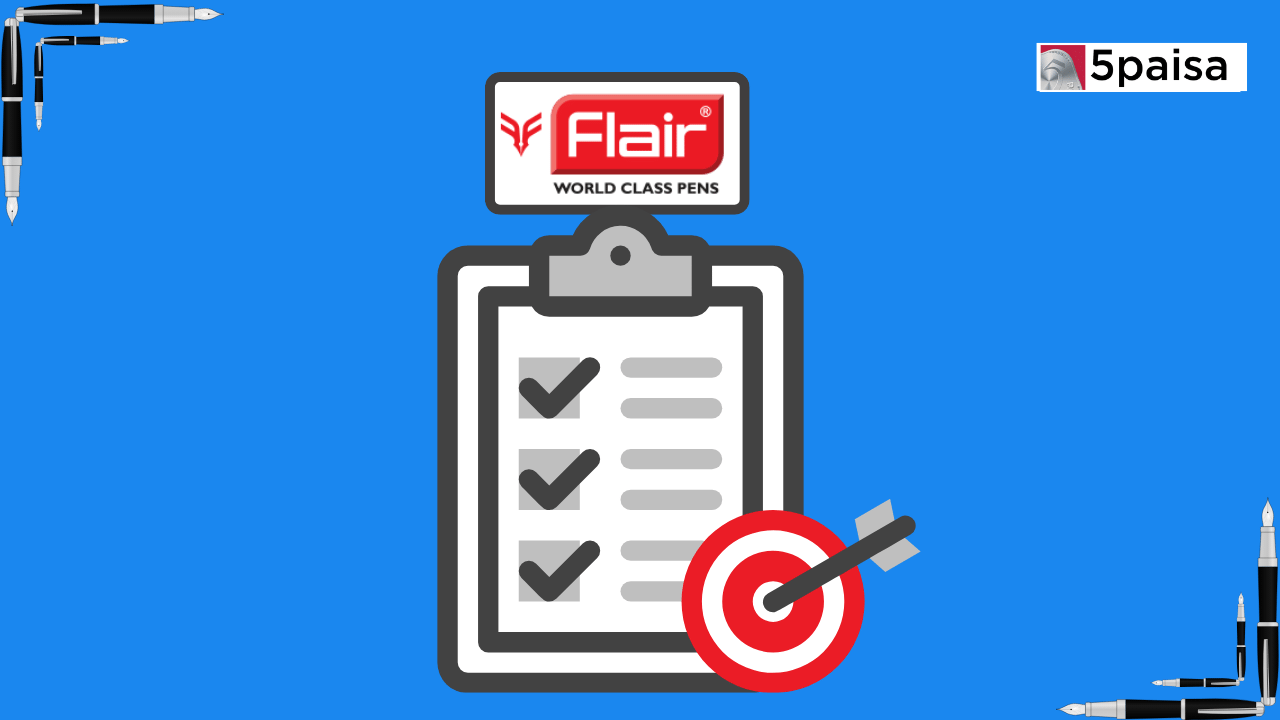 Strong listing for Flair Writing Products IPO, then hits lower circuit Flair Writing Products IPO had ...
IPO Blog
Top Stories for you
Quick take on the IPO of Rocking Deals Circular Economy Ltd The IPO of Rocking Deals Circular Economy Ltd opened for subscription on 22nd November 2023 and closed for subscription on 24th November 2023. The stock of the company had a face value of ₹10 per share and it is a book building issue, with the price band fixed in the range of ₹136 to ₹140 per share. Being a book built issue, the final price will be discovered ...
IPO Guide
Top Stories for you
The IPO cycle, also referred to as Initial Public Offering Cycle, allows private companies to go public and offer the company's shares to the general public for the first time. It ...