Listing Details
Listing Exchange

BSE, NSE

Listing Date

04-Jan-23

IPO Price Range

₹ 94

Listing Price

₹ 99.3

Listing Change

5.6 %

Last Traded Price

₹ 88.15

Current Change

-6.2 %
Radiant Cash IPO Details
Open Date

23-Dec-22

Close Date

27-Dec-22

Lot Size

150

IPO Size

₹ 387.94 Cr

IPO Price Range

₹ 94 to ₹99

Min Investment

₹ 14100

Listing Exchange

BSE, NSE

Basis of Allotment

30-Dec-22

Refunds

02-Jan-23

Credit to Demat Account

03-Jan-23

Listing Date

04-Jan-23
Radiant Cash Management IPO Subscription Status
| Date | QIB | NII | Retail | TOTAL |
| --- | --- | --- | --- | --- |
| 23-Dec-22 | 0.05x | 0.00x | 0.06x | 0.04x |
| 26-Dec-22 | 0.16x | 0.03x | 0.12x | 0.11x |
| 27-Dec-22 | 0.98x | 0.65x | 0.20x | 0.52x |
Radiant Cash IPO Synopsis
Radiant Cash Management Services Ltd IPO worth 387.94 crores open on Dec 23, 2022, and closes on Dec 27, 2022. The IPO comprise of fresh issue of shares is worth Rs.60 crores and an offer for sale of up to Rs. 327.94 crores by its existing promoters and shareholders.
The price band is fixed at Rs. 94 – Rs. 99 per share while the lot size is fixed at 150 shares per lot. The issue will be listed on 4th January while the shares will be allotted on 30th December.
IIFL Securities, Motilal Oswal and Yes Securities are the lead managers to the issue.
Objective of Radiant Cash Management Services IPO
The proceeds from the issue will be used for the following:
1. Rs.20 crores will be used for funding working capital requirements which in August 2021, the outstanding amount stood at Rs.21.42 crores for fund-based and non-fund based stood at Rs.21.42 crore and Rs.21.02 crore respectively.
2. Rs.23.92 crore will be used for buying 220 specially fabricated armoured vans. As of July 2021, it has utilised a fleet of 694 fabricated armoured vans.
 
Radiant Cash Management IPO Video
About Radiant Cash Management
The firm is an integrated cash logistics player in retail cash management (RCM) segment of the cash management services industry in India and is one of the largest players in the RCM segment in terms of network locations or touchpoints served.
The firm provides services across 12,150 pin codes in India covering all districts (other than Lakshadweep) with about 42,420 touch points serving more than 4,700 locations.
The firm's marquee clients include some of the largest foreign, private and public sector banks, and the end user of the services include some of the largest e-commerce companies, retail chains, NBFCs, insurance firms, ecommerce logistics players, railways and retail petroleum distribution outlets.
The business operates across five verticals: 
1. cash pick-up and delivery
2. network currency management (also known as cash burial in industry parlance)
3. cash processing
4. cash vans /cash in transit
5. other value added services
The integrated services and product offerings allows to shift business mix towards providing more value-added services, more reliable service through a single point of accountability, improved advance planning of routes, faster reconciliation, as well as increased client loyalty and reduced client turnover. Due to these, the company enjoys leading EBITDA margin, ROCE and ROE amongst organised players in the cash management services segment in 2020. EBITDA margin for Fiscal 2021 stood at 22.20%, FY 2020 stood at 22.15% and FY 2019 stood at 18.46%.
 
Profit and Loss
Balance Sheet
| Particulars (in Rs. Crores) | FY22 | FY21 | FY20 |
| --- | --- | --- | --- |
| Revenue | 286.04 | 221.67 | 248.28 |
| EBITDA | 59.49 | 49.76 | 55.77 |
| PAT | 38.21 | 32.43 | 36.50 |
| Particulars (in Rs. Crores) | FY22 | FY21 | FY20 |
| --- | --- | --- | --- |
| Total Assets | 190.57 | 162.14 | 157.62 |
| Share Capital | 10.13 | 1.03 | 1.11 |
| Total Borrowings | 26.75 | 11.05 | 21.13 |
| Particulars (in Rs. Crores) | FY22 | FY21 | FY20 |
| --- | --- | --- | --- |
| Net cash generated from / (used in) operating activities | 3.1 | 2.8 | 4.1 |
| Net cash from / (used in) investing activities | -0.2 | 2.6 | 0.6 |
| Net cash flow from / (used in) financing activities | -1.2 | -3.7 | -2.3 |
| Net increase (decrease) in cash and cash equivalents | 1.6 | 1.6 | 2.4 |
Peer Comparison
| Name of the Company | Total Revenue  | Basic EPS | NAV | PE | RoNW% |
| --- | --- | --- | --- | --- | --- |
| Radiant Cash Management | 286.97 | 3.77 | 13.8 | NA | 27.34% |
| SIS Limited | 10,111.76 | 22.09 | 140.87 | 17.62 | 15.71% |
| CMS Info System | 1,597.58 | 15.07 | 82.02 | 21.79 | 17.84% |
Radiant Cash IPO Key Points
Strengths

• Leading integrated cash logistics player in a consolidating industry present across the value chain of retail cash management.
• Pan India presence with strong network in Tier 2 and Tier 3+ locations and fast growing end user segments.
• Diversified client base with long standing relationship and ability to cross-sell value added services.
• Robust Operational Risk Management.
• Significantly built-up technology to optimise operational profitability.

Risks

• The business is highly dependent on the banking sector in India to generate revenues, and any changes within Indian banks that affects their utilisation of and demand for cash management services could affects the business and its operations.
• If one or more of the key customers were to suffer a deterioration in their business, cease doing business or substantially reduce its dealings with the, the revenues could decline.
• A decrease in the availability or use of cash as the predominant mode of payment in India could have an adverse effect on the business as cashless payments system gains traction.
• The currency demonetisation measures had a significant impact on the cash circulation in India and there is uncertainty whether similar unanticipated measures could be adopted, hence the future remains unpredictable.
• Given the large volumes of cash handled, the firm are exposed to various operational risks, including armed robbery, endcustomer or third-party fraud, theft or embezzlement by employees or, reporting errors, both deliberate and inadvertent, and failure to meet specific requirements under applicable service agreements for which we may incur penalty charges.
Radiant Cash
How to apply for IPO?
Login to your 5paisa account and select the issue in the
current IPO section

Enter the number of lots and price at which you wish to
apply for

Enter your UPI ID and click on submit. With this, your
bid will be placed with the exchange

You will receive a mandate notification to block funds in
your UPI app

Approve the mandate request on your UPI and funds
will be blocked
Open Demat Account in 5 minutes
Be a part of the 5paisa community - the first listed discount broker of India
There is some issue, try later
Contact Details of Radiant Cash Management IPO
Contact Information
Radiant Cash Management Services Limited
28, Vijayaraghava Road,
T. Nagar, Chennai 600 017,
Tamil Nadu, India
Phone: +91 044 4904 4904
Email: jayabharathi@radiantcashlogistics.com
Website: https://radiantcashservices.com/
Radiant Cash Management IPO Register
Link Intime India Private Ltd
Phone: +91-22-4918 6270
Email: radiant.ipo@linkintime.co.in
Website: https://linkintime.co.in/
Radiant Cash Management IPO Lead Manager
IIFL Securities Ltd
Motilal Oswal Investment Advisors Pvt Ltd
YES Bank Limited 
IPO News
Top Stories for you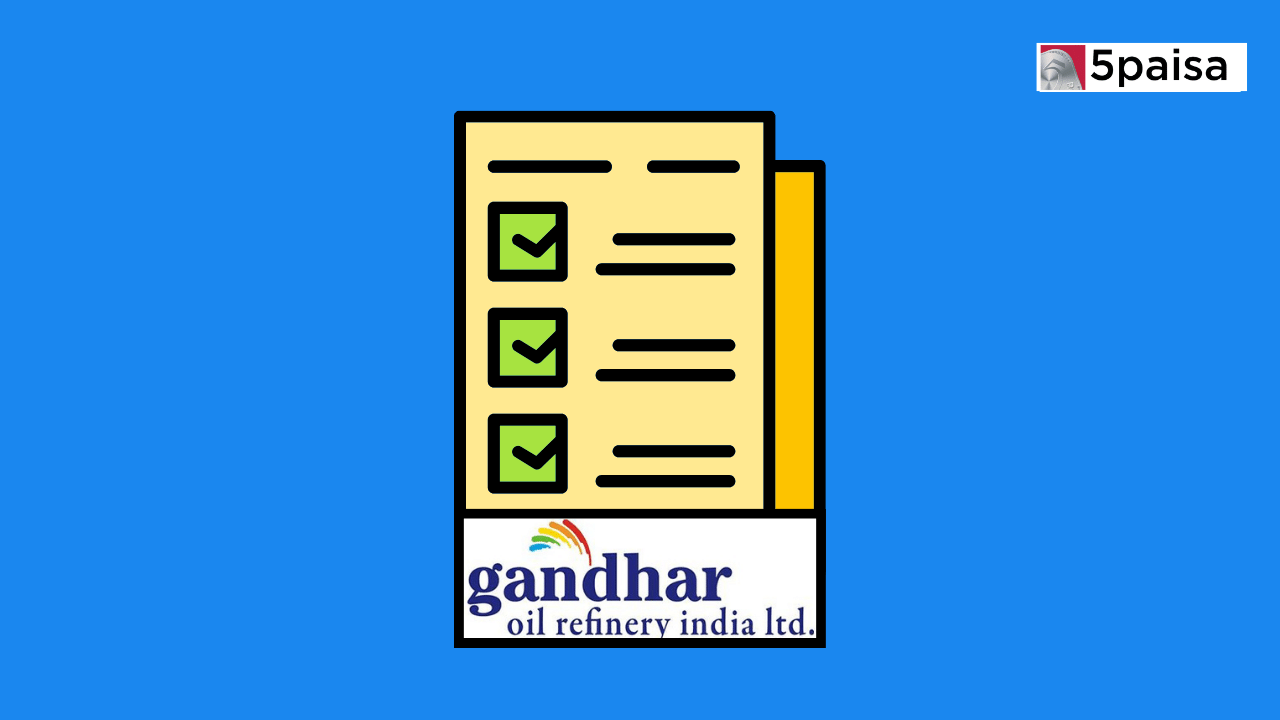 Strong listing for Gandhar Oil Refinery (India) IPO, but modest gains after that Gandhar Oil Refinery (...
IPO Blog
Top Stories for you
Quick take on the IPO of Rocking Deals Circular Economy Ltd The IPO of Rocking Deals Circular Economy Ltd opened for subscription on 22nd November 2023 and closed for subscription on 24th November 2023. The stock of the company had a face value of ₹10 per share and it is a book building issue, with the price band fixed in the range of ₹136 to ₹140 per share. Being a book built issue, the final price will be discovered ...
IPO Guide
Top Stories for you
The IPO cycle, also referred to as Initial Public Offering Cycle, allows private companies to go public and offer the company's shares to the general public for the first time. It ...