Listing Details
Listing Exchange

BSE, NSE

Listing Date

23-Aug-23

IPO Price Range

₹ 197

Listing Price

₹ 206.3

Listing Change

4.7 %

Last Traded Price

₹ 206.3

Current Change

4.7 %
TVS Supply Chain IPO Details
Open Date

10-Aug-23

Close Date

14-Aug-23

Lot Size

76

IPO Size

₹ 600 Cr

IPO Price Range

₹ 187 to ₹ 197

Min Investment

₹ 14,212

Listing Exchange

BSE, NSE

Basis of Allotment

18-Aug-23

Refunds

21-Aug-23

Credit to Demat Account

22-Aug-23

Listing Date

23-Aug-23
TVS Supply Chain IPO Subscription Status
| Date | QIB | NII | Retail | TOTAL |
| --- | --- | --- | --- | --- |
| 10-Aug-23 | 0.08 | 0.72 | 1.82 | 0.57 |
| 11-Aug-23 | 0.15 | 1.06 | 3.78 | 1.06 |
| 14-Aug-23 | 1.37 | 2.44 | 7.88 | 2.84 |
TVS Supply Chain IPO Synopsis
TVS Supply Chain Solutions IPO is all set to open from 10th August to 14th August 2023. TVS Supply Chain is involved in the business of supply chain management services catering to government departments, international organizations and large and medium-sized businesses. The IPO includes a fresh issue of ₹600 cr and an Offer-for-Sale (OFS) of 14,213,198 equity shares. The total IPO value is estimated to be ₹880 cr. The share allotment date is 18th August, and the IPO will be listed on 23rd August on the stock exchanges. The price band is ₹187 to ₹197, and the IPO size is 76 shares.   
JM Financial Limited, Axis Capital Limited, J. P. Morgan India Private Limited, BNP Paribas, Nuvama Wealth Management Limited (formerly known as Edelweiss Securities Limited), and Equirus Capital Private Limited are the book-running lead managers for this IPO, while Link Intime India Private Limited is the registrar. 
Objectives of TVS Supply Chain IPO:
TVS Supply Chain Solutions plans to utilize the raised capital from IPO to:
●    The prepayment or repayment of either a full amount or a part of specific outstanding loans obtained by the company and its subsidiaries, namely TVS LI UK and TVS SCS Singapore
●    Fund general corporate purposes
TVS Supply Chain IPO Video:
About TVS Supply Chain
TVS Supply Chain Solutions is among India's largest and fastest-growing integrated supply chain solutions providers in terms of revenues in FY21 and the only differentiated Indian supply chain logistics solution provider to have global capabilities and network across the value chain with cross-deployment abilities. It was promoted by the TVS Group, and is now part of the TVS Mobility Group, which has four business verticals: 1) Integrated supply chain solutions (ISCS) 2) Network Solutions (NS).
The company aims to provide specialized, simplified solutions to customer supply chains by using technology, data analytics and execution experience to offer key solutions such as accurate demand forecasting, inventory planning and production, procurement management, network optimization, visibility and supply chain agility to handle evolving needs. TVS Supply Chain Solutions' customer base is spread across industries such as automotive, industrial, consumer, tech and tech infra, rail and utilities, and healthcare.
In the first three-quarters of FY22, TVS SCS provided supply chain solutions to a total of 10,531 and 8,115 customers on a global scale. During the same time frame, these figures were 1,044 and 733 customers for the Indian market In December 2022, the company served 72 companies listed in the 'Fortune Global 500 2022' among its global clients, and among its Indian clients, there were 25 such companies.
Some of the key customers include Mahindra & Mahindra Limited, Sony India Private Limited, Hyundai Motor India Limited, Johnson Controls-Hitachi Air Conditioning India Limited, Ashok Leyland Limited, TVS Motor Company Limited, Diebold Nixdorf, TVS Srichakra Limited, Lexmark International Technology Sarl, VARTA Microbattery Pte Ltd, Daimler India Commercial Vehicles Private Limited, Hero MotoCorp Limited, Modicare Limited, Panasonic Life Solutions India Private Limited, Dennis Eagle Limited and Electricity North West Limited. 
Peer Comparison
●    TCI Express Limited
●    Mahindra Logistics Limited
●    Blue Dart Express Limited
●    Delhivery Limited
For More Information:

TVS Supply Chain IPO Allotment Status
Webstory on TVS Supply Chain IPO
TVS Supply Chain IPO GMP
Profit and Loss
Balance Sheet
| Particulars (in Rs. Crores) | FY23 | FY22 | FY21 |
| --- | --- | --- | --- |
| Revenue | 10235.38 | 9249.78 | 6933.59 |
| EBITDA | 10265.72 | 9253.22 | 7165.78 |
| PAT | 41.76 | -44.87 | -73.90 |
| Particulars (in Rs. Crores) | FY23 | FY22 | FY21 |
| --- | --- | --- | --- |
| Total Assets | 6210.92 | 5789.72 | 4990.06 |
| Share Capital | - | - | - |
| Total Borrowings | 5450.91 | 5035.81 | 4459.40 |
| Particulars (in Rs. Crores) | FY23 | FY22 | FY21 |
| --- | --- | --- | --- |
| Net cash generated from / (used in) operating activities | 712.13 | 621.01 | 712.12 |
| Net cash from / (used in) investing activities | -254.58 | -380.54 | 63.37 |
| Net cash flow from / (used in) financing activities | -376.75 | 217.36 | -1167.25 |
| Net increase (decrease) in cash and cash equivalents | 80.79 | 457.82 | -391.74 |
TVS Supply Chain IPO Key Points
Strengths

1. Critical scale in a fast-growing and fragmented third-party logistics market in India
2. Leader in end-to-end solutions enabled by domain expertise, global network and knowledge base
3. Robust in-house technology differentiation
4. A resilient business model with multiple drivers of profitable growth

Risks

1. Unreliable or unsatisfactory services provided by network partners and other third parties or failure to maintain relationships with them could result in a disruption in the operations
2. Heavily reliant on technology infrastructure and software suite for operations, hence any disruption in these would cause a halt in operations and affect profitability
3. Diverse and complex global operations subject the company to many risks and uncertainties such as forex exchange volatility
4. Unable to pass on any increase in operating costs to the customers and inability to control such costs may adversely affect the financial condition
5. Unable to renew long-term agreements with key customers may affect the company's expansion and long-term relationships
TVS Supply Chain
How to apply for IPO?
Login to your 5paisa account and select the issue in the
current IPO section

Enter the number of lots and price at which you wish to
apply for

Enter your UPI ID and click on submit. With this, your
bid will be placed with the exchange

You will receive a mandate notification to block funds in
your UPI app

Approve the mandate request on your UPI and funds
will be blocked
Open Demat Account in 5 minutes
Be a part of the 5paisa community - the first listed discount broker of India
There is some issue, try later
TVS Supply Chain IPO FAQs
Contact Details of TVS Supply Chain IPO
Contact Information
TVS Supply Chain Solutions Limited
10 Jawahar Road,
Chokkikulam,
Madurai – 625 002
Phone: + 91 44 66857777
Email: cs.compliance@tvsscs.com
Website: https://www.tvsscs.com/
TVS Supply Chain IPO Register
Link Intime India Private Ltd
Phone: +91-22-4918 6270
Email: tvs.ipo@linkintime.co.in
Website: https://linkintime.co.in/mipo/ipoallotment.html
TVS Supply Chain IPO Lead Manager
Jm Financial Limited
Axis Capital Limited
J.P. Morgan India Private Limited
Bnp Paribas
Equirus Capital Private Limited
Nuvama Wealth Management Limited
IPO News
Top Stories for you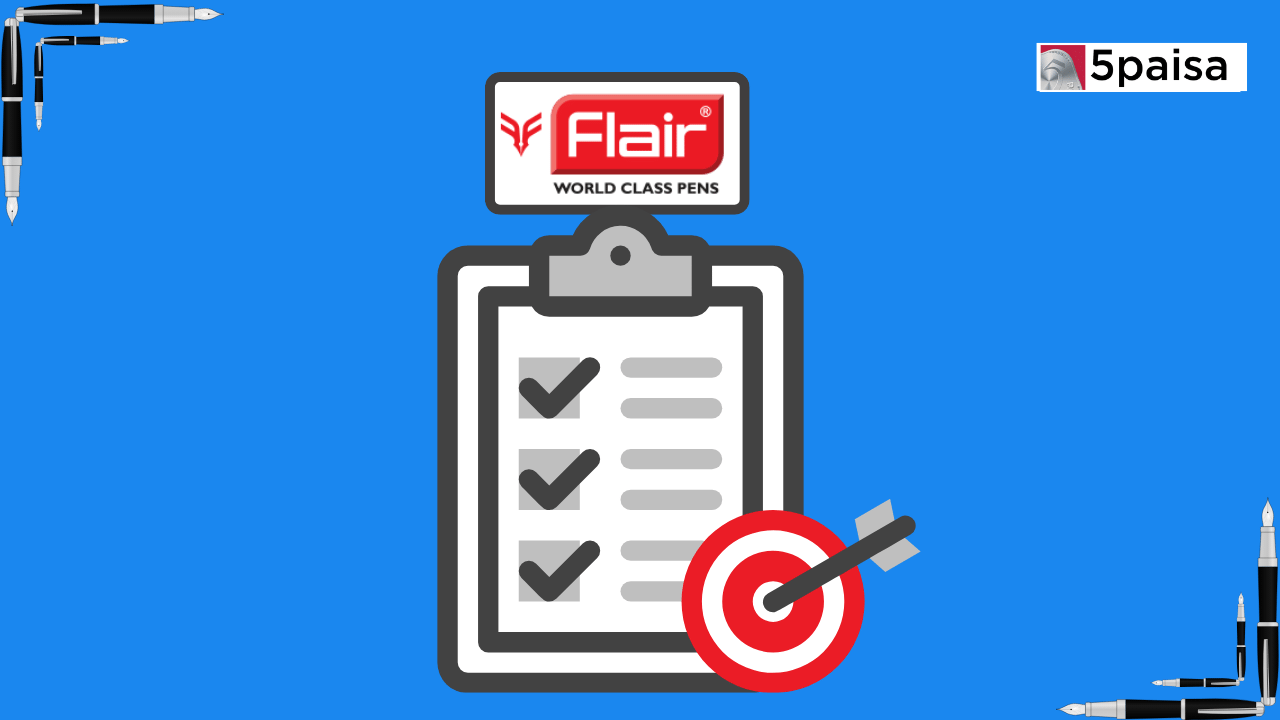 Strong listing for Flair Writing Products IPO, then hits lower circuit Flair Writing Products IPO had ...
IPO Blog
Top Stories for you
Quick take on the IPO of Rocking Deals Circular Economy Ltd The IPO of Rocking Deals Circular Economy Ltd opened for subscription on 22nd November 2023 and closed for subscription on 24th November 2023. The stock of the company had a face value of ₹10 per share and it is a book building issue, with the price band fixed in the range of ₹136 to ₹140 per share. Being a book built issue, the final price will be discovered ...
IPO Guide
Top Stories for you
The IPO cycle, also referred to as Initial Public Offering Cycle, allows private companies to go public and offer the company's shares to the general public for the first time. It ...