IPO Details
Open Date

15-Dec-22

Close Date

21-Dec-22

Lot Size

4000 Shares

IPO Size

₹ 18.41 Cr {55 80,000 Shares} Cr

IPO Price Range

₹ 33 per share

Listing Exchange

NSE SME

Basis of Allotment

26-Dec-22

Listing Date

29-Dec-22
IPO Synopsis
IPO synopsis
Established in 1999, Uma Converters filed its DRHP with SEBI worth around Rs.36 crore. The book running lead manager to the issue is GYR Capital Advisors Pvt Ltd. The promoters are Sumer Raj Lodha, Nirmala Lodha and Abhishek Sumerraj Lodha. 

Objectives of the issue
1.    Rs.300 lakhs from the proceeds will be used for the prepayment and repayment of unsecured loans that were availed by the company and its promoters
2.    Rs.2175 lakhs is to be used for the expansion of the facility at Gujarat
 
About Uma Converter Ltd
Incorporated in 199, the company is engaged in the manufacturing of flexible packaging material. They have 2 manufacturing units with a combined installed capacity of 1,800 metric tons per anum. They are spread across 17 states of India. 
Due to the high amount of quality control displayed by the company, they have been exporting their finished products to countries like Saudi Arabia, Senegal, Australia and USA. Uma Converter's products are made out of a wide array of materials like polythene, foil, paper, bio-degradable films etc. They aim for sustainability and follow the motto of "Reuse, Recycle and Upcycle". They have also executed many agreements for Ambuja Cements for disposal of plastic waste in an environmentally friendly way. 
Uma Converter's key customers are the renowned brands in the food, beverage, and household goods manufacturing industry like biscuits, rusks, dairy products etc. They also have customers in the hygiene and personal care space. 
 
Financials
Particulars

(In Rs lacs)

Q3 ended 31 December, 2020

FY20

FY19

FY18

Revenue

11,782.98

10,359.1

10,442.93

9,017.2

PAT

425.12

274.26

425.62

415.95

EBITDA

1,167.22

1,056.77

1,104.55

1,012.88

EPS (In Rs)

2.89

2.01

3.29

3.66
Particulars

(In Rs lacs)

Q3 ended 31 December, 2020

FY20

FY19

FY18

Total Assets

13,653.79

11,304.24

8,621.29

7,822.66

Total Borrowings

6,442.26

5,247.22

3,605.17

3,336.99

Equity Share Capital

1,469.43

1,469.43

648

405
IPO Key Points
Strengths

1. They have an integrated business model which allows them to provide end to end services, starting from development of the product, right up to the manufacturing and finishing the final product
2. Due to the company's longstanding market presence in India, they have been able to cater to various companies across different industries
3. They have a longstanding relationship with their customers and are spread across diverse industry verticals
4. They are highly focused on inhouse R&D


Risks

1. The company's inability to manage and efficiently utilize the R&D and design divisions and help them develop and design better and more innovative products will lead to a decrease in profit and have an adverse effect on the business
2. The company has recently set up a new manufacturing unit, the capacity of which cannot be judged yet due to a lack of historical data
3. The food and beverage industry is one of the main customers of the company and a big chunk of the revenue is obtained from this industry
4. If the demand for the end use products, in which the company's products are used as raw materials decreases, it will materially affect the company's business operations and financials

How to apply for IPO?
Login to your 5paisa account and select the issue in the
current IPO section

Enter the number of lots and price at which you wish to
apply for

Enter your UPI ID and click on submit. With this, your
bid will be placed with the exchange

You will receive a mandate notification to block funds in
your UPI app

Approve the mandate request on your UPI and funds
will be blocked
Open Demat Account in 5 minutes
Be a part of the 5paisa community - the first listed discount broker of India
There is some issue, try later
IPO News
Top Stories for you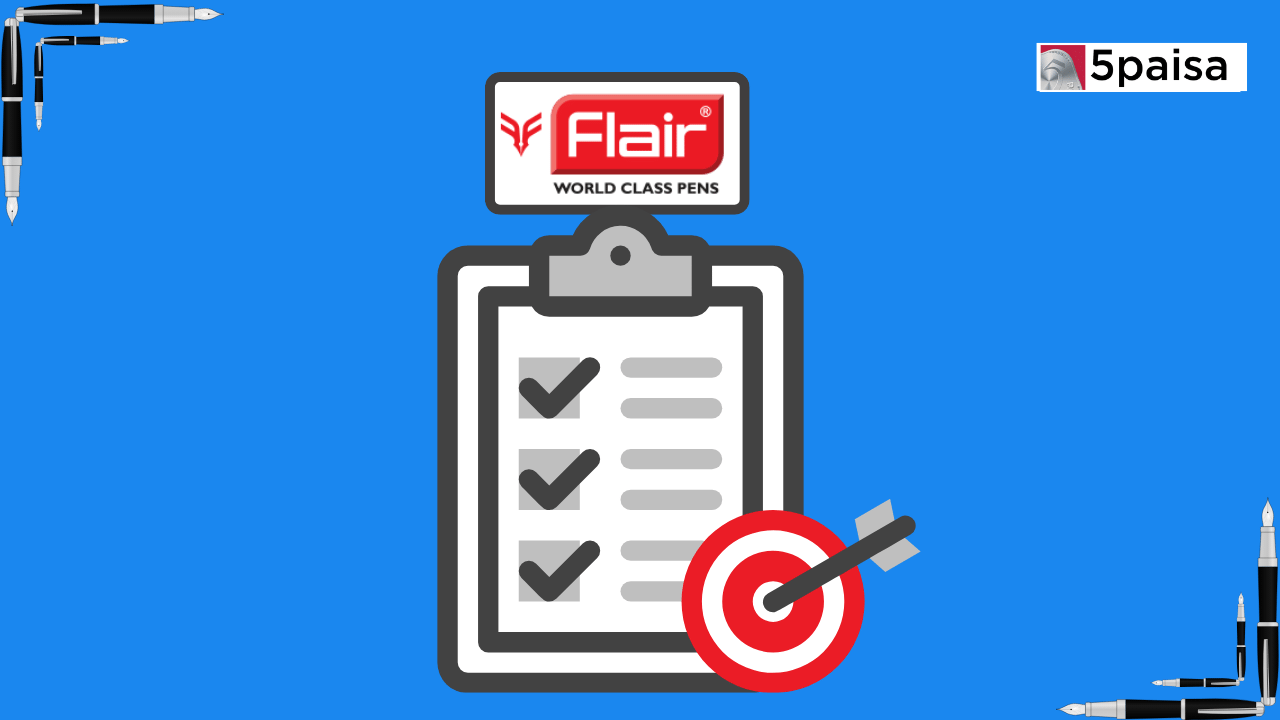 Strong listing for Flair Writing Products IPO, then hits lower circuit Flair Writing Products IPO had ...
IPO Blog
Top Stories for you
Quick take on the IPO of Rocking Deals Circular Economy Ltd The IPO of Rocking Deals Circular Economy Ltd opened for subscription on 22nd November 2023 and closed for subscription on 24th November 2023. The stock of the company had a face value of ₹10 per share and it is a book building issue, with the price band fixed in the range of ₹136 to ₹140 per share. Being a book built issue, the final price will be discovered ...
IPO Guide
Top Stories for you
The IPO cycle, also referred to as Initial Public Offering Cycle, allows private companies to go public and offer the company's shares to the general public for the first time. It ...