Listing Details
Listing Exchange

BSE, NSE

Listing Date

28-Sep-23

IPO Price Range

₹ 142

Listing Price

₹ 130

Listing Change

-8.5 %

Last Traded Price

₹ 131.9

Current Change

-7.1 %
Yatra Online IPO Details
Open Date

15-Sep-23

Close Date

20-Sep-23

Lot Size

105

IPO Price Range

₹ 135 to ₹ 142

Min Investment

₹ 14,175

Listing Exchange

BSE, NSE

Basis of Allotment

25-Sep-23

Refunds

26-Sep-23

Credit to Demat Account

27-Sep-23

Listing Date

29-Sep-23
Yatra Online IPO Subscription Status
| Date | QIB | NII | Retail | TOTAL |
| --- | --- | --- | --- | --- |
| 15-Sep-23 | 0.00 | 0.03 | 0.59 | 0.12 |
| 18-Sep-23 | 0.07 | 0.09 | 1.39 | 0.31 |
| 20-Sep-23 | 2.10 | 0.43 | 2.19 | 1.66 |
Yatra Online IPO Synopsis
Yatra Online Limited IPO is all set to open from 15th September to 20th September 2023. The company is involved in providing services related to information, pricing, availability, and booking for domestic and international customers. The IPO includes a fresh issue of ₹602.00 cr and an Offer For Sale (OFS) of 12,183,099 equity shares. The share allotment date is 25th September, and the IPO will be listed on 29th September on the stock exchanges. The price band is ₹135 to ₹142 per share and the lot size is 105 shares.    
SBI Capital Markets Limited, DAM Capital Advisors Limited, and IIFL Securities Limited are the book-running lead managers for this IPO, while Link Intime India Private Limited is the registrar. 
Objectives of Yatra Online IPO:
●    To fund strategic investments, acquisitions, and inorganic growth.
●    To invest in customer acquisitions and inorganic growth.
●    Fund general corporate purposes.
Yatra Online IPO Video:
About Yatra Online
Established in 2005, Yatra Online, Inc. is the parent company of Yatra Online Limited whose corporate office is based in Gurugram, India, and is one of India's leading corporate travel services providers. The company provides information, pricing, availability, and booking facilities for domestic and international air travel, domestic and international hotel bookings, holiday packages, buses, trains, in-city activities, intercity, and point-to-point cabs, homestays, and cruises. 
Yatra has around 2,105,600 hotels in 1,490 cities and towns in India as of FY23. It is India's largest platform for domestic hotels. Yatra Online is also the third largest consumer online travel company (OTC) in terms of gross revenue booking in India. It also has the largest number of hotel and accommodation tie-ups amongst key OTA players with over 2,105,600 tie-ups, as of FY23. 
Yatra Online has more than 813 corporate customers and almost 50k registered SME customers. The company also has a freight forwarding business called Yatra Freight to further expand its corporate service offerings.

Yatra Online aims to provide a "one-stop shop" for its customers by providing access to holiday packages and other activities such as visa facilitation, tours, sightseeing, shows, and events. 
Peer Comparison
●    Easy Trip Planners Limited
 
Profit and Loss
Balance Sheet
| Particulars (in Rs. Crores) | FY23 | FY22 | FY21 |
| --- | --- | --- | --- |
| Revenue | 380.16 | 198.06 | 125.45 |
| EBITDA | 66.96 | 32.14 | -5.06 |
| PAT | 7.63 | -30.78 | -118.86 |
| Particulars (in Rs. Crores) | FY23 | FY22 | FY21 |
| --- | --- | --- | --- |
| Total Assets | 681.25 | 547.78 | 562.90 |
| Share Capital | 11.452 | 11.189 | 11.09 |
| Total Borrowings | 511.72 | 446.85 | 439.42 |
| Particulars (in Rs. Crores) | FY23 | FY22 | FY21 |
| --- | --- | --- | --- |
| Net cash generated from / (used in) operating activities | -153.06 | -83.38 | 104.10 |
| Net cash from / (used in) investing activities | -16.67 | -8.44 | -21.10 |
| Net cash flow from / (used in) financing activities | 138.42 | 20.08 | 6.46 |
| Net increase (decrease) in cash and cash equivalents | -31.31 | -71.75 | 89.45 |
Yatra Online IPO Key Points
Strengths

1. The company is a trusted brand with a proven track record and targeted marketing strategy.
2. It has a large and loyal customer base.
3. It offers a Synergistic Multi-Channel go-to-market approach for business and leisure travellers.
4. The company also has a B2B channel.
5. Integrated technology platform.
6. A comprehensive selection of service and product offerings.
7. Seasoned management team with deep domain expertise.


Risks

1. Negative cash flow in the past.
2. The company has reported losses in the past.
3. Dependent on the airline ticketing business, which generates 46.82% of revenues and can create business concentration risk.
4. The business can be negatively impacted by changes in Internet search engine algorithms and dynamics or search engine disintermediation.
5. Changes in travellers' preferences due to increased use of telepresence equipment, cost of travel, spending habits, and other factors may adversely affect the demand for travel services and hotel rooms leading to adverse effects on the business.
6. Operates in a very competitive industry.
7. Any pandemic-like situation can impact the company's profitability.

Yatra Online
How to apply for IPO?
Login to your 5paisa account and select the issue in the
current IPO section

Enter the number of lots and price at which you wish to
apply for

Enter your UPI ID and click on submit. With this, your
bid will be placed with the exchange

You will receive a mandate notification to block funds in
your UPI app

Approve the mandate request on your UPI and funds
will be blocked
Open Demat Account in 5 minutes
Be a part of the 5paisa community - the first listed discount broker of India
There is some issue, try later
Contact Details of Yatra Online IPO
Contact Information
Yatra Online Limited
B2/101, Marathon Innova, Marathon Nextgen
Complex B Wing, G. Kadam Marg, Opp. Peninsula
Corp Park, Lower Parel (W), Mumbai – 400013
Phone: +91 22 44357700
Email: investors@yatra.com
Website: https://www.yatra.com/
Yatra Online IPO Register
Link Intime India Private Ltd
Phone: +91-22-4918 6270
Email: yatra.ipo@linkintime.co.in
Website: https://linkintime.co.in/mipo/ipoallotment.html
Yatra Online IPO Lead Manager
SBI Capital Markets Limited
Dam Capital Advisors Ltd (Formerly Idfc Securities Ltd)
IIFL Securities Ltd
IPO News
Top Stories for you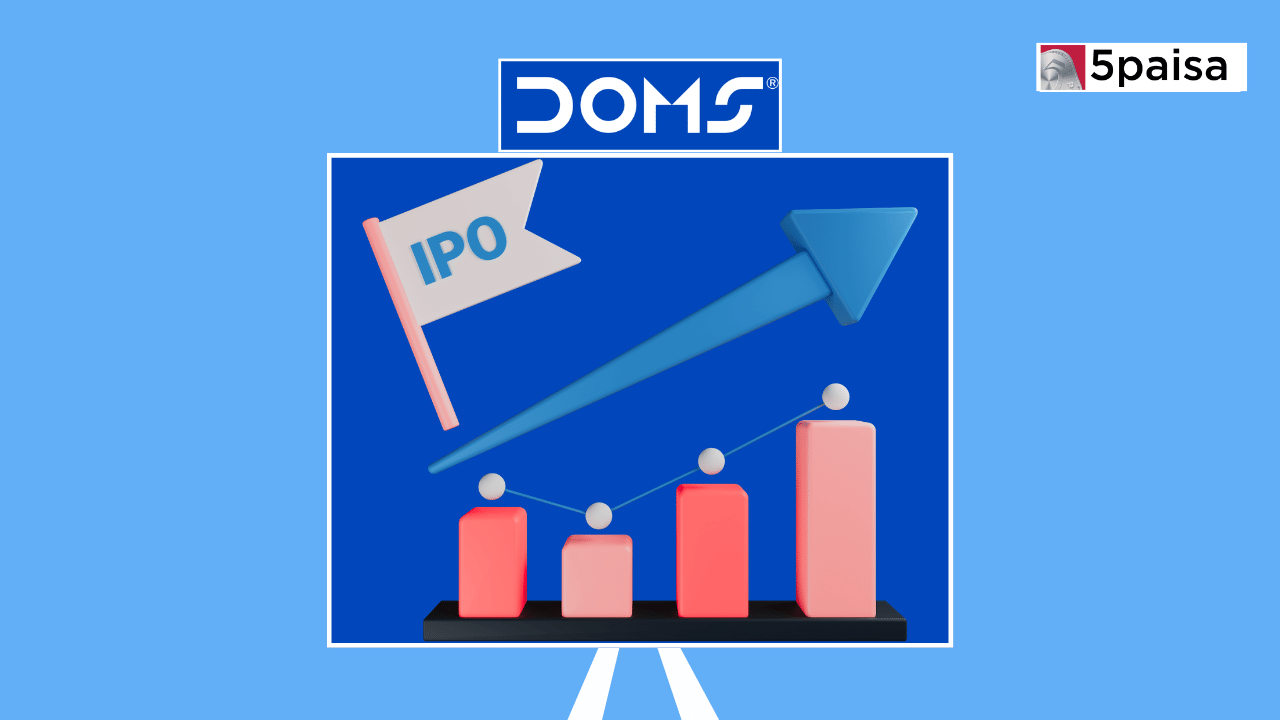 DOMS Industries Ltd was incorporated in the year 2006 as a stationery and art product company. The company is primarily engaged in designing, developing, manufacturing, and selling a wide range of stationery products under the flagship brand, DOMS. DOMS Industries Ltd is the second largest stationery player in India by volumes and ...
IPO Blog
Top Stories for you
Quick take on the IPO of Sheetal Universal Ltd The IPO of Sheetal Universal Ltd opened for subscription on 04th December 2023 and closed for subscription on 06th December 2023. The stock of Sheetal Universal Ltd has a face value of ₹10 per share and it is a fixed price issue with the issuer price already fixed at ₹70 per share. The Sheetal Universal IPO has only a fresh ...
IPO Guide
Top Stories for you
The IPO cycle, also referred to as Initial Public Offering Cycle, allows private companies to go public and offer the company's shares to the general public for the first time. It ...