28 Feb 2022
Bluestone Jewellery targets Rs.1,500 crore IPO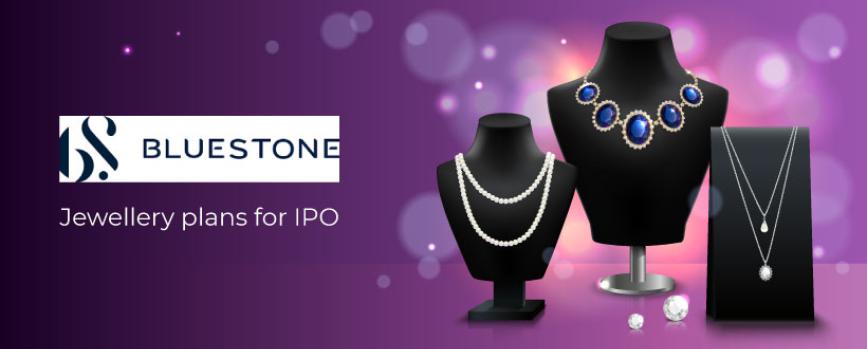 This is hardly the market when too many companies would announce their IPOs. However, the IPO filings are still going strong on the hope that things should get back to normal in the next couple of months. The latest to enter the fray is Bluestone Jewellery, which is backed by Ratan Tata in his personal capacity. Bluestone Jewellery is planning an IPO of over Rs.1,500 crore and the issue will be a combination of a fresh issue and offer for sale (OFS).

Apart from Ratan Tata, who has been an investor in the company, Bluestone Jewellery has also raised close to Rs.100 crore from private equity funds like Accel Partners, IVY Capital and others. In the proposed IPO, Bluestone Jewellery proposes to dilute between 10% and 12% stake in the company through the IPO route. The OFS part will not be EPS dilutive for the stock since it will only result in transfer of ownership.

Bluestone Jewellery owns the online marketplace Bluestone.com, which is an agnostic platform for the display and sale of high-end jewellery to customers. For the purpose of the IPO, the company has appointed ICICI Securities Ltd, IIFL Securities Ltd, Jefferies and JM Financial as investment bankers for the IPO. The proposed share sale is targeted to be launched in the second quarter of next fiscal year FY23, ending Sep-23.

One of the early backers of Bluestone Jewellery  is private equity investor Kalaari Capital. In fact, Kalaari Capital is expected to offload its entire holdings in Bluestone Jewellery through the offer for sale. Bluestone Jewellery  is targeting indicating valuations of Rs.12,000 crore to Rs.15,000 crore. The company currently has 2 manufacturing located in Mumbai, where many of its custom orders are manufactured for customers.

In terms of its marketing front-end, Bluestone Jewellery had opened its first store in Pacific Mall in Delhi in 2018. This was subsequently followed by the opening of 5 more stores across Chandigarh, Mumbai, and Hyderabad. Currently, Bluestone Jewellery houses more than 8,000 designs and even offers 30-day money-back guarantee. It also offers the added advantage of certified jewellery and lifetime exchange of the jewellery through any outlet.
Also Read:-