Union Budget 2022 - Live Updates & News
Live - On February 01, 2022
Nirmala Sitharaman, India's Finance Minister, will present the Union Budget 2022 on February 1, 2022, at 11 a.m. All eyes will be on Finance Minister Nirmala Sitharaman as the date for the Union Budget 2022-2023 approaches. FM will present her fourth budget on February 1st, following 2019, 2020, and 2021. This will make her the first woman finance minister to present four budgets in a row.
The Union Budget accounts for the government's finances for the fiscal year beginning April 1st and ending March 31st. According to Article 112 of the Indian Constitution, the Union Budget of a year, also known as the annual financial statement, is a statement of the government's estimated receipts and expenditures for that year.

The union budget is significant because it ensures effective resource allocation, changes tax slabs (though not always), keeps basic goods prices under control, and helps to reduce unemployment and poverty.
12:33 pm
Budget Speech ends.:
12:29 pm
New income slab under new tax regime:
The new income tax slabs
Upto Rs 3 lakh: NIL
Rs 3 lakh- Rs 6 lakh: 5%
Rs 6 lakh-Rs 9 lakh: 10%
Rs 9 lakh-Rs 12 lakh: 15%
Rs 12 lakh- Rs 15 lakh: 20%
Over Rs 15 lakh: 30%
12:26 pm
Investment limit of Senior Citizen Savings Scheme increased:
Senior Citizen Savings Scheme: Maximum investment limit increased from Rs 15 lakh to Rs 30 lakh.
12:23 pm
New scheme for women:
The maximum investment limit under 'Mahila Samman Saving Certificate' will be Rs 2 lakh. A partial withdrawal option will also be available.
 The interest rate has been fixed at 7.5 per cent per annum
12:21 pm
Tax Rebate::
Tax Rebate: Increase limit to 7 Lakh in new tax regime from 5 Lakh earlier
12:20 pm
Live Updates Union Budget 2023-24:
Indirect Tax proposals aim to promote exports, boost domestic manufacturing, enhance domestic value addition,encourage green energy and mobility.
A simplified tax structure reduces compliance burden and improves tax adminsitration.
Propose to reduce the basic customs duty rates on goods other than textile and agriculture from 21 to 13.
Expansion of the Government digital certificate depository Digilocker services for the fintech sector. 
This is a boost for fintech startups as so far the DPI only allows individuals to store and share their certificates, such as academic records, driving licence, PAN cards. 
12:19 pm
eCourt's project :
Phase 3 of the eCourt's project will be launched with an outlay of Rs 7,000 crore, for efficient administration of justice.
12:18 pm
Live Updates Union Budget 2023-24:
Govt to reduce customs duty on shrimp feed to promote exports: FM Sitharaman
Taxes on cigarettes hiked by 16 percent
Basic import duty on compounded rubber increased to 25 percent from 10 percent.
Basic customs duty hiked on articles made from gold bars
Customs duty on kitchen electric chimney increased to 15 percent from 7.5 percent.
Customs duty on parts of open cells of TV panels cut to 2.5 percent.
Govt proposes to reduce customs duty on import of certain inputs for mobile phone manufacturing
12:16 pm
States to be allowed 3.5% of GDP as fiscal deficit:
States to be allowed 3.5% of GDP as fiscal deficit
12:14 pm
100 labs for developing apps using 5G services:
100 labs for developing apps using 5G services will be set up in engineering institutions.
To realise new range of opportunities, business models & employment potential, labs will cover among others, apps like Smart Classrooms, Precision Farming, Intelligent Transports Systems & Healthcare.
12:13 pm
Unclaimed shares and dividends:
Integrated IT portal will be set up for reclaiming unclaimed shares and dividends.
12:13 pm
Total Receipts:
Total receipts or receipts other than borrowing is Rs 24.3 lakh crore of which net tax receipts are Rs 20.9 lakh crore.
The revised estimate of the total expenditure is Rs 41.9 lakh crore, of which the capital expenditure is about Rs 7.3 lakh crore
12:10 pm
Fiscal deficit target:
FM Sitharaman fixes fiscal deficit for 2023-24 at 5.9%
12:09 pm
Auto Sector:
Replacing old government vehicles will provide a fillip to the economy. 
It would translate into growing order books of auto companies, increased output and create jobs. 
12:02 pm
Good news for MSMEs:
Revamped Credit guarantee scheme for MSMEs will take effect from 1 April 2023 with infusion of Rs 9000 crore into the corpus.
 
12:01 pm
Pradhan Mantri Kaushal Vikas Yojana 4.0:
The government will launch Pradhan Mantri Kaushal Vikas Yojana 4.0
12:00 pm
New Skill India centres:
30 Skill India international centres will be set up across states, says FM
11:59 am
Live Updates Union Budget 2023-24:
PAN will be used for common identifier for all digital systems of specified government agencies
11:58 am
National Digital Library:
The government proposes to set up a national digital library for children and adolescents to make up for the learning loss during the pandemic.
11:57 am
Support for farmers:
Over the next 3 years, one crore farmers will get assistance to adopt natural farming. 10,000 bio input resource centres will be set up, says FM
 
11:53 am
Green Hydrogen Mission:
India is moving forward firmly to achieve the net zero target.
The recently launched national green hydrogen with an outlay of Rs 19,700 crore will facilitate the transition of the economy to low carbon intensity and reduce dependency on fossil fuel imports.
Our target is to reach an annual production of 5 MMT by 2030.
This budget provides for Rs 35,000 crore capital investment towards energy transition and net zero objective and energy security by the Ministry of petroleum and natural gas.
11:51 am
Lab grown diamonds:
To encourage production and sales of lab grown diamonds.
Government will provide R&D grant in lab grown diamond area as well as consider custom duty reduction on key raw material (lab grown seeds).
Lab grown diamonds have huge potential in both domestic and export markets. 
11:45 am
Infrastructure Projects :
50 additional airports, heliports, water aerodromes, and advanced landing zones to be revitalised.
100 critical transport infra projects for steel, ports, fertiliser, coal, foodgrain sectors have been identified with an investment of Rs75,000 crore including Rs 15,000 crore from private sources.
11:44 am
Focus on AI:
Three centres of excellence for artificial intelligence to enable 'Make AI for India' and 'Make AI work for India', says FM.
National Data Governance policy will be introduced which will enable access to anonymised data: FM
KYC process will be simplified
11:41 am
Railway Capex outlay :
Railways capex outlay of 2.40 lakh crore, highest ever; 9x of what was in 2013
11:37 am
Ease of doing business:
More than 39,000 compliances have been reduced and more than 3,400 legal provisions have been de-criminalised to improve ease of doing business.
11:36 am
Tribal Groups:
To improve social-economic condition of the Particularly Tribal Groups, PMPBTG Development mission will be launched, to saturate PBTG habitations with basic facilities. Rs 15,000 cr to be made available to implement scheme in next 3 years
11:34 am
Federal Lending:
50-year interest free loans will continue for states, announces Sitharaman in Budget speech.
11:33 am
Capital Expenditure up by 33%:
Capex: FM has proposed to increase capital expenditure by 33 percent to Rs 10 lakh crore, which would be 3.3 percent of the GDP.
11:30 am
PM Azaz Yojana:
The outlay for PM Azaz Yojana is being increased by 66% to over Rs 79,000 crore, says Sitharaman.
In next 3 years, government will employ 38,800 teachers and support staff for 740 Eklavya model schools supporting tribal students, says FM
11:30 am
Agri push:
The government has also initiated computerisation for 63,000 primary agricultural credit societies with an investment of Rs 2,516 crore.
 
11:27 am
Live Updates Union Budget 2023-24:
Govt to launch a Rs 2,200 crore Aatmanirbhar clean plan programme, says FM
Cash transfer of Rs 2.2 trn under PM-KISAN: FM
11:26 am
FII & Tourism:
The country offers immense attraction for domestic as well as foreign tourists. There is a large potential to be tapped in tourism. The sector holds huge opportunities for jobs and entrepreneurship for youth in particular, says Sitharaman
11:24 am
Covid vaccination:
9.6 crore LPG connections, 220 crore Covid vaccination for 102 crore people given, 47.8 crore JanDhan accounts opened, says Sitharaman
11:23 am
Seven priorities of the budget:
Inclusive development
Reaching the last mile
Infra & investment
Unleashing the potential
Green growth
Youth power
Financial sector
11:20 am
Live Updates Union Budget 2023-24:
We made significant progress in sustainable goals. Also achieved many milestones in Swachh Bharat, PM Suraksha Bima Yojana, Direct benefit transfer, and Jan Dhan accounts: FM Sitharaman
National Rural Livelihood Mission has achieved remarkable success by mobilising rural women into 1 lakh SHGs
Indian economy has become more formalised as witnessed by significant enhancement in digital payments
Per capita income has increased to Rs 1.97 lakh: FM Sitharaman
Indian economy has increased in size from being 10th to 5th largest in last nine years
11:17 am
Live Updates Union Budget 2023-24:
Continuing our commitment to food security, we're implementing from Jan. 1, 2023, a scheme to supply free food grain to all Antyodaya and priority households for one year under PM Garib Kalyan Ann Yojana," said Finance Minister Nirmala Sitharaman.
FM Nirmala Sitharaman says: Our vision for the Amrit Kaal includes technology-driven and knowledge-based economy, with strong public finances and a robust financial sector. To achieve this 'janbhagidari' through 'sabka saath, sabka prayaas' is essential. 
Economy has become a lot more formalised as reflected by doubling of EPFO membership, says FM.
11:15 am
Live Updates Union Budget 2023-24:
Promotion of tourism will be taken up on mission mode: FM
G-20 presidency gives India opportunity to strengthen role in global order, says FM
11:13 am
Live Updates Union Budget 2023-24:
We are taking on a people-centric agenda to take on global challenges, says FM.
Focus on three things: Economic agenda focuses on three things - facilitating ample opportunity for citizens, especially the youth, providing a strong impetus to growth and job creation and third stabilising the macro economy.
11:09 am
Live Updates Union Budget 2023-24:
Economy to grow at 7% in the current year, says FM Sitharaman.
11:07 am
Live Updates Union Budget 2023-24:
World recognised India as bright star in 75th year of Independence.
11:06 am
Live Updates Union Budget 2023-24:
During pandemic govt ensured no one would go hungry, says FM Sitharaman.
11:01 am
Live Updates Union Budget 2023-24:
Indian economy on the right track, says FM.
10:59 am
Live Updates Union Budget 2023-24:
Here it is. Nirmala Sitharaman to unveil Union Budget shortly.
10:38 am
Live Updates Union Budget 2023-24:
Indian markets made a jubilant start to the special session of the annual budget 2023-24, with the major benchmarks Sensex and Nifty placed well above their crucial psychological levels of 60,000 and 17,750 respectively.
 
10:32 am
Live Updates Union Budget 2023-24:
A Union Cabinet meeting will be held shortly. Following this, Finance Minister Nirmala Sitharaman will present the Union Budget.
12:37 pm
Live Updates Union Budget 2022-23:
The budget presentation ends. 
12:36 pm
Live Updates Union Budget 2022-23:
To phase out concessional import duty on capital goods, apply the moderate rate
To levy 7.5% customs duty on select capital goods
Customs duties on certain petroleum refining chemicals to be reduced
Duty on unpolished diamonds to be reduced to 5%
Income of AOPs to be capped at 15%
Long term capital gains surcharge on any asset capped at 15%
12:28 pm
Tax benefits for startups:
Existing tax benefits for startups, which were offered redemption of taxes for 3 consecutive years, to be extended by 1 more year.
12:26 pm
GST collection - highest since the inception of GST.:
Gross GST collection for January at Rs 1.41 lk cr, the highest since the inception of GST.
12:21 pm
Live Updates Union Budget 2022-23:
Propose to cap surcharge on the transfer of any long-term capital gains at 15%.
12:19 pm
Live Updates Union Budget 2022-23:
Gift of cryptocurrencies to be taxed at the receiver's end
12:18 pm
Live Updates Union Budget 2022-23:
1% TDS on payments made on transfer of digital assets
12:18 pm
Live Updates Union Budget 2022-23:
Tax deduction limit increased to 14% on employers contribution to NPS account of state govt employees.
12:17 pm
Live Updates Union Budget 2022-23:
Transfer of any virtual digital asset to be taxed at 30%
12:15 pm
Live Updates Union Budget 2022-23:
New provision to allow taxpayers to file an updated return.
Updated returns can be filed within 2 years from the end of the relevant assessment year.
12:13 pm
Live Updates Union Budget 2022-23:
FY22 fiscal deficit pegged at 6.9% of GDP
12:08 pm
Fiscal budget set at 6.4% for FY23:
FY23 total expenditure seen at Rs 39.45 lakh crore.
Total Receipts other than borrowing seen at Rs 22.84 lakh crore.
12:04 pm
Digital rupee to be launched by RBI in 2023:
Digital rupee, using blockchain, to be launched by RBI in 2023
 
12:02 pm
Live Updates Union Budget 2022-23:
Capital expenditure is being increased to Rs 7.5 lakh crore.
FY23 Capex seen at 2.9% of GDP
FY23 effective Capex seen at Rs 10.7 lakh crore
12:01 pm
Sovereign green bonds :
India to launch sovereign green bonds
Funds will be used for projects that will help reduce the carbon intensity of the economy.
Sovereign green bonds will be part of the government's borrowing programme in FY23.
Proceeds to be deployed in public sector projects.
11:56 am
Live Updates Union Budget 2022-23:
To improve connectivity, National Ropeways Development Programme will be taken up in PPP
Contracts for laying optical fibre in villages to be awarded under BharatNet project under PPP in 2022-23
 
11:54 am
Defence sector:
Defense R&D will be opened up for industry, startups, and academia with 25% of the defense R&D budget.
Private industry will be encouraged to take up the design and development of military platforms and equipment in collaboration with DRDO and other organizations through the SPV model.
68% of the capital procurement budget in defence will be earmarked for the domestic industry in 2022-23
11:52 am
Push for Electric Vehicles:
A battery-swapping policy to be brought out with interoperability standards to boost the EV ecosystem.
11:51 am
Live Updates Union Budget 2022-23:
200,000 Anganwadis to be upgraded for improving child health. Rs 1,500 crore allocated for the development of the Northeast in FY23.
Rs 60,000 crore allocated for tap water supply to 38 million households.
 
11:50 am
Live Updates Union Budget 2022-23:
Sitharaman said that the required spectrum auction will be conducted in 2022 for the rollout of 5G mobile services by private telecom providers.
Scheme for design-led manufacturing to be launched for 5G ecosystem as part of PLI scheme to enable affordable broadband and mobile communication in rural and remote areas.
11:48 am
Live Updates Union Budget 2022-23:
Skilling programs will be reoriented. For skilling, upskilling & reskilling of our youth, Digital DESH e-portal will be launched.
'One Class One TV Channel' will be increased from 12 to 200 TV Channels to provide supplementary education in regional languages for classes 1-12.
A digital university will be developed to provide access to students for world-class quality education with ISTE Standards.
 
11:47 am
Live Updates Union Budget 2022-23:
1.5 lakh post offices to connect to core banking. E-Passports with digital chips in 2022-23.
11:44 am
PM Awas Yojana:
Rs 48, 000 crores is allotted for PM Awas Yojana
In 2022-23, 80 lakh houses will be completed for identified beneficiaries of PM Awas Yojana; 60,000 houses will be identified as beneficiaries for PM Awas Yojana in rural & urban areas.
60,000 crore allocated for providing access to tap water to 3.8 crore households
In 2022-23, 80 lakh households will be identified for the affordable housing scheme
11:38 am
Open platform for the National Digital Health Ecosystem:
An open platform for the National Digital Health Ecosystem will be rolled out.
t will consist of digital registries of health providers and health facilities, unique health identity, and universal access to health facilities.
11:36 am
Live Updates Union Budget 2022-23:
ECLGS extended to March 2023.
11:33 am
Live Updates Union Budget 2022-23:
Chemical-free & organic farming to be promoted. Drones to be deployed for agriculture monitoring. 
Procurement of wheat in Rabi season 2021-22 and the estimated procurement of paddy in Kharif season 2021-22 will cover 1208 lakh metric tonnes of wheat & paddy from 163 lakh farmers. 
2.37 lakh cr for Agri procurement.
11:30 am
Live Updates Union Budget 2022-23:
Plan to promote oilseed cultivation to reduce import dependency. Ken-Betwa river link project to be taken at cost of Rs 44,000 cr to benefit 900,000 farmers.
11:27 am
Live Updates Union Budget 2022-23:
Railways will develop efficient logistics for small farmers & enterprises.
FM outlines a vision for railways in 2022- 2000 km of the network to be brought under KAVACH.
400 new Vande Bharat Trains. 100 new cargo terminals. 
11:24 am
PM Gati Shakti Infrastructure:
FM Nirmala Sitharaman: Modern Infra to be the cornerstone of the plan, PM Gati Shakti Infrastructure Projects to include 7 engines of growth to drive Gati Shakti.
11:21 am
Make in India to create 6 million jobs:
Production Linked Incentive (PLI) Scheme for achieving Aatma Nirbhar Bharat has received an excellent response, with potential to create 60 lakh new jobs and additional production of 30 lakh crore during next years. 
 
11:19 am
Budget has steps to boost transport and logistics:
This Union Budget seeks to lay the foundation & give a blueprint of the economy over 'Amrit Kal' of next 25 years - from India at 75 to India at 100. National Highway network will be expanded by 25,000 km in 2022-23.
11:05 am
Live Updates Union Budget 2022-23:
India's FY22 to see GDP growth of 9.2%, we are now in a strong position to withstand challenges.
 
10:29 am
Stay Tuned for Live Union Budget 2022 Updates!:
Stay Tuned for Live Union Budget 2022 Updates!
Union Budget 2022 Announcement in Detail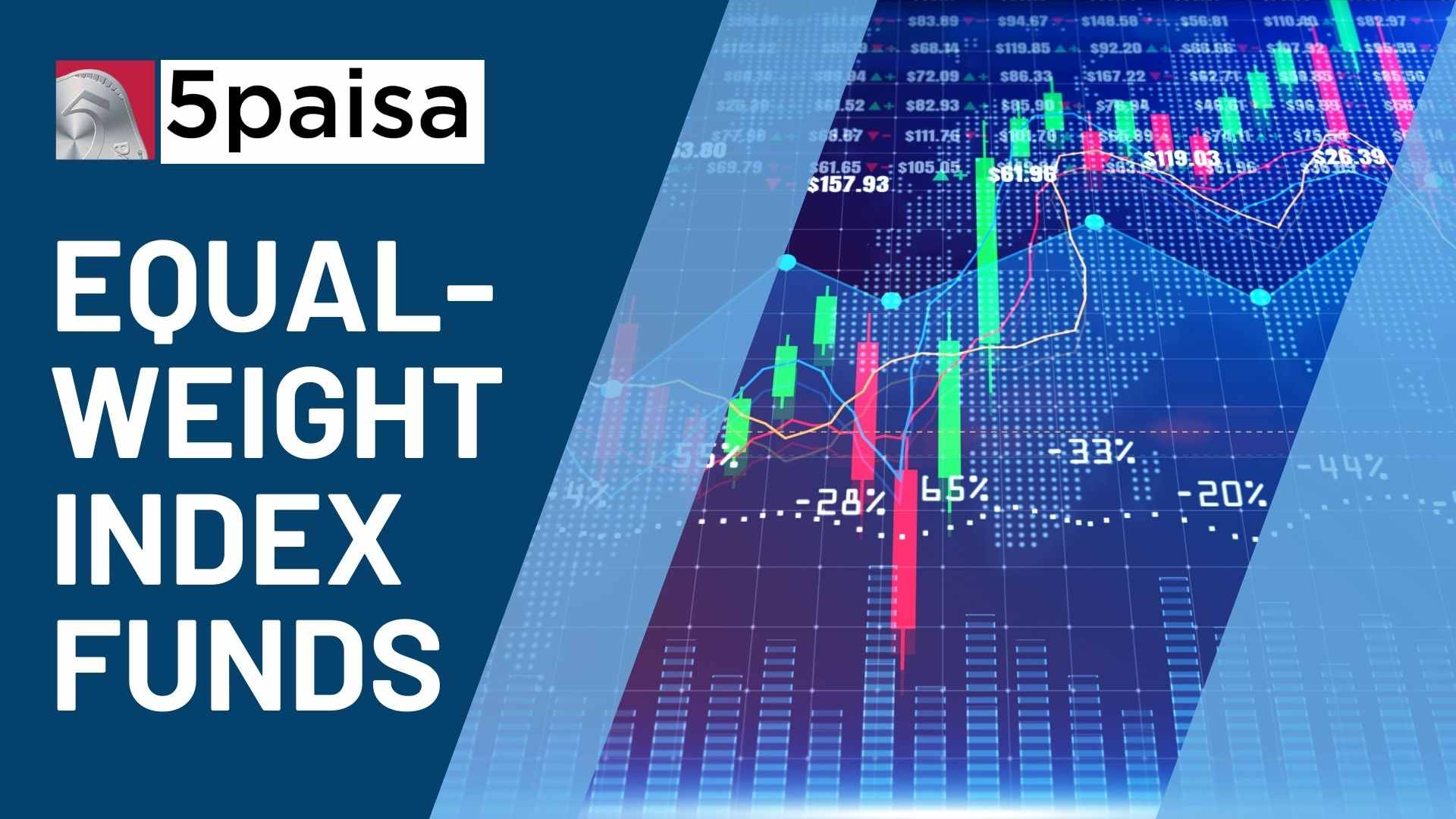 05:06 pm
Introduction
Equal-weight index funds treat every company in the index equally, in contrast to traditional market cap-weighted index funds that give larger businesses more weight.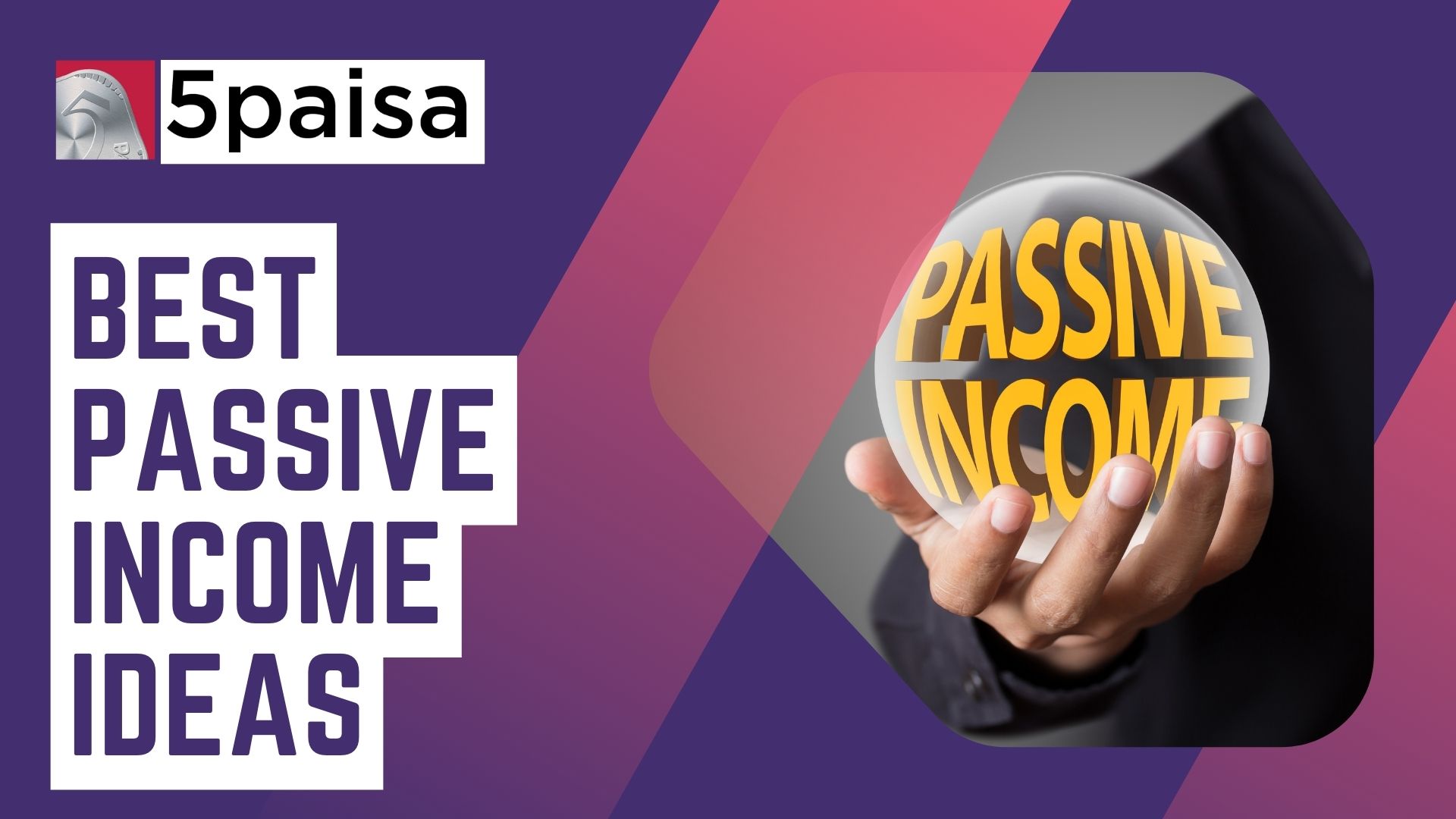 04:08 pm
Passive income ideas
Passive income ideas have become increasingly popular as more people seek ways to diversify their income and build financial security.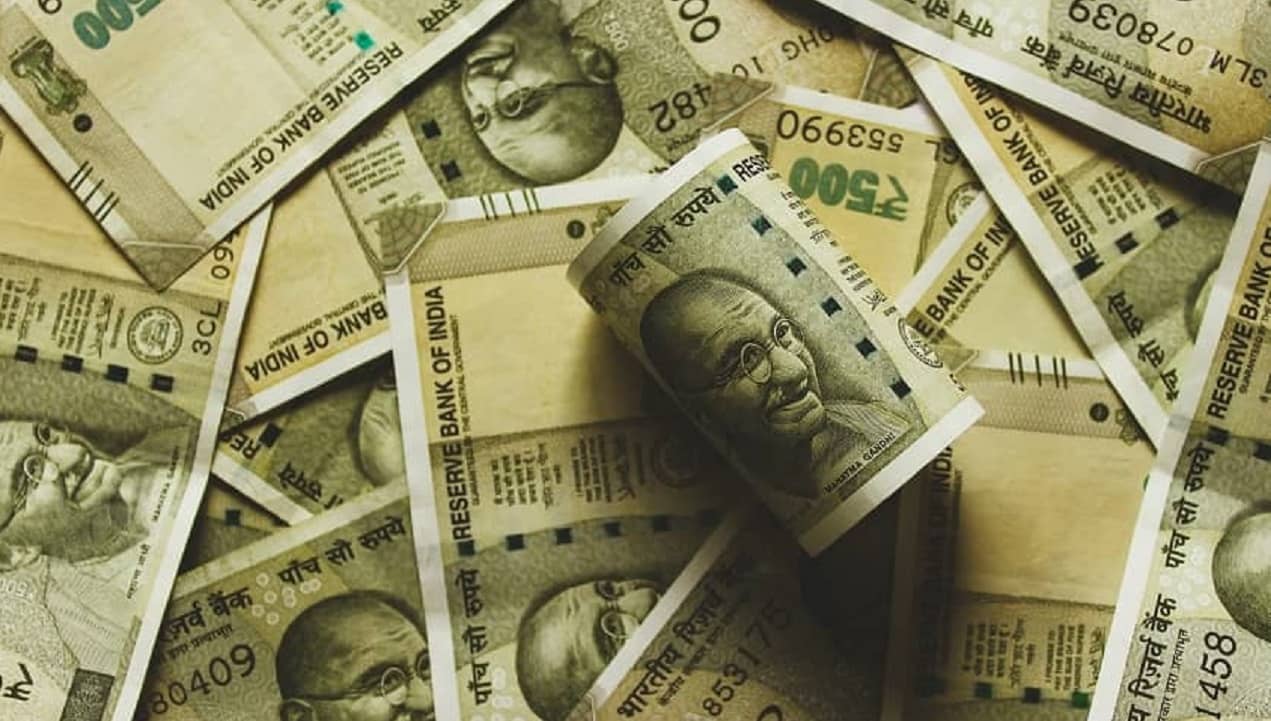 11:40 am
The government is unlikely to set a target to complete any new disinvestment transaction, including sale of any public-sector bank, next fiscal year as it will focus on concluding a few deals where the process
Let This Budget Be Lucky For Your Investment Plans!!
Frequently Asked Questions