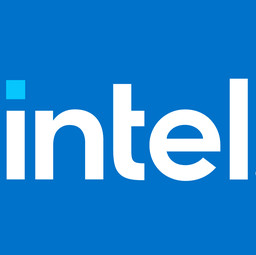 Intel Corp.
1553409
As on 09 Dec 2023 03:00 AM
Symbol: INTC
Exchange: XNAS
Intel Corp. Performance
Open Price $41.84
Previous Close $42.15
Volume 34804144
Intel Corp. Share Price
Intel Corp. Technicals
EMA & SMA
Current Price
Bullish Moving Average
___

15
Bearish Moving Average
___

1
Start Investing in US Stocks
Intel Corp. Resistance and Support
PIVOT
Resistance
First Resistance
$43.17
Second Resistance
$43.64
Third Resistance
$44.32
| | |
| --- | --- |
| RSI | 57.28 |
| MFI | 44.38 |
| MACD Single Line | 1.14 |
| MACD | 1.56 |
Support
First Support

$42.02

Second Support
$41.34
Third Support
$40.87
Know more about Intel Corp.
Intel Corporation is a renowned American technology company that sits in the pioneer position of the semiconductor industry. The company has gained recognition for its microprocessors, which consist of a wide range of personal computers as well as data center servers from all around the world. There has been a significant development in chip technology because of Intel Corporation's commitment to innovation.
Not only that, Intel Corporation has been boasting a robust financial result, maintaining a solid market capitalization. One of the reasons that Intel Corp has been seeing such great results is the Intel Corp stock price, and they are quickly able to adapt to new industry trends effectively, displaying great results.
Frequently Asked Questions
What is the Intel Corp. share price in India today?
Intel Corp. share price is $42.7 as on 08 Dec 2023 09:30
What is the 52-Weeks High and Low Range of Intel Corp.
As on 08 Dec 2023 09:30, the 52-week high range for Intel Corp. share is $45.34, while the low range is $24.73 for Intel Corp..
What are the historical returns of Intel Corp.
The historical returns if you invest in Intel Corp. shares will be $42.7.
How can I purchase Intel Corp. shares in India?
5paisa has collaborated with Vested to give its customers Zero Commission investing in US markets. Simply follow the steps given on this link.
Can fractional shares of Intel Corp. shares be purchased?
Yes, with 5paisa you can purchase Intel Corp. fractional shares or any other US company shares.
What are the documents required to start investing in Intel Corp. stocks?
To invest in Intel Corp. INTC you will need an image of your PAN card, and proof of address (Aadhar card or latest bank statement). The whole process is paperless and can be completed in minutes.