5 Tips to Manage Stock Market Trading After Changes in Stop Loss Orders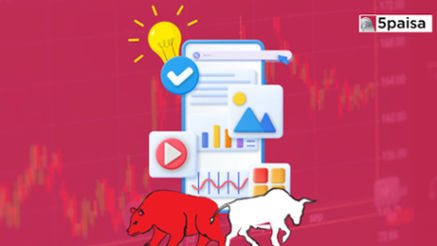 ---

In a recent development, the Bombay Stock Exchange (BSE) has decided to discontinue Stop Loss Market (SL-M) orders, effective from October 9. This decision comes in the wake of a freak trade incident that caused significant concerns within the trading community. SL-M orders are a type of order that automatically sells or buys a security at the market price when the trigger price is reached. 
The move aims to prevent erroneous order placements arising from manual or algorithmic trades, ultimately benefiting small and retail traders. As the market adapts to this change, it's crucial for traders to adjust their strategies accordingly. In this blog post, we'll discuss five essential tips for managing stock market trading in the aftermath of these changes in Stop Loss Orders.
1. Understand the New Landscape: 
a) With SL-M orders being discontinued, it's essential for traders to understand the new trading landscape. 
b) Familiarize yourself with the alternative order types available, such as Stop Loss Limit (SL-L) orders, which allow you to specify a price range for executing your trade. This understanding will help you make informed decisions and adapt to the changing market conditions.
2. Diversify Your Trading Strategies: 
a) Diversification is a key principle in successful trading. Now more than ever, consider diversifying your trading strategies to mitigate risks. 
b) Explore different asset classes, trading instruments, and timeframes. This diversification can help you spread risk and reduce the impact of any unexpected market fluctuations.
3. Stay Informed and Plan Ahead:
a) As the market adjusts to these changes, staying informed is crucial. Keep a close eye on market news, regulatory updates, and any announcements from the exchanges. 
b) Additionally, plan your trades carefully by setting clear entry and exit points. Utilize tools like technical and fundamental analysis to make informed decisions and minimize the reliance on automatic orders.
4. Implement Risk Management:
a) Effective risk management is essential in stock market trading. With the discontinuation of SL-M orders, traders should be even more vigilant about managing their risk exposure. 
b) Set stop-loss levels using SL-L orders or other risk management techniques to protect your capital. Additionally, consider using position sizing strategies to ensure you don't overcommit to any single trade.
5. Continuous Learning and Adaptation:
a) The financial markets are dynamic, and trading strategies need to evolve accordingly. Embrace a mind-set of continuous learning and adaptation. 
b) Stay open to adjusting your trading strategies based on market conditions and feedback from your own experiences. Attend webinars, read books, and follow reputable financial blogs to enhance your knowledge and trading skills.
Conclusion
The BSE's decision to discontinue Stop Loss Market (SL-M) orders represents a significant change in the trading landscape. However, by understanding the new environment, diversifying your strategies, staying informed, implementing robust risk management, and fostering a mind-set of continuous learning and adaptation, you can navigate these changes effectively. 
Trading in the stock market always involves risks, but with the right approach, you can enhance your chances of success and protect your investments in the evolving financial ecosystem.
Start Investing in 5 mins*
Rs. 20 Flat Per Order | 0% Brokerage
Disclaimer
Investment/Trading in securities Market is subject to market risk, past performance is not a guarantee of future performance. The risk of loss in trading and investment in Securities markets including Equites and Derivatives can be substantial.
Open Free Demat Account
Mobile No. belongs to
By proceeding, you agree to the T&C.