Best Green Hydrogen Stocks in India 2023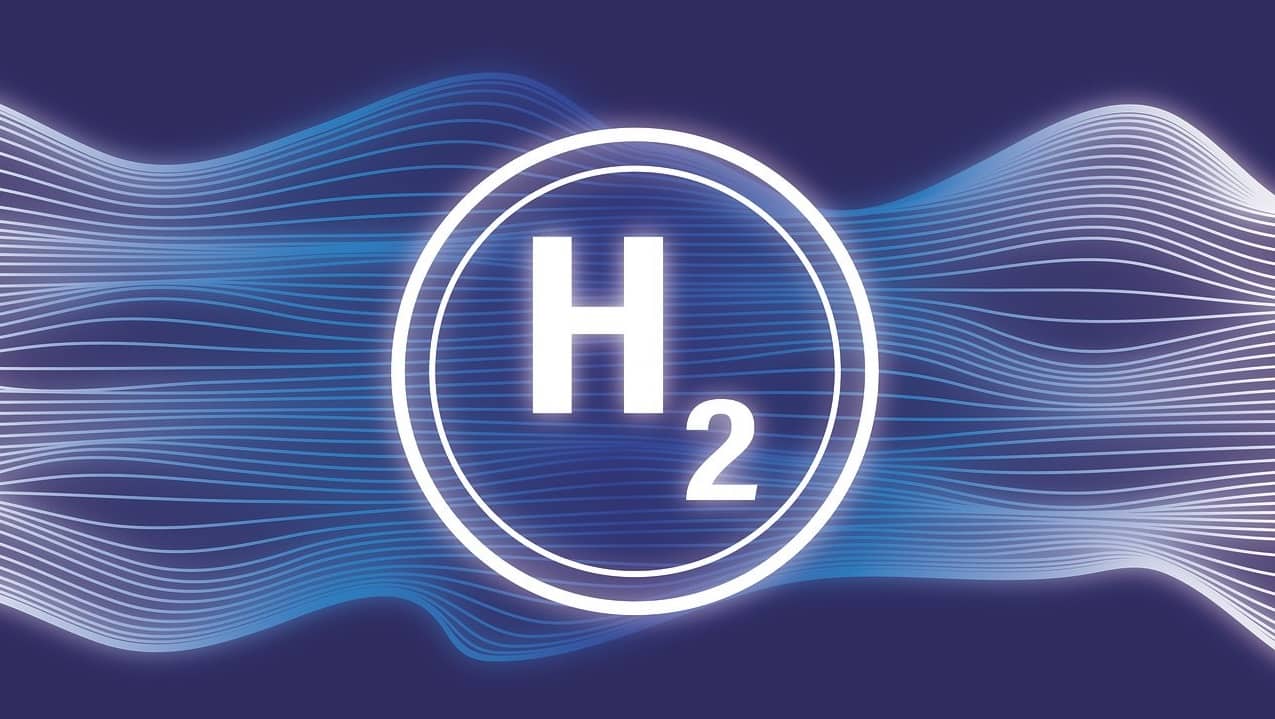 ---

With the growing need for alternative sources of energy for a more sustainable living, green hydrogen is fast emerging as a popular source of renewable energy that has attracted the attention of many global companies.  
Green hydrogen is hydrogen produced using low-carbon power sources or renewable energy. When compared to grey hydrogen, which is made by steam-reforming natural gas and accounts for the majority of the hydrogen market, green hydrogen has significantly lower carbon emissions. Currently, less than 0.1% of all hydrogen produced is green hydrogen, which is produced through the electrolysis of water.
Green hydrogen is seen as a critical source of energy that can be used to decarbonize mega industries such as the manufacturing of steel and cement, which are not easy to electrify. Given its large potential, apart from traditional power producers, many heavy engineering and manufacturing companies are also exploring green hydrogen as a viable source of energy.
Potential for Green Hydrogen in India
India has set goals to achieve energy independence by 2047 and net zero by 2070. India's Energy Transition is focused on maximising the use of renewable energy across all economic sectors in order to meet this goal. Green hydrogen is seen as a top enabler of India's transition towards cleaner fuels. In addition to replacing fossil fuels in industry and providing clean transportation, green hydrogen can also be used for decentralised power generation, aviation, and maritime transportation.
In 2022, India established the National Green Hydrogen Mission which aims to develop green hydrogen production capacity of at least 5 MMT (Million Metric Tonne) per annum with an associated renewable energy capacity addition of about 125 GW in the country.
Through the mission, it hopes to attract investment of around 8 trillion rupees in capital and generate employment of over 600,000 by 2030.
Therefore, it is no surprise that India's top companies engaged in the energy and manufacturing sectors are trying to tap into the huge potential that green hydrogen holds as an alternative source of fuel. One such example is a term sheet signed in April 2022 by Indian Oil Corporation Ltd., Larsen & Toubro, and ReNew Power for the formation of a joint venture company to develop the green hydrogen sector in India.
Best Green Hydrogen Stocks in India
1) Reliance Industries
India's largest conglomerate with huge interests in oil and gas and manufacturing is adopting the transition to renewable energy in a big way. In August 2022, Reliance Industries Chairman Mukesh Ambani said the company is aiming to transition to green hydrogen production, from grey now, by 2025. The company aims to reduce the production cost of green hydrogen to under $1/kg by the end of this decade.
To achieve its net zero emissions target by 2035, Reliance has earmarked an investment of $10 billion to develop a comprehensive ecosystem for new energy and materials. The company is setting up its Dhirubhai Ambani Green energy Giga complex, which would be situated on 5,000 acres of land close to Jamnagar.
2) Oil & Natural Gas Corporation (ONGC)
In 2022, state-owned oil and gas exploration company ONGC entered into a memorandum of understanding with Greenko Group, to jointly pursue opportunities in renewable energy, green hydrogen, green ammonia, and other derivatives of green hydrogen.
The company aims that the activities planned under the MoU will help India reach its goal of producing 5 million tonnes of green hydrogen annually by 2030.
3) NTPC Ltd
State-owned NTPC is the leading energy provider in India with 69 GW of installed capacity and a diverse fuel mix. NTPC is implementing many green hydrogen pilot projects as part of its goal to reach 60 GW of renewable energy capacity by 2032.
In early January, NTPC commissioned India's first green hydrogen blending project in collaboration with Gujarat Gas Ltd (GGL). The green hydrogen blending has been started in the piped natural gas (PNG) network of NTPC Kawas township, Surat.
4) Indian Oil Corporation
India's largest oil refining company, Indian Oil, plans to set up green hydrogen plants at all its refineries to achieve net-zero emissions from its operations by 2046.
The state-owned company also plans to set up a 7,000 tonnes per annum green hydrogen producing facility at its Panipat oil refinery at a cost of Rs 2,000 crore by 2025.
5) GAIL (India) Ltd
State-owned GAIL is also building a proton exchange membrane (PEM) electrolyzer at Guna in Madhya Pradesh to produce green hydrogen by the end of 2023, in a bid to supplement its natural gas business with carbon-free fuel.
In 2022, the natural gas transportation and marketing firm awarded the contract to set up the PEM-based project that will produce 4.3 tonnes of green hydrogen per day, which will be mixed in natural gas for supply to industries.
6) Larsen & Toubro
As part of its environmental, social, and governance (ESG) commitments, L&T is planning to achieve water neutrality by 2035 and carbon neutrality by 2040, making green hydrogen an integral part of its clean fuel adoption policy.
In August 2022, the company commissioned its first green hydrogen plant at its AM Naik Heavy Engineering Complex in Hazira, Gujarat. 
In February 2022, the company also has signed a memorandum of understanding (MoU) with Norway-based H2Carrier (H2C) to develop floating green ammonia projects for industrial-scale applications.
7) Bharat Petroleum Corporation
The public-sector oil refiner is setting up a 20-megawatt electrolyser for a green hydrogen unit in Madhya Pradesh, India. The company will be using the entire capacity to replace a part of the company's captive requirements, currently met through grey hydrogen sources.
8) Jindal Stainless Ltd
Jindal Stainless Ltd, the country's largest stainless steel player in August 2022, partnered with renewables developer Hygenco India Private Limited to set up a green hydrogen plant in Haryana, India.
The solar-powered plant will house an alkaline electrolyser that has potential to produce up to 250 tonnes per year but is targeting initial production of 75 tonnes per year.
Conclusion
As India aims to achieve energy independence by 2047, green hydrogen is regarded as a key facilitator of India's shift to cleaner fuels. Therefore, it is receiving a great push both from the government and the private sector.
While green hydrogen is seen as a critical part of the revolution for greater adoption of renewable sources of energy from conventional ones, there are a number of factors that one must keep in mind before investing in green hydrogen stocks.
Green hydrogen is receiving significant investment, however, at present, it is unprofitable as it must be created using other renewable energy sources.
The adoption of green hydrogen is still in the nascent stages, therefore profits from this technology will only be visible in the long term. With the possibility of a change in government policies or unforeseen geopolitical changes, these stocks may also see fluctuations.
Frequently Asked Questions
What are the names of major green hydrogen producers in India?
Reliance Industries
Oil & Natural Gas Corporation (ONGC)
NTPC Ltd
Indian Oil Corporation
GAIL (India)
Larsen & Toubro
Bharat Petroleum Corporation
Jindal Stainless
Greenko Group
What is the expected demand of green hydrogen in India?
India's hydrogen demand is anticipated to rise by over four times to 28 million tonnes by 2050.
What is green hydrogen used for?
Green hydrogen is used in production of ammonia, methanol, hydrogen fuel cell for transportation and power.
Start Investing in 5 mins*
Rs. 20 Flat Per Order | 0% Brokerage
Open Free Demat Account
Mobile No. belongs to
By proceeding, you agree to the T&C.