Best Mutual Funds to invest in as Assets Under Management reach record high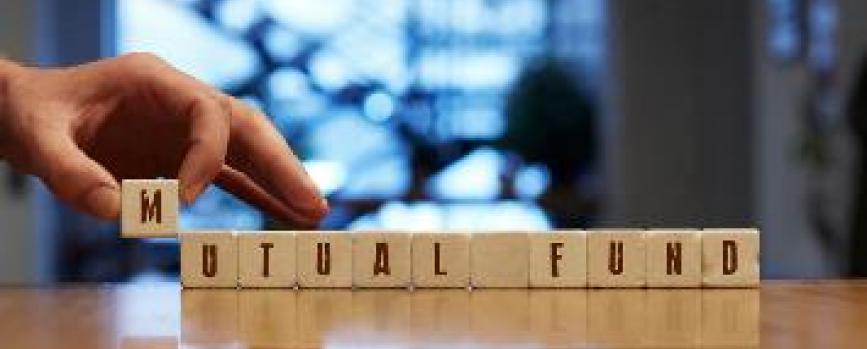 The Mutual Fund industry has witnessed a steady surge in investment in the recent past, especially among retail investors. According to the data published by the Association of Mutual Funds in India, the Average Assets Under Management (AAUM) of the Indian Mutual Fund industry for the month of March 2017 stood at Rs 18.58 lakh crore. For an investor, it has become increasingly important to know about different MF options available and the respective returns.
Within a 10 year period, the AUM of the Indian MF Industry has grown from Rs 3.26 lakh crore as on March 31, 2007 to Rs 17.55 lakh crore as on March 31, 2017. Perhaps one of the highlights of this trend is that there has been a consistent increase in the number of folios under equity and the ELSS schemes. Data showed that the total number of accounts, or folios as per Mutual Fund parlance, as on March 31, 2017 stood at 5.54 crore, while the number of folios under equity, ELSS and balanced schemes, wherein the maximum investment is from retail segment, stood at Rs 4.44 crore.
Today, an average Indian investor is more aware about Mutual Fund investments and wants to create wealth in a systematic and planned manner. Indian Mutual Funds have currently about 1.35 crore SIP accounts through which investors regularly invest in Indian Mutual Fund schemes. AMFI data shows that the MF industry added about 6.26 lakh SIP accounts each month on an average during the current financial year, with an average SIP size of about Rs 3,200 per SIP account.
Given the heightened interest of an average investor and the plethora of investment opportunities available today, here is a list of funds across different segments, including Balanced Funds, Large-cap and mid-cap and multi-cap funds, and debt funds, besides others.
Balanced Funds
| | | | | | | |
| --- | --- | --- | --- | --- | --- | --- |
| Scheme Name | Corpus (Rs cr) | 6 M (%) | 1 Y (%) | 3 Y (%) | 5 Y (%) | Expense Ratio (%) |
| HDFC Prudence Fund(G) | 19,959 | 11.8 | 30.1 | 19.7 | 17.1 | 2.27 |
| ICICI Pru Balanced Fund(G) | 9,147 | 9.4 | 25.4 | 19.6 | 18.8 | 2.09 |
| Birla SL Balanced '95 Fund(G) | 7,419 | 8.3 | 23.2 | 20.3 | 18.2 | 2.29 |
Large Cap
| | | | | | | |
| --- | --- | --- | --- | --- | --- | --- |
| Scheme Name | Corpus (Rs cr) | 6 M (%) | 1 Y (%) | 3 Y (%) | 5 Y (%) | Expense Ratio (%) |
| SBI BlueChip Fund-Reg(G) | 12,586 | 8.1 | 20.3 | 21.4 | 20.3 | 2.11 |
| Birla SL Top 100 Fund(G) | 2,663 | 10.8 | 26 | 19.2 | 19.2 | 2.29 |
| IIFL India Growth Fund-Reg(G) | 362 | 6.4 | 28.7 | 0 | 0 | 1.95 |
Multi-cap
| | | | | | | |
| --- | --- | --- | --- | --- | --- | --- |
| Scheme Name | Corpus (Rs cr) | 6 M (%) | 1 Y (%) | 3 Y (%) | 5 Y (%) | Expense Ratio (%) |
| Reliance Growth Fund(G) | 6,091 | 11.6 | 33.9 | 23.5 | 18.6 | 2.00 |
| Birla SL Equity Fund(G) | 4,801 | 9.2 | 33.9 | 24.7 | 22.6 | 2.20 |
| Franklin India Prima Plus Fund(G) | 10,703 | 9.6 | 20.8 | 22.1 | 19.7 | 2.32 |
| DSPBR Small & Mid Cap Fund-Reg(G) | 3,405 | 15.6 | 43.5 | 33 | 25 | 2.54 |
| Reliance Mid & Small Cap Fund(G) | 2,758 | 10.7 | 34.9 | 28.6 | 24.2 | 2.06 |
Mid-cap
| | | | | | | |
| --- | --- | --- | --- | --- | --- | --- |
| Scheme Name | Corpus (Rs Cr) | 6 M (%) | 1 Y (%) | 3 Y (%) | 5 Y (%) | Expense Ratio (%) |
| UTI Mid Cap Fund(G) | 3,828 | 9.1 | 26.9 | 29.6 | 26.8 | 2.34 |
| SBI Magnum MidCap Fund-Reg(G) | 3,583 | 7.2 | 23.7 | 29.9 | 28.8 | 2.04 |
| Franklin India Prima Fund(G) | 5,389 | 13.8 | 33.3 | 30.5 | 27.6 | 2.36 |
| HDFC Mid-Cap Opportunities Fund(G) | 15,734 | 14.9 | 39 | 30 | 26.1 | 2.22 |
Small-cap
| | | | | | | |
| --- | --- | --- | --- | --- | --- | --- |
| Scheme Name | Corpus (Rs Cr) | 6 M (%) | 1 Y (%) | 3 Y (%) | 5 Y (%) | Expense Ratio (%) |
| Franklin India Smaller Cos Fund(G) | 5,238 | 11.9 | 33.1 | 33.2 | 31.7 | 2.38 |
| Reliance Small Cap Fund(G) | 3,344 | 20.2 | 46.3 | 39.3 | 32.7 |   |
Open Demat Account

Enter First Name & Last Name
Start investing in just
5 minsFree Demat account,
No conditions apply
0%* Brokerage
Flat ₹20 per order
Open FREE Demat Account in 5 minutes

Mobile Number
There is some issue, try later