Best Penny Stocks Below Rs 2 in India in 2023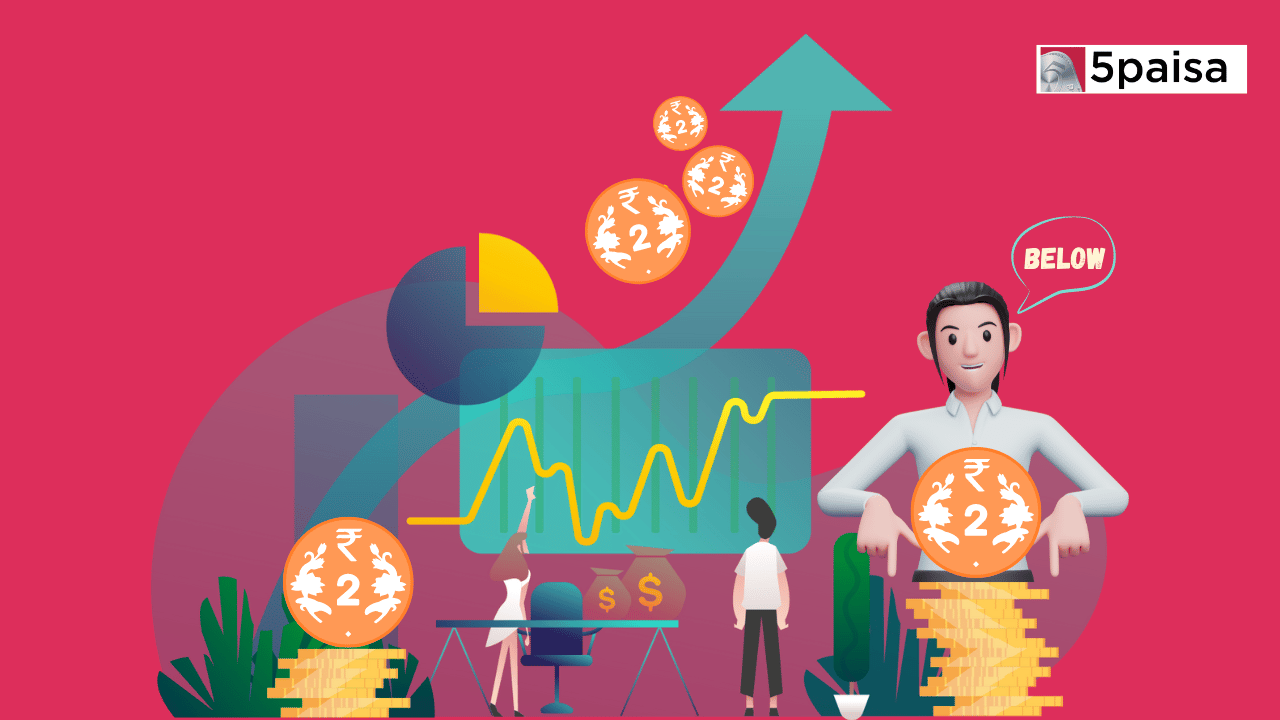 ---

Penny stocks below Rs 2 make up for around 4.3% of total stocks available to trade on the Bombay Stock Exchange. This means one in every 23 companies is trading as a penny stock with a very low share price. This set of companies can become an important part of daily trading strategies, albeit as a riskier side of portfolio construct.
What are Penny Stocks Below Rs 2?
These are stocks whose market price is less than Rs 2 apiece, irrespective of the face value. All such stocks are part of the small and micro-cap category with GTL Infra being the most valued at around Rs 975 crore ($120 million).
Indeed, all other stocks in this basket have a market capitalisation of less than $50 million. That said, some of these stocks represent companies that were much larger in the past but are now in this basket because of huge debt on the balance sheet, governance issues and other such issues.
Top Ten Penny Stocks Below Rs 2
We filtered the larger set of 177 stocks trading below Rs 2 to pick some of the best names to look at while trading them. The list of ten such companies include those that clocked a net profit in the previous quarter, with low price to book value and high volumes. These companies include Alstone Textiles, Earum Pharmaceuticals, Shree Ganesh Biotech, Indian Infotech & Software, and GG Engineering.
Overview of Best Penny Stocks Below Rs 2
Alstone Textiles: The company is engaged in supplying and trading of textiles. It has been looking to expand its activities ranging from third-party product distributions (lowest balance sheet risk) to originating unsecured personal loans, corporate loans (highest balance sheet risk).
Earum Pharmaceuticals: It is engaged in marketing, trading and distribution of a wide range of pharmaceutical formulation products such as antibiotic drugs, anti-malarial drugs, anti-allergic and anti-cold drugs, analgesic/ anti-pyretic and anti-inflammatory drugs, dermatology products, cerebral activator drugs, neurological drugs, gastro intestinal drugs, steroids, gynaecology drugs, calcium, multivitamins, anti-oxidants and injections. Around 120 products are marketed under its own brand name, the manufacturing of which is outsourced to third parties. Apart from pharmaceutical formulation products, it also deals in trading of active pharmaceutical ingredients (APIs).
Shree Ganesh Biotech: The Kolkata-based company is mainly into the business of production, processing and marketing of high-quality hybrid seeds for different crops like corn, sunflower, cotton, paddy, grain sorghum, etc. It has an extensive marketing network with in West Bengal and recently entered other states such as Odisha and Bihar.
Indian Infotech & Software: The company was incorporated in 2011 as a partnership firm, backed up with a well-qualified and experienced team in the field of human resource management system, office automation products, pharmaceutical clean room products and door interlock system. It offers specialization in providing solutions for attendance recording system, access control, visitor monitoring systems and visitor management system.
GG Engineering: The company's products are used for diverse applications in various industries like infrastructure, construction, mega projects, modern buildings, high-rise residential and commercial projects, and engineering set-ups among others. The scrip hit its all-time-high in mid-2021 and has lost over 90% of its value since then but could be showing signs of some trend reversal on the chart.
Visagar Financial Services: The company will complete 30 years of existence in 2024. It was previously known as Inca Finlease and was renamed in 2011. It is an NBFC registered with the RBI and has been primarily engaged in the business of investing in securities of listed and unlisted companies. The investment portfolio of the company is diversified across various sectors such as financial services, education, and real estate, among others.
Panafic Industrials: Incorporated in 1985, the firm supports industrial enterprises by way of making loans and advances, especially private companies in India. The company also finances corporations and other individuals by way of loans or advances or subscribing to capital.
NCL Research & Financial Services: It is a non-deposit taking Non-Banking Financial Company (NBFC) registered with the RBI and is involved in providing financial services to micro, small and medium enterprises (MSMEs), besides corporate and non-corporate sector. It offers both secured and unsecured loans based on the risk profiles of the clients.
Inventure Growth & Securities: Incorporated in June 1995, lnventure is into brokerage and wealth management. As on 31 March 2022, Inventure had grown its database of demat account holders to about 54,000. Of these, the active client database was around 14,000. The Mumbai-based firm is operating in different segments such as cash and derivatives trading, currency futures and is also a registered depository participant with Central Depository Service (India) Ltd (CDSL).
Empower India: The Mumbai-based company offers IT services in the digital ecosystem. It has three verticals with one catering to Bollywood, one aimed at e-commerce and another under its Business Intelligence App (Empower Biz) that lets one store and share business cards on the phone.
Performance of Penny Stocks Below Rs 2
Factors to Consider Before Investing in Penny Stocks Below Rs 2
Investing in stocks that are priced less than Rs 2 is meant for people with higher risk tolerance and the ability and time to keep checking the tuning their portfolio in the short term.
There are many aspects that one needs to factor in while dabbling in this space but the most critical thing is capacity to tide over losses and not get emotional about it while using it as a learning experience.
Another important thing is one should always pick stocks with high trading volume as it would provide the necessary exit window in the future. While it is not imperative to do deep fundamental analysis of such stocks but some general hygiene needs to be kept in mind with the management credibility and business model.
Benefits of Investing in Penny Stocks Below Rs 2
The main advantage of investing in penny stocks below Rs 2 comes from short term gains where even small movements in the share price could result in wealth creation. If one sticks to a strategy of betting on high volume traded stocks with low price, there is a good possibility of profiting from such a move.
The profit can be generated from day trading as well as investments that are done with a few days holding period. One can expect to make quick profits in percentage terms by betting on penny stocks under Rs 2.
How to invest in Penny Stocks Below Rs 2
Investing in penny stocks under Rs 2 is a risky activity and one must have the right appetite to indulge in it. One should do basic due diligence on the company and its management and read up on how the stock has been performing on the charts and then pick those scrips that have a high daily volume as that would be important to exit with a profit.
Start Investing in 5 mins*
Rs. 20 Flat Per Order | 0% Brokerage
Open Free Demat Account
Mobile No. belongs to
By proceeding, you agree to the T&C.