Check out the top 10 most expensive stocks in the world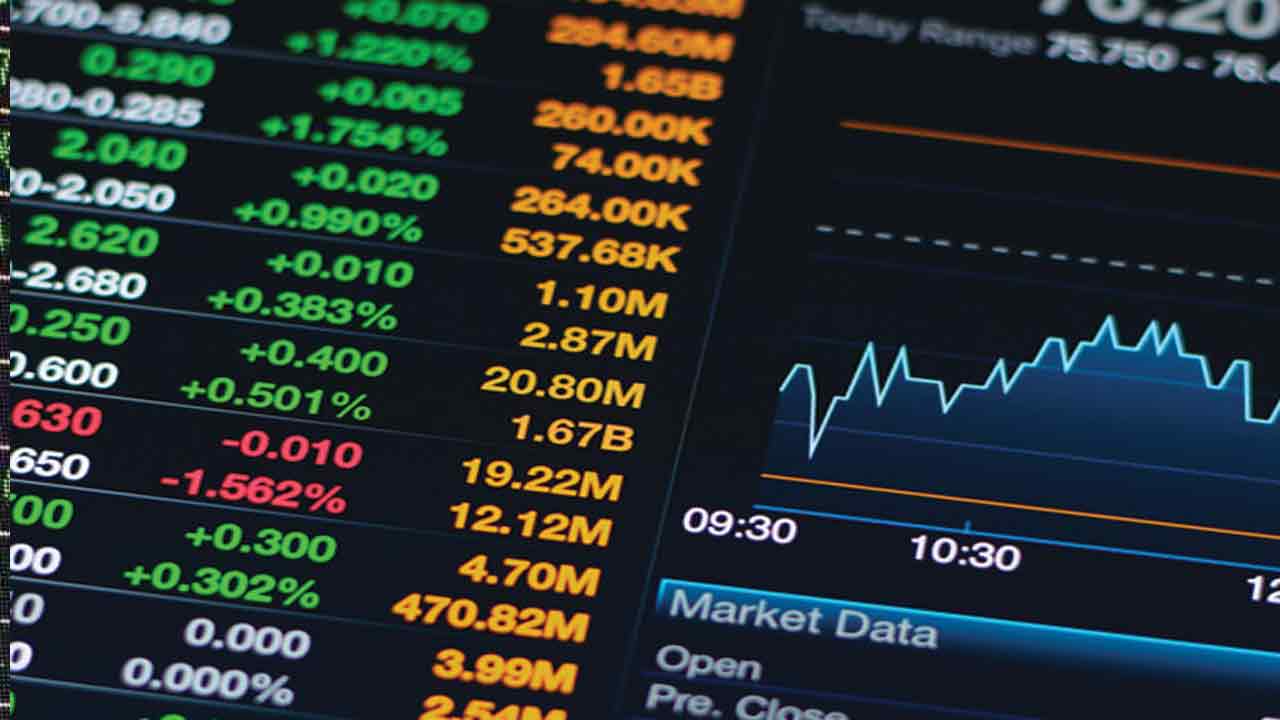 ---

Stock markets around the world are volatile entities that are influenced by innumerable factors including geopolitics, global economic changes, or even by acts of nature such as floods or earthquakes. At times, it is also caution or long-term expectations or a small market rumor that can take the stocks to record highs or make them crash.
Among these stocks are a handful of those in each market that are seen as steady and dependable stocks that command a high price in the market. Listed below are 10 of the most expensive stocks in the world currently. It is important to note that the market has its ups and downs, so, the highest share price in the world doesn't always remain at the highest share price and may change overnight.
1) Berkshire Hathaway Inc. (NYSE: BRK.A)
Stock Price: $455,945.63
Market Capitalisation: $672.15 Billion
Berkshire Hathaway Inc. is a US-based multinational investment firm with the most expensive stock in the world. It was originally a textile company, but was bought over by Warren Buffett in 1965 and is now a holding company for his investments. Through its subsidiaries, Berkshire Hathway focuses on insurance and reinsurance, freight rail transportation, and utility and energy generation and distribution business.  Among its many holdings are the GEICO insurance company, the BNSF Railway, and the Lubrizol chemical company.
2) Lindt & Spruengli AG (SWX: LISN)
Stock Price: CHF 104,100.00
Market Capitalisation: CHF 24.97 Billion
Lindt & Sprüngli AG is a Swiss confectionery and chocolate company founded in 1845. It has presence in over 120 countries, has 12 production sites in Europe and the USA. Its products roducts are distributed by 25 subsidiary companies and branch offices, in more than 410 own stores, and also via through a network of more than 100 independent distributors globally.
3) NEXT Plc. (LON: NXT)
Stock Price: 6,898.00 GBP
Market Capitalisation: 8.89 billion GBP
British multinational NEXT plc retails clothing, footwear, and home products through its own self-owned and franchised stores. Established in 1864, the company currently has around 700 stores, of which circa 500 are in the United Kingdom, and circa 200 across Europe, Asia, and the Middle East. 
4) NVR Inc. (NYSE: NVR)
Stock Price: $5,057.73
Market Capitalisation: $16.68 Billion
Based in the US, NVR, Inc. is primarily engaged in home construction, with operations also in mortgage banking and title services business. Founded as Ryan Homes in 1940, the company currently operates under the Ryan Homes, NVHomes and Heartland Homes brands.
5) Seaboard Corporation (NYSE AMERICAN: SEB)
Stock Price: $3,999.99
Market Capitalisation: $4.59 Billion
US-based Seaboard Corporation is a multinational conglomerate with integrated operations across a number of industries. It started off in the business of flour mills in 1918 and has developed its current streams of businesses over the years. The company's main activities in the US are the production, processing, and shipping of pork. It also deals in ocean transportation. Overseas, Seaboard is also involved in commodity merchandising, grain processing, sugar production, and electrical power generation.
6) Booking Holdings Inc. (NASDAQ: BKNG)
Stock Price: $2,465.75
Market Capitalisation: $95.13 Billion
US-based Booking Holdings is a prominent travel technology company, which  owns online travel brands such as Booking.com, priceline.com, agoda.com, Kayak, Rentalcars.com & OpenTable. It operates websites in about 40 languages and 200 countries.
7) MRF Ltd (NSE: MRF)
Stock Price: Rs. 86,665.00
Market Capitalisation: Rs 367.56 Billion
Madras Rubber Factory, commonly known as MRF or MRF Tyres is an Indian multinational tyre manufacturing company. Established in 1946 as a toy balloon manufacturing unit, the company now  manufactures a range of rubber products including tyres, treads, tubes and conveyor belts, paints and toys. The company has 10 manufacturing facilities and also manufactures toys at its unit in Goa. The paints and coats are manufactured at two facilities in Chennai, Tamil Nadu.
8) Autozone Inc. (NYSE: AZO)
Stock Price: $2,540.56
Market Capitalisation: $47.68 Billion
AutoZone Inc. is an US-based retailer of aftermarket automotive parts and accessories. Founded in 1979, the company's auto and truck parts, chemicals and accessories are available through AutoZone stores in 50 U.S. states along with the District of Columbia, Puerto Rico, Mexico, and Brazil.
9) Texas Pacific Land Corporation (NYSE: TPL)
Stock Price: $1,766.69
Market Capitalisation: $13.60 Billion
The Texas Pacific Land Corporation is a real estate operating company with its administrative office in Dallas, Texas. The company owns over 880,000 acres in 20 West Texas counties, and is one of  the largest private landowners in the state of Texas. The company operates under two business segments- Land and Resource Management and Water Services and Operations.
10) Chipotle Mexican Grill, Inc. (NYSE: CMG)
Stock Price: $1,476.73
Market Capitalisation: $40.79 Billion
Chipotle Mexican Grill, Inc. is an American chain of fast casual restaurants specializing in bowls, tacos and burritos. Chipotle had nearly 3,200 restaurants as of December 31, 2022, in the United States, Canada, the United Kingdom, France and Germany.
Conclusion
As can be seen, the most expensive stocks are usually those that have been around for a long period of time and have established themselves in their respective markets. However, from a point of view of investing in a stock, given the sheer volatility involved, the share price is not usually a primary metric considered by investors.
This is so because a company's high share price has more to do with its ownership structure than with its core competencies and fundamentals.
It is better to consider more fundamental metrics like revenue, net income, earnings per share and price-to-earnings ratio as stock prices can be easily altered by changing the supply of the total shares in circulation by means such as a stock split.
There is also a view that such expensive shares might have limited upside as their margin for growth is not as high as other more active stocks.
Start Investing in 5 mins*
Rs. 20 Flat Per Order | 0% Brokerage
Open Free Demat Account
Mobile No. belongs to
By proceeding, you agree to the T&C.