India's Electric Vehicle Market on the Path to Green Growth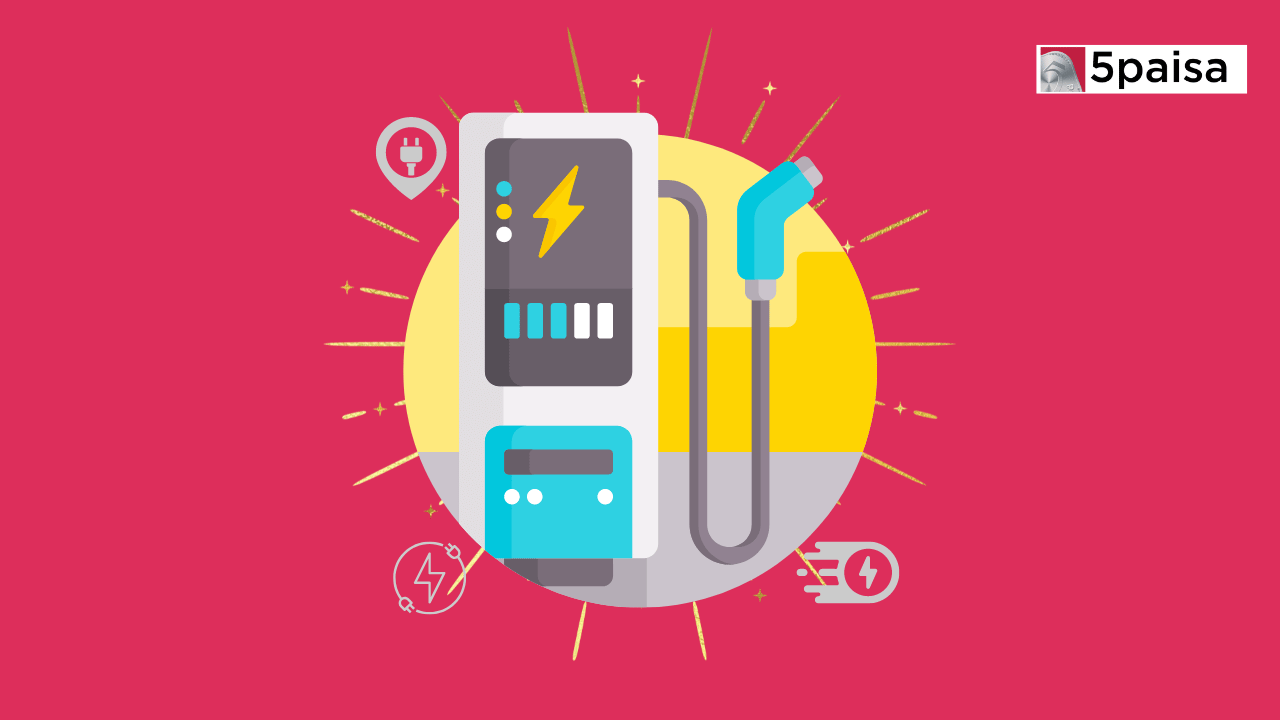 ---

Electric vehicles (EVs) have emerged as a cleaner and more efficient alternative to traditional gasoline-powered cars, gaining significant traction globally. India, the third-largest automobile market in the world, is actively pushing for a transition towards greener options. With a growing network of charging infrastructure, advancements in battery technology, and increasing consumer demand, EVs are becoming a viable option for drivers in India. The government has set ambitious targets to achieve 30 percent electrification of the vehicle fleet by 2030 and has introduced various incentives and policies to support the growth of the EV industry.
1. The Rise of Electric Vehicles in India:
India's automotive sector contributes 7.1 percent to the country's GDP and provides significant employment. As the nation embraces sustainability, the EV industry is expected to witness substantial growth, with a projected 49 percent compound annual growth rate (CAGR) between 2022 and 2030, reaching 10 million annual EV sales by 2030. This growth surge is estimated to create around 50 million direct and indirect jobs in the industry by 2030.
2. Government Support and Budget Allocation:
In the 2023-24 Union Budget, the Indian government announced a budget allocation of INR 35,000 crore to support crucial capital investments aimed at achieving energy transition and net-zero targets by 2070. To encourage the adoption of EVs, the government has introduced initiatives such as the Faster Adoption of Manufacturing of Electric Vehicles Scheme – II (FAME – II) and the Production Linked Incentive Scheme (PLI). The FAME-II scheme received an 80 percent increase in budget allocation, with INR 51.72 billion (approximately $ 631 million) set aside to subsidize and promote clean energy vehicle adoption. The reduced customs duty on Lithium-ion batteries used in EVs and excise duty exemptions on natural gas and biogas may further increase the import of foreign electric vehicles to India.
3. EV Manufacturers and International Players:
Prominent Indian automobile manufacturers like Tata Motors and Mahindra & Mahindra have already started producing EVs. Additionally, international companies, including Swedish luxury carmaker Volvo Cars, are exploring possibilities to establish new electric vehicle manufacturing facilities in India. The increasing presence of both local and international players indicates a promising future for India's EV market.
4. Expanding Charging Infrastructure:
Investments from both the government and private companies have led to the rapid expansion of EV charging infrastructure. In just two years, the number of charging stations in India has multiplied over five times. The success of the Delhi EV Policy, launched in 2020, is evident in the national capital, where EV sales accounted for 16.8 percent of all vehicle sales in December 2022, marking a YoY growth of 86 percent.
Which players are leading the EV Growth in India?
In recent years, the electric vehicle (EV) market in India has witnessed significant growth, with notable increases in market share across different segments. In FY23, the market share of electric cars rose from 0.6 percent to 1.3 percent, while the three-wheeler segment saw a surge from 30.7 percent to 34.5 percent, and two-wheelers experienced growth from 1.8 percent to 4.3 percent.
However, when compared to global counterparts like China, the US, and Europe, India's electric car market share remains relatively low. In 2021, electric cars accounted for 16 percent of total sales in China, 5 percent in the US, and 17 percent in Europe, according to the International Energy Agency.
One of the contributing factors to the slower adoption of electric cars in India is the limited number of manufacturers in this segment. Unlike electric bikes or rickshaws, the electric car market has a small pool of manufacturers. Tata Motors dominates the Indian electric car market, constituting 81.4 percent of the market share in FY23. In fact, just four companies, including Tata Motors, hold 95 percent of the electric car market. On the other hand, the two-wheeler segment exhibits a more diverse landscape, with OLA Electric commanding the highest market share at 21 percent, and the top four companies collectively accounting for 57.8 percent of the market share.
Conclusion:
India's electric vehicle market is on a trajectory of substantial growth, backed by supportive government policies, increasing consumer awareness, and technological advancements. As the demand for EVs rises, it presents a tremendous opportunity for local and international companies to invest in and contribute to India's evolving EV ecosystem. With a clear focus on sustainability and a shift towards greener transportation, India is well-positioned to lead the way in the global EV revolution.
In short, the growth of the electric vehicle market in India can be attributed to several factors, including increased market share in specific segments like three-wheelers and two-wheelers. However, the electric car market lags behind, with a smaller share compared to global counterparts like China and the US. The limited number of manufacturers in the electric car segment is also a significant factor affecting its growth. As the Indian government continues to implement supportive policies and initiatives, and more manufacturers enter the electric vehicle space, the country is poised to witness further growth in the adoption of electric vehicles in the coming years
 
Start Investing in 5 mins*
Rs. 20 Flat Per Order | 0% Brokerage
Disclaimer
Investment/Trading in securities Market is subject to market risk, past performance is not a guarantee of future performance. The risk of loss in trading and investment in Securities markets including Equites and Derivatives can be substantial.
Open Free Demat Account
Account belongs to
By proceeding, you agree to the T&C.