SEBI to Modify Norms for HNI Quota in IPOs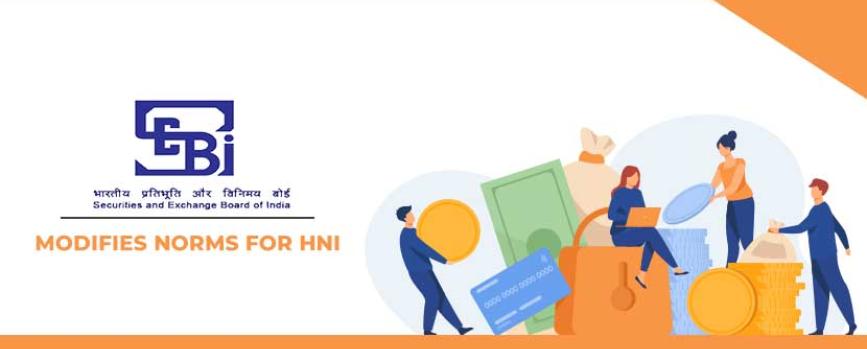 The Primary Markets Advisory Committee (PMAC) of SEBI has made some interesting recommendations for the HNI (non-institutional investors) segment. Currently, individual applications up to Rs.200,000 are classified as Retail Applications while individual applications above Rs.200,000 are classified as HNI/NII applications.

In addition, applications by corporates, small NBFCs etc are also classified under the NII/HNI category. This category has a standard allocation of 15% in all IPOs. Here are some key changes that the PMAC has proposed to ensure that the HNI segment is better represented and also ensures broader coverage of investors.

The HNI quota is proposed to be further dividend into 2 sub-segments. The category of applications in the range of Rs.2 lakhs to Rs.10 lakhs can be given 5% out of the 15% HNI quota while applications above Rs.10 lakhs can be given 10%. This will ensure better representation in the case of smaller HNIs applying in the Rs.2-10 lakhs range.

The PMAC has also suggested to move out of the proportionate allotment system that is applied to HNIs, as it is biased in favour of the large investors. Instead, PMAC wants the allotment to be based on "draw of lots" similar to the retail segment. The endeavour is to ensure that the ownership is as widespread as possible.

Underlining the importance of wider spread of ownership among HNIs, the PMAC pointed out that the oversubscription median had gone up substantially in the last 3 years. In 2018, the peak HNI oversubscription was 195X, while in 2021, Paras Defence IPO saw HNI oversubscription of 927X. The oversubscription was being driven by leveraged applications as investors just tried to put in larger applications to get higher proportionate allotment.

On a tangential note, the PMAC also noted that in a number of recent cases, the price band had been too narrow. Effectively, this becomes tantamount to a fixed-price issue defeating the very purpose of having a price band and enabling price discovery through book building. PMAC wants the price band to have a gap of at least 5%. So the price band for an IPO can be Rs.1,000-Rs.1,050 but not Rs.1,000-Rs.1,030.
Also Read:-

How to increase the chances of IPO allotment

How to apply for IPOs?
Open Demat Account

Enter First Name & Last Name
Start investing in just
5 minsFree Demat account,
No conditions apply
0%* Brokerage
Flat ₹20 per order
Open FREE Demat Account in 5 minutes

Mobile Number
There is some issue, try later