icicisilve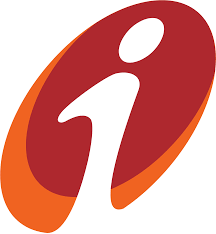 ICICI Prudential Silver ETF
As on 09 December, 2023 | 06:50
Start SIP in ICICI Prudential Silver ETF
Start SIP

About ICICI Prudential Silver ETF
ETFs or Exchange-traded Funds collectively include shares, bonds, money market investments, etc., that help to track any underlying assets. To put it simply, ETFs are a combination of different investment avenues. They are best known for offering the two most popular financial assets- stocks and mutual funds. The ICICI Silver ETF is mostly similar to the mutual funds in various aspects such as regulation, structure, and management. In addition, it also comes with a pool of investment options offering a diversified investment into different asset classes such as commodities, stocks, bonds, options, currencies, or a combination of these. Moreover, you may even trade them as stock on the various stock exchange markets.
On this note, ICICI brings forth one of the best investment schemes, the ICICI Prudential Silver ETF India. The main objective of this scheme is to offer maximum returns before the expenses while closely corresponding to the underlying indexes' total return and is subject to tracking the errors. The scheme will mainly proceed with physical Silver or instruments related to Silver.
The Silver ETF India is known for tracking the Silver's price, mostly liquid compared to the precious metal itself. Similar to other precious metals, Silver is more favoured by investors seeking protection against unexpected inflation or using it as a safe haven during market turmoil.

Key Features of ICICI Prudential Silver ETF
The main features of the ICICI Prudential Silver ETF India are as follows:
● ICICI Prudential Silver ETF (G) is one of the popular Exchange Traded Funds that are benchmarked to the LBMA AM fixing ICICI silver ETF share price TR INR.
● The Asset Management Company of ICICI Prudential mainly manages it. Its fund Manager is Gaurav Chikane.
● The Silver ETF plan by ICICI Prudential was launched on 24th January 2022 without a lock-in period.
● Since its introduction, this fund has been known for delivering approximately 1.4% return on investment. This fund has also delivered a one-year return of 6.1%, while its three-year and five-year returns are yet to be applied.
● As of 24th February, the fund's NAV is approximately Rs 66.02, while its AUM is at Rs 698.17 crores.
● The Silver ETF India fund will likely charge you an expense ratio of at least 0.4% annually. So, you may start your SIP investment with a minimum amount of Rs 100. Also, you can choose to invest a lumpsum amount of Rs 5000.
● As this scheme is supposedly benchmarked to the LBMA AM fixing ICICI Silver ETF Price TR INR, it is subjected to high risk with a possibility of witnessing short-term volatility. So, it is more suitable for investment for at least five years.

ICICI Prudential Silver ETF Technicals
20 Day

75.2

50 Day

74.18

100 Day

73.63

200 Day

72.4
ICICI Prudential Silver ETF Resistance and support
PIVOT
Resistance
First Resistance
75.60
Second Resistance
76.04
Third Resistance
76.34
| | |
| --- | --- |
| RSI | 52.08 |
| MFI | 55.22 |
| MACD Single Line | 0.84 |
| MACD | 0.88 |
Support
First Support
74.86
Second Support
74.56
Third Support
74.12
ICICI Prudential Silver ETF Price change analysis
3.15
Over 1 month
Low
High
71.25
78.5
2.42
Over 3 month
Low
High
78.5
78.5
1.69
Over 6 months
Low
High
68.01
78.5
8.22
Over Year
Low
High
63.09
79.41
ICICI Prudential Silver ETF FAQs
What are the benefits of investing in a silver ETF compared to other forms of silver investments?
There are several benefits of investing in a silver ETF India investors prefer investing in Silver more compared to other precious metals as it safeguards them during inflation or other market turmoil. In comparison to holding or investing in physical Silver, investing in the ICICI Prudential Silver ETF Plan will benefit you by gaining more exposure to Silver digitally. It can even offer much higher liquidity to investors who may save significantly on storage costs.
What are the different types of silver ETFs available in the market?
There are six different types of Silver ETF India available in the market. They mainly include iShares Silver Trust, ProShares Ultra Silver, abrdn Physical Silver Shares ETF, Invesco DB Silver Fund, The Sprott Physical Silver Trust, ProShares UltraShort Silver, etc.
How is the price of a silver ETF determined and what factors affect it?
The price of a Silver ETF is mainly determined as a bid price offered by a buyer for security or as an offer/ask price, which refers to the price a seller is likely to accept.
The main factors that help to determine the price of funds are:
• Tracking error
• Market risk due to Silver price volatility
• Liquidity risks in derivative markets or physical markets etc.

What are the risks involved in investing in a silver ETF and how can investors mitigate them?
The biggest risk involved in investing in a silver ETF is the market risk owing to volatility in the price of Silver, and also, there could be a lack of liquidity.
The best way to mitigate the risk involved in this fund is to use portfolio diversification to help minimise the major market risks.