Best Pet Stocks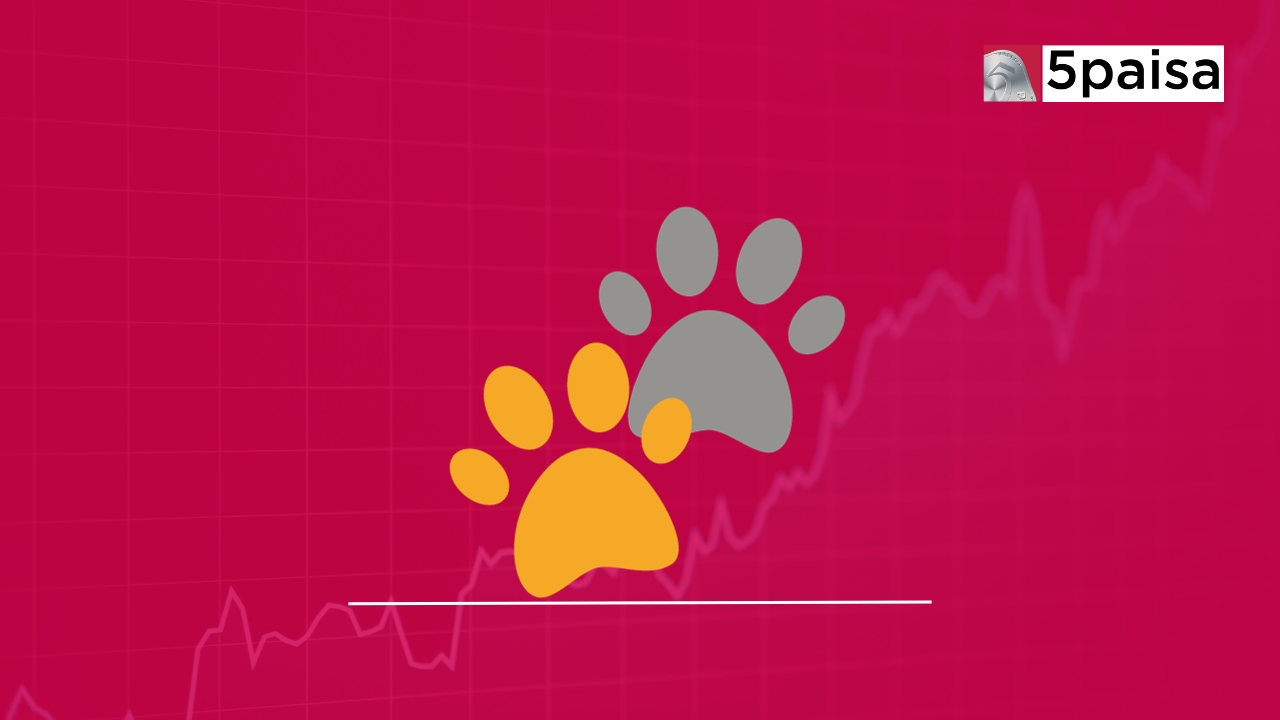 ---

India's pet industry is growing as the overall consumption level of its people rises, making investing in the pet industry a promising venture. There is also an increasing willingness of pet owners to spend on their furry companions. In this report, we will delve into some of the best pet stocks available in the market, analyzing their performance, market position, and growth prospects.
What are pet stocks? 
Pet stocks refer to companies involved in making and selling pet-care products and services. These include those that provide pet food, toys, healthcare and grooming products and services, and pet insurance.
Some of these pet stocks are listed in India, too. However, only a few pure pet stocks are listed and most of these have just ventured into the industry through tie-ups etc.
Overview of Top Pet Stocks
Nestle India: In 2022, the company announced the acquisition of pet food business Purina Petcare India for around Rs 125.3 crore, marking its entry in the pet-care market.  It has since then invested more to take the Purina brand forward. The Nestle stock is near a 52-week high and above short-, medium- and long-term averages.
Emami: The company recently announced an investment in pet-care startup Cannis Lupus Services India. Cannis Lupus has a brand, Fur Ball Story, under which it offers ayurvedic remedies for pets. The Emami stock recently saw positive breakout from first resistance, leading to target price upgrade from some brokerages. However, decreased MF shareholding and pressure on topline and bottomline remain a concern.
Mankind Pharma: The company entered the per-care market with the launch of the PetStar brand in 2022.  The company offered dog food to begin with and has ambitious plan to expand its presence in the market. The company has low debt and its book value per share has been improving over the last two years. However, declining return on capital employed and return on equity ratios as well as cash flow continue to mar its prospects.
Cosmo First: Cosmo First launched ZIGLY, a tech-enabled pet care platform with an experience centre in New Delhi in 2021. The company has zero promoter pledge. Weak earnings and pressure on margins, however, have dragged down its share prices below short-, medium- and long-term averages.
Avanti Feeds: The company announced the incorporation of a subsidiary, Avanti Pet Care Pvt. Ltd, in July 2023 with the stated objective of manufacturing and trading of pet food and pet-care products.  The stock has shown high EPS growth and book value per share has been increasing, leading to increased interest from FIIs and FPIs.
Venky's (India): One of India's biggest poultry players, Venky's has also launched cat and dog food products under the Cuddle and Regal brands. The company has low debt and has seen increased interest from FIIs and FPIs. However, financials of the company have been under pressure.
Why invest in pet stocks?
The pet industry is seeing a sharp growth globally, and India too has caught onto the bandwagon. India's pet care industry is growing at a rate of 12-15% per annum, according to different estimates. This is more than double the overall economic growth. The industry growth rate may increase as an increasing number of affluent Indians have taken to keeping pets at home. This augurs well for the earnings of pet-care companies and their stocks as well.
Factors to Consider Before Investing in Pet Stocks
Before investing in pet stocks, a person should do careful evaluation, like any other type of investment. Below are some factors that investors should consider before investing in pet stocks:
Competition: Many big companies have entered the pet food market, making the competition stiff. One should do a thorough analysis of all players in the market and their strengths.
Financials: Each company should be evaluated on its own financials even if the outlook for the sector is robust. One should carefully look at the company's earnings and debt levels.  
Brand Value: In the pet care industry, especially food, branding is important. Hence, the stock of a pet care company that has created a good brand recall will have an edge over others.
Market Share: The higher the market share that a company has, the better it is for its stock. A diversified product portfolio helps gain and retain market share, so investors should keep that in mind, too.
Innovation: The pet-care market is evolving. It is good if a company has its own research and development unit.
Supply Chain and Distribution: A robust distribution network is a must for a business to run well. However, some new players have entered the market using online direct-to-customer mediums as well.
Performance Overview of Pet Stocks
Conclusion
Investing in the top pet stocks, like any other investment avenue or asset class, requires a complete analysis of the companies, the industry, and broader economic conditions. Although pet-care is a high-growth industry, one should carefully examine all the necessary factors, before making investment decisions.
Frequently Asked Questions
Which Indian companies are investing in the pet sector?
Many large fast-moving consumer goods companies, apart from relatively new firms and startups, are investing in the pet care sector. These include Nestle and Emami.
What is the future of pet stocks?
Pet stocks will grow along with companies in the broader FMCG sector and the industry.
Is investing in pet stocks a good idea?
Yes, it can be a good idea. However, make sure to conduct due diligence of a company's financials before investing.
Start Investing in 5 mins*
Rs. 20 Flat Per Order | 0% Brokerage
Open Free Demat Account
Mobile No. belongs to
By proceeding, you agree to the T&C.