Best Precious Metals Stocks in India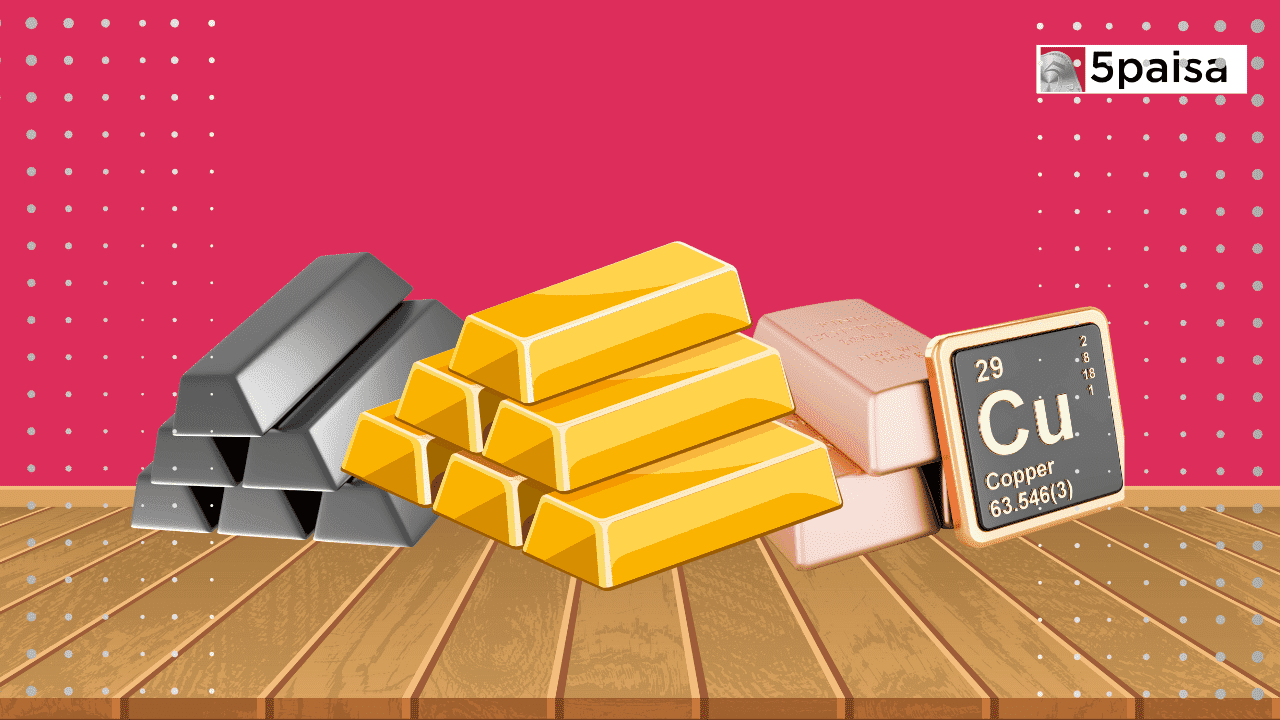 ---

Best precious metals stocks to buy provides an opportunity to gain from the long term and usually linear upside potential from the pricing of precious metals over a period. Generally, such stocks represent companies involved in areas like gold and silver among other types of precious metals.
Gold, in particular, is seen as a hedge to inflation and as a safe investment as well as a product that can be used and yet gains in value even as a used product. The same goes for silver too. Over a period, other precious metals like platinum too have joined the ranks given their use in the jewellery sector.
What are the Best Precious Metals Stocks to Buy?
Best precious metals stocks to buy provides one with an alternative way to punt on those metals without owning the metal itself. That is a safer way to do so as physical gold or silver could be prone to theft besides need to separately store them safely.
List of Top Precious Metals
1. Gold
2. Platinum
3. Silver
4. Palladium
5. Rhodium
6. Iridium
7. Ruthenium
8. Osmium
9. Rhenium
10. Indium
Overview of Best Precious Metals Stocks
Globally one has several options to invest in precious metal stocks. These come from various companies that specialise in one or more precious metals. One can play in the commodity market and invest in such metals directly but a more ideal way is to invest in stocks of companies that deal in those metals. The most common precious metals are gold and silver and there are companies who are engaged in mining, distribution, jewellery making and trading of such precious metals.
In India, the scope of investing in companies engaged in such precious metals are rather limited as not all such metals are found in the country and their usage is also limited in the more common use cases such as jewellery.
But there are some stocks that allow one to get an exposure to the sector. We build a portfolio of such stocks that are into gold exploration, refining, jewellery retailing and trading of precious metals.
Deccan Gold: Deccan Gold is the first and only gold exploration company listed on the Bombay Stock Exchange. It was established two decades ago by Australian promoters with roots in the mining and exploration sector. Since its inception, DGML and its wholly owned subsidiary Deccan Exploration Services have actively pursued gold exploration. However, gold exploration / prospecting is a high risk/reward business with a long gestation period and low success rates. Only half a dozen gold blocks were auctioned during the period from 2015-16 to 2021-22. Almost the entire production of gold ore and bullion is from Karnataka and Jharkhand.
Rajesh Exports: What started as a push towards gold manufacturing around three decades ago has grown to become one of the largest players in the gold business globally. The Bangalore-based company's initial claim to fame was to set up the world's largest gold jewellery manufacturing plant. A decade after it set up the flagship plant it also entered the retail business by creating a chain under 'Shubh'. But the bigger leap came when it entered the gold refining space by opening a plant in Uttarakhand and then went on to acquire Valcambi, a Swiss company that is believed to be the largest gold refiner in the world. Such moves took the company from sales of $1 billion in 2006 to $24 billion a decade later.
Titan: The country's biggest gold jewellery retailer is also into watches, which actually lends its mother brand to the name of the company itself. However, the big business within it is Tanishq that represents the gold jewellery chain. A few years ago, the company also acquired jewellery etailer Caratlane thereby providing a significant leg up in leveraging the digital channel for selling products. The firm has been one of the biggest wealth creators and has also made late capital market investor Rakesh Jhunjhunwala a very rich man. The Tata Group firm commands a market cap topping $33 billion.
Utique: Utique Enterprises, a 38-year-old company has several business pivots in the past. The firm had started as a computer education and financial services entity but in 1996 it hived off its computer education division to Aptech and stopped the NBFC business three years later as it became unviable for the company. It then forayed into trading businesses. It is now engaged in trading of select precious metals like silver and gold. It offers an opportunity to bet on the precious metals indirectly as its supply chain intermediary. The firm has said in the past that it may explore other metals in addition to silver and gold.
Amanaya Ventures: This is another intermediary and is part of micro-cap space in the BSE SME IPO index. It is engaged in the business of trading of precious metals i.e., 24 carat gold, silver bars & Jewellery. The company focuses on spot buying and selling of physical 24 carat gold and silver bars. It has developed 24 carat gold and silver bars under its own brand name Aurel with different denominations and sizes. It offers an app to buy such products as well as through an offline mode. It also provides Antique Jadau Jewellery which is being manufactured at Amritsar, Punjab.
Performance of Best Precious Metals Stocks
Who Should Invest in Best Precious Metals?
Investing in precious metals can be a strategic decision for:
1. Diversification seekers as it has a low correlation with traditional assets like stocks and bonds.
2. Inflation worriers or those who are concerned about rising inflation eroding the purchasing power of their money.
3. Risk-averse investors can get a degree of safety during times of economic turmoil or geopolitical uncertainty via bets on precious metals pack.
4. Long-term investors who are willing to hold onto their investments for several years or even decades.
5. Speculators and traders too can invest in such stocks as an alternative to trading precious metals in the commodities markets.
6. Wealth Preservation: High-net-worth individuals and families may invest in precious metals to preserve and pass on wealth to future generations.
7. Retired investors could want to diversify their portfolio.
Benefits of Investing in Best Precious Metals
Hedge against inflation: Precious metals are often considered a hedge against inflation.
Safe haven: During times of economic volatility, geopolitical instability, or financial crises, investors often turn to precious metals as a safe haven.
Portfolio stability: Precious metal prices often move independent of other assets, providing a buffer during market downturns.
Long-term wealth preservation: It is a suitable choice for investors looking to preserve and grow wealth over extended periods.
Things to Consider Before Investing in Best Precious Metals
Before investing in precious metals, individuals should conduct thorough research, consider their investment goals, and risk tolerance, and consult with a financial advisor to determine the appropriate allocation for their portfolio. Additionally, they should be aware of the tax implications and transaction costs associated with buying and selling precious metals.
How to invest in Best Precious Metals?
Step 1: Pick a strategy to invest in precious metals or stocks engaged in that business.
Step 2: Filter a list of precious metals that one is more comfortable with.
Step 3: Look at commodities trading platform or a jewellery chain if one wants to invest in physical precious metals.
Step 4: If one chooses to stay asset light and invest indirectly in such best precious metals one need shortlist a set of stocks with proxy exposure to precious metals.
Step 5: Pick an investment amount and horizon along with keeping an objective that one wishes to achieve with the particular precious metal and make the buy order.
Conclusion
Precious metals allow one to diversify the portfolio along with capital protection. One can bet on this space either in the commodities market or even in the retail market in the form of gold coins or jewellery or in stocks that are linked to precious metals either in terms of exploration & mining or refining or jewellery manufacturing and retailing besides trading.
Frequently Asked Questions
Is it safe to invest in best precious metals?
Is it worth investing in best precious metals in 2023?
How much should I invest in best precious metals?
Start Investing in 5 mins*
Rs. 20 Flat Per Order | 0% Brokerage
Open Free Demat Account
Account belongs to
By proceeding, you agree to the T&C.