Best Social Media Stocks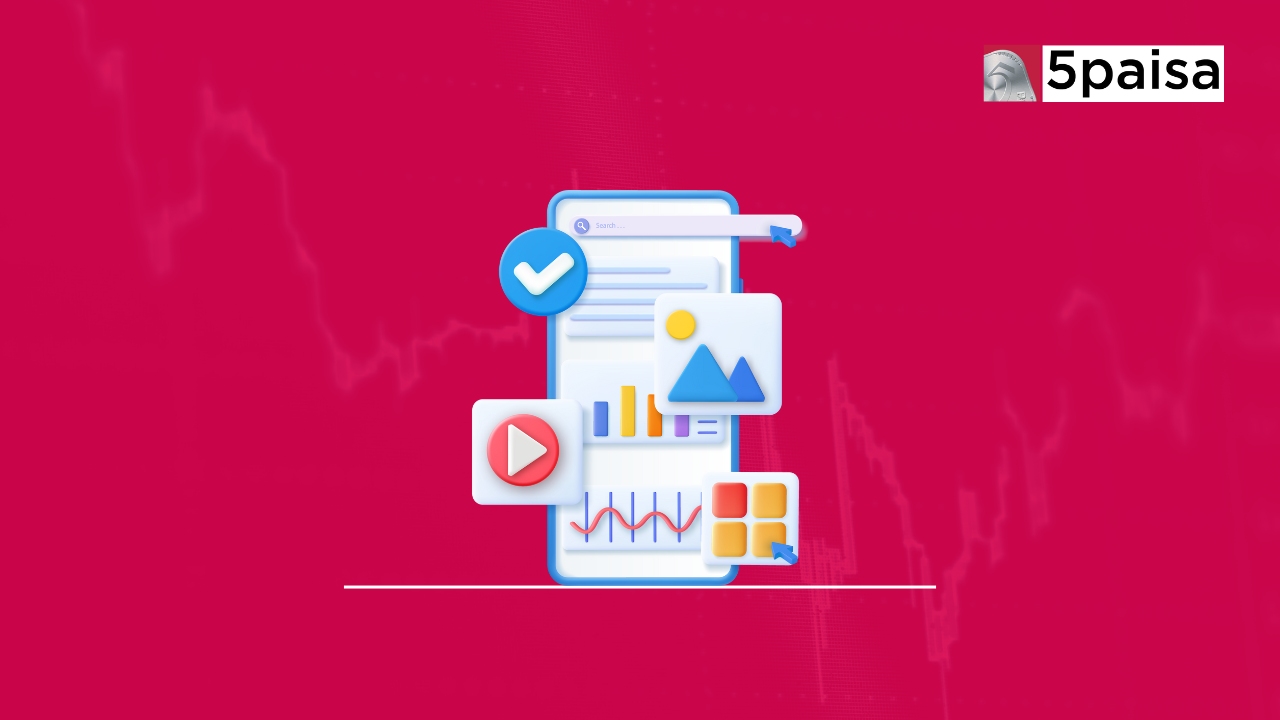 ---

Best social media stocks have become an indispensable part of our lives. From sharing personal moments to networking with professionals, social media platforms have revolutionized the way we communicate and interact. As the popularity of these platforms continues to soar, it comes as no surprise that investors are eyeing the lucrative opportunities within the social media industry.
When it comes to investing in social media stocks, there are several stocks that stand out from the crowd. These companies have not only demonstrated their prowess in capturing the attention of billions of users but have also shown remarkable resilience in the face of ever-changing trends. By tapping into the power of data, leveraging innovative advertising models, and constantly adapting to user preferences, these social media giants have managed to stay at the forefront of the digital revolution. Whether you're a seasoned investor or a curious beginner, this guide will equip you with the insights and knowledge needed to navigate the exciting world of social media investments.
What are Social Media Stocks? 
Best social media stocks are shares of companies that operate within the social media industry. These companies provide platforms and services that enable users to connect, communicate, and share content with others online. There are many social media stocks to invest in, which offer investors the opportunity to capitalize on the ever-growing popularity and influence of social media platforms. These stocks represent ownership in companies that have successfully carved out a significant presence in the digital landscape, and their value is tied to factors such as user engagement, advertising revenue, and technological innovation.
The best social media stocks to buy are typically those that have demonstrated consistent growth, strong financial performance, and a solid user base. These companies often have a proven track record of adapting to changing trends, leveraging data analytics to personalize user experiences, and staying ahead of the competition. 
Overview of the Social Media Industry 
The social media industry has evolved into a global phenomenon, revolutionizing how people connect, communicate, and consume information. With billions of active users, social media platforms have become powerful tools for businesses to reach their target audiences and for individuals to express themselves. The industry is characterized by intense competition, rapid technological advancements, and evolving user preferences. Key players continue to innovate, leveraging data analytics, artificial intelligence, and augmented reality to enhance user experiences. As social media continues to shape our digital landscape, the industry's growth potential remains robust, offering exciting opportunities for investors and businesses alike.
Why Invest in Social Media Stocks? 
Top social media stocks offer a unique opportunity to tap into the immense growth potential of the digital age. With billions of active users worldwide, social media platforms have become integral to our daily lives. By investing in these top social media stocks, investors can benefit from increasing advertising revenue, expanding user base, and constant innovation within the industry. Moreover, social media companies often exhibit strong financial performance and have the potential to generate substantial returns. As the world becomes more interconnected, investing in the best social media stocks 2023 allows investors to align their portfolios with the evolving digital landscape and capitalize on the continued growth of this dynamic industry.
Factors to Consider Before Investing in Social Media Stocks 
The best social media stocks to buy can be an enticing opportunity, but it's crucial to consider several factors before making any investment decisions. Here are some key points to keep in mind:
Industry and Market Analysis: Conduct a thorough analysis of the social media industry and market trends. Understand the competitive landscape, growth potential, and any regulatory challenges that may affect the industry's performance.
Financial Performance: Assess the financial health and performance of the social media companies you are considering investing in. Review their revenue growth, profitability, and debt levels. Look for companies with a consistent track record of strong financials.
User Base and Engagement: Examine the size and demographics of the user base for each social media platform. Consider the level of user engagement, as higher engagement often translates to more advertising revenue.
Technological Innovation: Evaluate the company's ability to innovate and adapt to changing trends. Look for social media platforms that are at the forefront of technological advancements, such as augmented reality, artificial intelligence, or video content.
Advertising Revenue: Analyze the company's advertising revenue streams and their potential for growth. Consider the effectiveness of their advertising platforms and the level of competition in the digital advertising space.
Performance Overview of Social Media Stocks
1. Facebook (FB)
Facebook continued its strong performance, with robust revenue growth driven by increased advertising spending. The company expanded its user base and introduced new features to enhance user engagement.
2. Twitter (TWTR) 
Twitter witnessed a surge in user growth and engagement, leading to a significant increase in ad revenue. The platform's focus on real-time conversations and live events contributed to its positive performance.
3. Snap Inc. (SNAP) 
Snap Inc. experienced remarkable growth as its Snapchat platform gained popularity among younger demographics. The company introduced innovative features and reported strong user engagement metrics.
4. Pinterest (PINS) 
Pinterest showcased impressive performance, with a growing user base and increased monetization efforts. The platform's focus on visual discovery and e-commerce integration drove its revenue growth.
5. Tencent Holdings (TCEHY) 
Tencent Holdings, a Chinese social media giant, delivered solid results driven by its diversified portfolio of platforms and services. The company's gaming segment, in particular, contributed significantly to its overall performance.
6. Alphabet Inc. (GOOGL)
Alphabet Inc., the parent company of Google, maintained a strong position in the digital advertising market. Its search engine dominance and various online platforms contributed to its positive financial performance.
7. Weibo Corporation (WB) 
Weibo Corporation, often referred to as the "Twitter of China," reported steady growth in both user base and advertising revenue. The platform's active user community and engaging content contributed to its success.
8. LinkedIn Corporation (MSFT) 
LinkedIn, owned by Microsoft, continued to be the leading professional networking platform. The company witnessed steady user growth, increased engagement, and expanded revenue streams.
9. Sina Corporation (SINA)
Despite regulatory challenges, Sina Corporation demonstrated resilience and reported decent financial performance. The company's social media platforms and online media services remained popular among Chinese users.
10. Baidu, Inc. (BIDU) 
Baidu, known as the "Google of China," faced certain headwinds but showed signs of recovery. The company's strong position in the Chinese search engine market and ongoing innovation contributed to its overall performance.
The table below shows the top social media stocks and their components:
 
| | | | | | | | | | |
| --- | --- | --- | --- | --- | --- | --- | --- | --- | --- |
| Company | Market Cap (Rs. cr) | PE Ratio (TTM) | TTM EPS | Dividend Yield | P/B Ratio | ROA(%) | ROE(%) | Book Value Per Share | Debt to Equity |
| Facebook  | 7,09,000 | 1 | 141.13 | 1,000.47 | 23.92 | 28.94 | N/A | 0.14 | 0.00 |
| Twitter | 1,00,000 | 1 | 4.28 | 157.16 | 8.08 | 47.05 | N/A | 0.60 | 0.00 |
| Snap Inc | 1,50,000 | 1 | -1.47 | -1.47 | N/A | N/A | N/A | 0.00 | 0.00 |
| Pinterest  | 1,00,000 | 1 | -0.16 | 69.47 | N/A | N/A | N/A | 0.00 | 0.00 |
| Tencent Holdings | 6,00,000 | HKD 0.10 | 15.00 | 105.00 | 15.00 | 31.00 | 0.23 | 0.00 | 0.00 |
| Alphabet Inc.  | 1,80,00,000 | USD 0.01 | 104.68 | 1547.81 | 17.08 | 28.22 | N/A | 0.00 | 0.00 |
| Weibo Corporation | 15,000 | USD 0.00005 | 3.08 | 47.09 | 6.54 | 17.27 | N/A | 0.00 | 0.00 |
| Linked In Corporation | 6,00,0000 | USD 0.01 | 11.97 | 222.57 | 5.39 | 38.23 | 0.77 | 0.00 | 0.00 |
| Sina Corporation | 3,000 | USD 0.00005 | -0.22 | 77.16 | 77.16 | N/A | N/A | 0.00 | 0.00 |
| Baidu Inc.  | 1,00,000 | USD 0.0001 | 10.08 | 327.22 | 3.08 | 14.98 | N/A | 0.00 | 0.00 |
Conclusion
Best social media stocks to buy can be a lucrative opportunity given their strong revenue growth, expanding user base, and constant innovation. However, it is important to carefully consider factors such as financial performance, user engagement, regulatory challenges, and market conditions before making investment decisions. Conducting thorough research and analysis is key to maximizing potential returns in this dynamic industry.
 
Frequently Asked Questions
Which Indian companies are investing in the social media sector?
India has a thriving social media industry, with many local and international companies catering to clients. Some of the top social media companies in India include Pinstorm, Tech Mahindra, and Weibo Corporation.
What is the future of social media?
The future of social media is expected to be shaped by various factors, including advancements in technology, the increasing influence of social media on society, and evolving user behaviors and preferences. As digital technologies continue to advance, social media platforms are likely to become more integrated into our daily lives, offering new opportunities for communication, collaboration, and content creation.
Is investing in social media a good idea?
Social media stocks to invest can be a good idea for businesses, as it can help them grow and reach new audiences. But it's important to weigh the pros and cons and consider your specific business type or investment goals before jumping in.
How can I invest in social media stocks using the 5paisa App?
To invest in top social media stocks using the 5paisa app, follow these steps:
Download and install the 5paisa app from your app store.
Open the app and create an account by providing the necessary details and completing the verification process.
Once your account is set up, log in to the app.
Navigate to the "Stocks" section within the app.
Use the search function or browse through the available options to find the social media stocks you are interested in.
Select the desired stock and review its details, including the current price, historical performance, and other relevant information.
Determine the quantity of shares you want to purchase and set the desired price.
Place the order by confirming the details and completing the transaction.

Start Investing in 5 mins*
Rs. 20 Flat Per Order | 0% Brokerage
Disclaimer
Investment/Trading in securities Market is subject to market risk, past performance is not a guarantee of future performance. The risk of loss in trading and investment in Securities markets including Equites and Derivatives can be substantial.
Open Free Demat Account
Mobile No. belongs to
By proceeding, you agree to the T&C.