Best Mutual Funds to Invest in 2023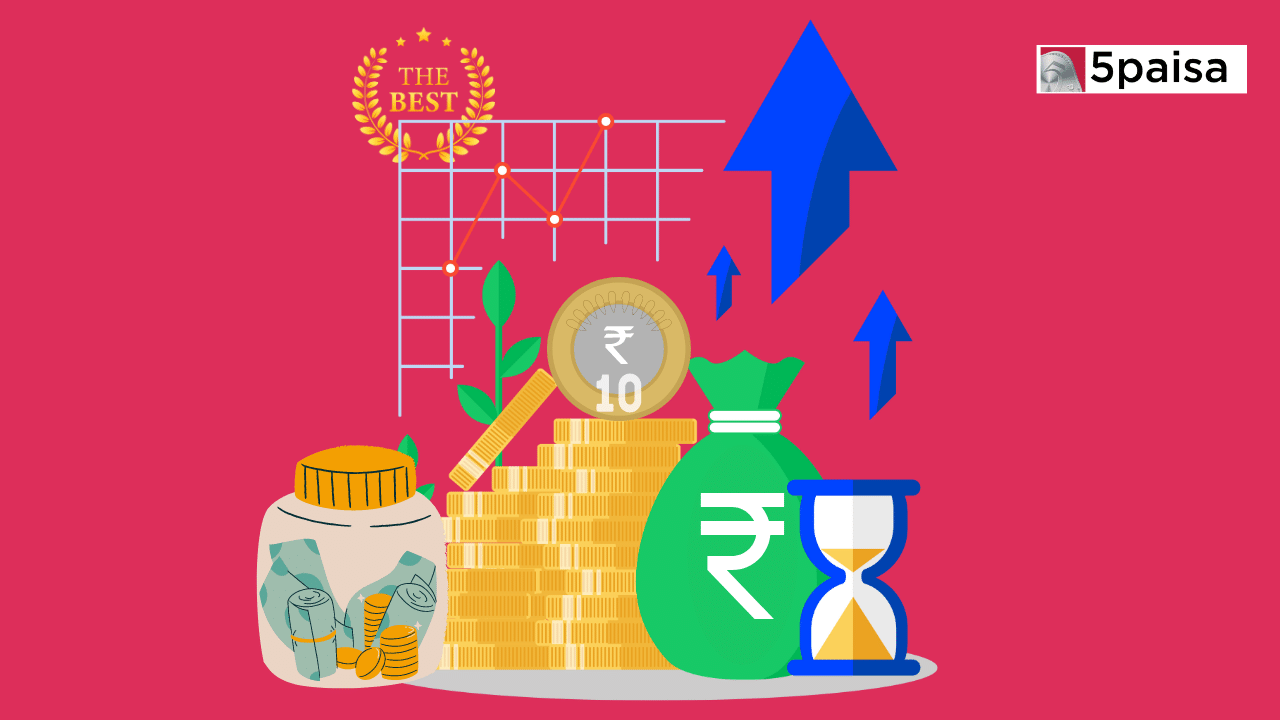 ---

Over the past decade or so, mutual funds have emerged as perhaps the most popular route using which retail investors have been putting their money into the Indian stock market.
As people become more financially literate and the digital economy becomes near ubiquitous, the mutual fund market in India has ballooned into one that now has thousands of funds, in all shapes, sizes and denominations.
As the mutual fund market is so vast and diversified, selecting the best mutual funds and curating, say, a list of the top 10, is not easy. An investor needs to look at his or her risk profile and the time horizon of the goals that they are investing towards.
But what exactly is a person's risk profile? Simply put, an investor's risk profile is their willingness and ability to take risks. A person who is able and willing to take risks can invest in riskier investments than a more conservative investor who may be risk averse.
The time horizon simply refers to the period during which an investor may be looking to hold an investment to fulfill a certain aim.
What are the best mutual funds?
So, which among these are the best mutual funds to invest in?
That, frankly, is not an easy question to answer. As already mentioned, there are various categories of mutual funds that one can choose from to invest in. These include equity mutual funds, debt mutual funds, hybrid mutual funds, multi-asset funds, gilt funds, arbitrage funds and so on.
Even within these categories there are several sub-categories of mutual funds. For instance, in the equity mutual fund space, you have large-cap, mid-cap, small-cap and flexi-cap funds.
All of these varieties typically come under the actively managed fund category.
And then, you have various types of index funds that track particular indices. These could vary from plain-vanilla Sensex and Nifty index funds to those that track slightly more complex indices like the Nifty low volatility index, to name just one.
So, one cannot name just a handful of funds as the best overall. The same need to be considered from the perspective of suitability keeping in mind one's investment objectives, investment horizon and levels of risk tolerance.
Suppose an investor is trying to construct a corpus for his or her child's education and has a time horizon of 15 years or more. In such a long-term scenario, an equity mutual fund will perhaps be the best option to generate long-term wealth. Within this overall domain, an investor can choose to go with a large-cap, mid-cap or a small-cap fund, depending on their risk profile and tolerance levels.
A small cap fund is riskier than a mid-cap fund, which in turn, carries more risk than a large-cap fund. So, considering one's own risk tolerance and profile, an investor can choose which funds to go in for.
However, if an investor has a more near-term goal, like say buying a car over the next couple of years, he or she can go in for debt mutual funds or even a hybrid fund, which would be less risky as compared to an equity mutual fund.
How do mutual funds work?
Mutual funds typically invest in a bouquet of stocks or bonds, therefore allowing investors to get indirect exposure to these investment avenues. These vehicles pool investments of thousands of investors and invest them together across various stocks and bonds.
Mutual funds are professionally managed by fund managers and can be bought directly from the fund house or via a broker or advisor. Direct mutual funds come with low fees and are therefore an excellent low-cost method to access the market, without the need even for a demat account.
While equity mutual funds typically invest only in stocks, debt mutual funds buy fixed income securities. Hybrid mutual funds invest both in equity and debt while multi-asset funds invest across equities, debt and gold.
So, different categories of mutual funds allow their investors to diversify their investments across different asset classes, by giving them indirect exposure to various types of such investment avenues.
To be sure though, mutual funds are different from direct equity where an investor becomes the direct owner of an equity share and to that extent, a part owner of a business. A mutual fund investor, on the other hand, only gets an indirect exposure to the underlying asset that the fund is investing into, and does not become the direct owner of the equity of debt instrument. Since mutual funds invest in a bouquet of investments, investors' risk is, to that extent, mitigated as against say direct equity, where the investor bears the entire risk and stands to lose the entire capital if the underlying business goes under.
Top 10 mutual funds to invest in India in 2023
Here's a list of the top 10 mutual funds that you can invest into in 2023.
This is by no means a comprehensive list, but has been compiled keeping the most important criteria across each category of mutual funds.
As is evident from the table above, equity mutual funds have given some of the best returns over the last one, three and five-year periods, followed by hybrid funds and then by commodity and debt funds respectively.
But then, equity and commodity funds are some of the riskiest categories, while hybrid funds have mitigated risk and debt funds are some of the safest genre of mutual funds to invest into.
Best equity mutual funds to invest in 2023
Here's a list of the best equity mutual funds to invest in 2023
Overview of equity mutual funds
As can be seen, equity mutual funds have given very handsome returns over the past year, and this has helped up their overall performance over the last five years. A return of between 14-19% generated by these funds is considered above average by market standards and helps an investor beat price inflation very comfortably.
Best debt mutual funds
Overview of debt mutual funds
Like we mentioned before, debt funds are one of the most stable categories of mutual funds, and have generated between 7-8% as steady returns over the past five years, making them an excellent option for risk averse investors looking to get better returns than a fixed deposit.
Best Hybrid mutual funds to invest in 2023
Overview of hybrid mutual funds
As the name suggests, hybrid mutual funds invest across both equity and debt categories and combine the best of both the asset classes. These are best suited for risk averse investors who do not have an appetite for pure equity and want an element of debt in their portfolios.
The returns offered by hybrid funds are at par with their equity counterparts, while the risk is often comparatively lower. This is however not to say that the risk is completely absent, it is just mitigated.
Over the past five years, such hybrid funds have generated returns in the range of 11-17%, beating even some of the best-established equity mutual funds.
List of 5 best mutual funds for SIP to invest in 2023
Overview of 5 best funds for SIPs in 2023
Mutual fund investors have a choice of investing via the lump sum route or via a systematic investment plan or SIP. Some of the best funds into which investors can start SIPs include Parag Parikh Flexicap Fund, HDFC Flexi Cap Fund, ICICI Prudential Equity & Debt Fund, HDFC Hybrid Equity Fund as well as Bandhan Banking & PSU Debt Fund.
While the first two of these are equity funds, the next two are hybrid ones and the last one is a debt fund. Investors can start SIPs of small amounts in each of these funds and can then ramp them up each year by a certain amount. This system of ramping up SIPs each year is called a step-up SIP.
An SIP investment can in fact be the best way forward for those investors who do not have a large sum of money to invest or do not want to risk their capital. This is the route that most retail investors are advised to follow in all the developed markets including the US and Europe, which are significantly deeper than the Indian stock market in terms of their penetration among the retail investing class.
How to Select the Top Performing Mutual funds in India 2023
So, how does one go about selecting the top funds to invest in India in 2023?
An investor should consider the following criteria while selecting the mutual funds they wish to invest into.
Investment objectives: An investor should know what their investment objectives are and for how long do they want to invest for specific goals. In fact, goal-based investing is considered to be the best investment strategy for a retail investor.
For long-term goals, pure equity funds work best as risk is best managed over the long term, while for short-term investment goals, debt funds are ideal. For the medium term, investors should look at hybrid funds as their go-to investment choice.
Fund history: Investors should carefully consider the history of the fund house and how well their investment vehicles have performed over the years. In fact, for each fund, a history of at least 3-5 years should be considered before investing into it. Investors should also look at whether the fund house has any regulatory or other strictures against it and whether it has had a clean bill of health, or not over the years it has been in existence.
Expense ratio: Another very important factor that investors need to consider is expense ratio. The higher the expense ratio, the lower will be the effective return, all other things being equal. Moreover, fund houses charge expenses irrespective of whether the fund delivers results at par with expectations or below par. So, investors should be mindful of the expense ratio before investing in any mutual fund for the long or short term.
How to invest in best mutual funds?
Traditionally, investors need the help of distributors—whether offline or online—to invest in mutual funds. But over the past decade, a number of digital platforms have come up to make the task easier. One such platform is 5paisa.
Here is a step-by-step process to invest in mutual funds via 5paisa.
Step 1: Log in to the 5paisa website or download the mobile app
Step 2: Sign up with 5paisa with a few basic details and KYC-related information such as name and mobile number.
Step 3: Go to the Mutual Fund section and explore the funds. You can search the funds by categories, fund houses and other parameters such as high-growth funds etc.
Step 4: Make either a lumpsum investment or start an SIP.
Conclusion
The Indian mutual fund industry is vast and diversified. There are multiple categories, sub-categories and hundreds of funds to choose from. No wonder, then, that many people may find it difficult to choose the best mutual funds.
Before selecting a fund to invest in, investors should understand their own risk profile, the purpose or goals for which they want to invest and the time period for which they are investing.
Frequently Asked Questions
What is the best way to invest in mutual funds?
Do I need to have the market knowledge to invest in top mutual funds?
Which is better - FD or mutual fund?
Start Investing in 5 mins*
Rs. 20 Flat Per Order | 0% Brokerage
Open Free Demat Account
Account belongs to
By proceeding, you agree to the T&C.