Best Pharma Stocks in India 2023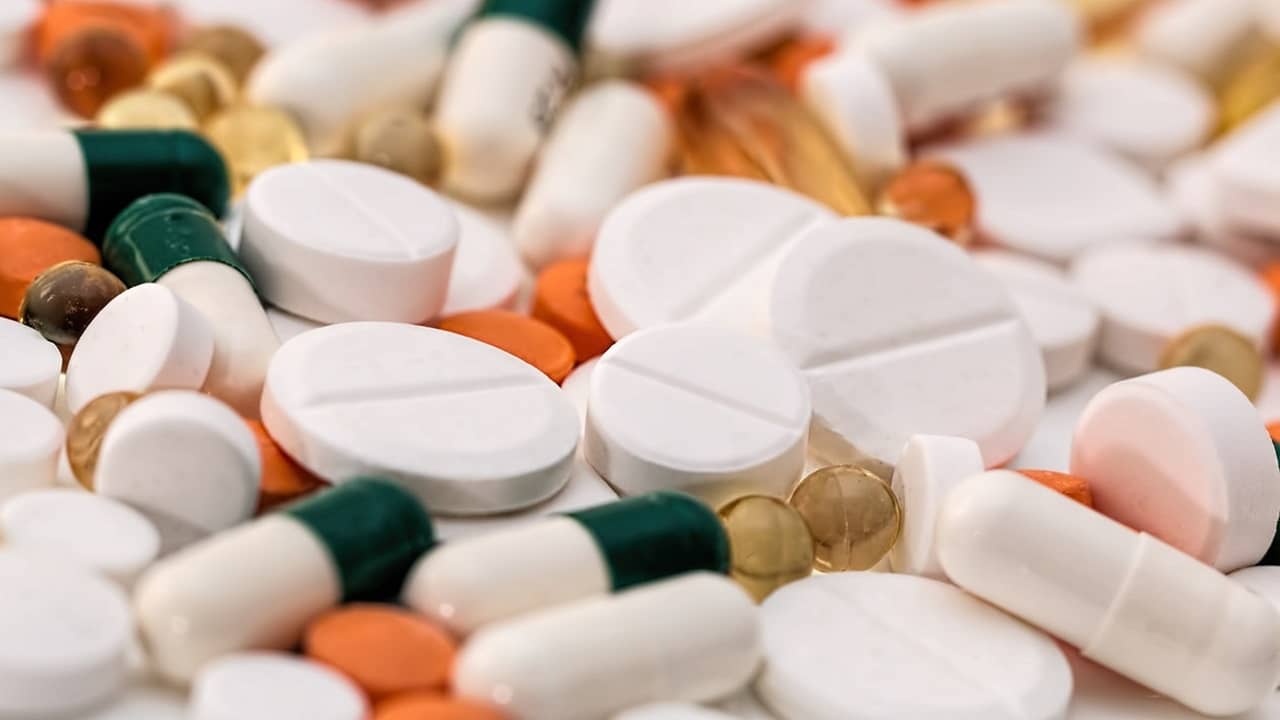 ---

India has earned the reputation of being the "pharmacy of the world". Even during the COVID-19 pandemic, the pharmaceutical sector played a key role in ensuring that supplying medicines globally continued.
India is ranked third in the world in terms of the production of pharmaceutical products by volume and 14th by value. Being the largest provider of generic medicines worldwide, India has a 20% share in global supply volume. Moreover, the country is also a leading vaccine manufacturer. 
What are pharma stocks?
Pharma stocks are shares of pharmaceutical companies. These companies operate in various segments such as generic drugs, over-the-counter medicines and active pharmaceutical ingredients/bulk drugs, vaccines, contract research and manufacturing, biosimilars and biologics. Over the years, the pharmaceutical industry has shifted focus from volume play to providing value. The industry is estimated to reach $130 billion in value by 2030. This is an indication that companies are expected to ramp up manufacturing capacities while also preparing to meet the R&D investments.
The sector is also supported by government schemes such as production-linked incentive Schemes to boost domestic manufacturing capacity, including high-value products across the global supply chain.
All these factors are encouraging investors to look at pharma stocks. Valuations in pharma have corrected and with the depreciation in the rupee, and the overall defensive nature of the sector, pharma stocks could be a good fit in the portfolio.
Best Pharma Stocks in India
Sun Pharmaceutical Industries Ltd
Sun Pharma is India's biggest drugmaker and has a market cap north of Rs 2 lakh crore. It is among the top pharma stocks given its strong presence. It is the fourth-largest specialty generic pharmaceutical company in the world with global revenue of over $5.1 billion.
It has built a portfolio of patent-protected specialty medicines for global markets. In addition, its product portfolio also includes generic and OTC medications. The diversity of product range and geographical spread could be your reason to pick Sun Pharma as the best pharma stock to buy 2023 India.
Divi's Laboratories Ltd
This Hyderabad-based company is the leading manufacturer of APIs (active pharmaceuticals ingredients). The company has undertaken 2,800 crore rupees of capex at its existing units, which is expected to contribute to the company's growth over the next 12-24 months. Growth investors looking at best pharma stocks must take note.
Dr Reddy's Laboratories Ltd
Investors looking for pharma stocks to buy should look at this company, which is aspiring to break into the top 5 in India. Its API business is a key pillar of the company but its portfolio also includes generics and branded generics as well as biologics and OTC business.
Cipla Ltd
It has emerged as the best pharma stocks to buy 2023. It has a diverse product offering and its generics business in India has contributed 19% of the domestic pharmaceutical revenues.
Biocon Ltd
Bangalore-based Biocon is a biopharmaceutical company. It was founded by Kiran Mazumdar-Shaw in 1978. The company makes generic active pharmaceutical ingredients, branded formulations, biosimilars and novel biologics. Its products are sold in more than 120 countries worldwide, including the United States and Europe.
Apollo Hospitals
While Apollo is not a pharmaceutical company, it is India's first largest hospital chain. Established in 1983, it has a robust presence across the healthcare ecosystem, including hospitals, pharmacies, primary care and diagnostic clinics, among others. This has made Apollo Hospital among the best healthcare stocks.
In addition, investors looking at the best pharma stocks to buy can also scan for other companies such as Zydus Lifesciences, Lupin, Abbott India, Alkem Laboratories and Torrent Pharmaceuticals Ltd.
Benefits of Investing in Pharma Stocks 
Growth plus value
Pharma stocks are known to be both, growth as well as value stocks, delivering returns along with stability. The industry is poised to grow with higher demand in the domestic market given the rise in chronic diseases such as diabetes and hypertension, as well as non-communicable diseases. Many pharma companies undertook steps in 2022 to expand field capacity in the domestic market, which is expected to improve penetration over 2-3 years.
In the global market, companies are also focusing on the non-US market in the high-margin branded generic segment.
With the visibility of such demand levers, companies are expected to benefit, which would eventually get reflected in the prices of pharma stocks.
High profit margin
The industry typically has a high-profit margin and most companies also have a high level of free cash flow. In addition, pharma companies also have a track record of regular dividend payments. Put together, these factors would lead to a higher return for investors of pharma stocks.
Diversification and defensive
Pharma stocks are known to be defensive stocks because their revenues are not linked to economic performance. Simply put, even in case of an economic downturn, people won't stop buying the required medicines. While there could be an impact of pricing pressure, especially in the key US market, pharma companies are focusing on balancing domestic and export market revenues. Being defensive in nature, pharma stock could be a great fit in the portfolio.
Risks of Owning Pharmaceutical Stocks
Investing comes with risk and pharma stocks are no exception. Before you pick your best pharma stocks, understand some of the key risk factors
Regulatory environment
Pharma stocks belong to an industry, which is heavily regulated, and changes in government policies pertaining to price controls, and exports can have an impact on the revenues of these companies. It could also come in the way of the companies looking to gain market share in specific products. Investors in companies with a focus on exports should watch out for overall healthcare policies in those markets to assess trends in future demand.
US market
This is a key market for many large pharmaceutical companies to sell generic drugs. Investors of such large pharma stocks must look for any regulatory risks. In fact, one of the overhangs of pharma stocks over the past few years has been the consistent pricing pressure in the US market. The recent commentary from some of these companies suggests that the pricing pressure is easing.
Another risk from the federal agency United States Food and Drug Administration's inspection of Indian companies' manufacturing units to check regulatory compliances. Issuance of any warning letters is a big negative for pharma stocks.
Currency fluctuations
Since the Indian pharma industry is export-oriented, fluctuation in currency movements has an impact on revenues and bottomline. In addition, the rise in raw material and packaging costs, higher freight rates, and supply chain disruption are also risk factors for pharma stocks.
Should You Invest in Pharmaceutical Companies?
Pharma stocks have given steady returns to investors in the past on the back of growth dynamics. There are many opportunities for pharmaceutical companies to grow both in the domestic as well as export markets. Similarly, in terms of demand, there is visibility. Changing lifestyle has given rise to a number of chronic diseases and at the same time, there is increased awareness among people to access the best treatment possible. Insurance penetration is also on the rise.
The good part is that companies are already focusing on growth areas and are also ramping up not just the production capacity but also investing in research and development. Companies are also embracing technology in big ways to remain ahead with innovation and scientific breakthroughs.
A combination of these factors makes a compelling case for buying pharma stocks. But before picking the best pharma stocks to buy, investors must understand the above mentioned risks. They should also ensure that they pick up companies with balance sheet strength and consistency in delivering profitable growth. In this context, they must look out for key factors such as debt-to-equity ratio, management expertise, R&D spend, the record of USFDA clearances as well as any warning letters, regulatory changes, a pipeline of product launches, etc.
Conclusion
Betting on future growth is often the main reason why investors choose the equity market, which has a proven record of delivering high returns. Going by past performance, pharma is one such industry, which is expected to show healthy growth trends on the back of steady demand. In addition, there are many other positive factors such as changing lifestyles and global trust in Indian companies that will help pharma companies navigate growth challenges. After assessing the fundamentals and risk factors, investors looking for steady returns can look at pharma stocks.
Frequently Asked Questions
Do pharma companies face regulations globally?
Yes. Since the Indian pharma industry is export-oriented, companies operating in this segment get impacted by changes in regulations, particularly in key markets like the US and Europe.
Do big pharma companies offer the best returns?
Historically, pharma companies have delivered higher returns. These stocks have surged during the pandemic.
Do mutual funds invest in pharma stocks?
Yes, there are many mutual funds that invest in pharma stocks. In fact, MFs also have launched dedicated funds that predominantly invest in pharma and healthcare companies. Nippon India Pharma Fund, SBI Healthcare Opportunities Fund, and UTI Healthcare Fund are among the leading names.
Start Investing in 5 mins*
Rs. 20 Flat Per Order | 0% Brokerage
Open Free Demat Account
Account belongs to
By proceeding, you agree to the T&C.