What are Hybrid Funds?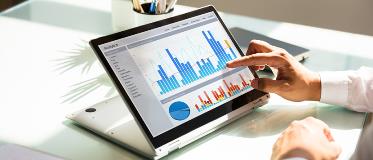 ---

Mutual funds are classified according to their investment type, such as equity funds that derive their income from the equity markets; debt funds that derive their income from debt instruments, among others like liquid funds, gold funds, and ETF funds, etc. Hybrid funds, as the name suggests, are a mix of different types of mutual funds.
The most unique trait of hybrid funds is that they invest in both equity and debt funds. Hybrid funds maintain an investment ratio of 60%-40% in equity and debt instruments, with a majority in either of the two. If the asset allocation is more than 65% in equities, it is an equity-oriented fund, and if the asset allocation is over 65% in debt, it is a debt-oriented fund.
Hybrid funds are an avenue for income generation and capital appreciation. They are suitable for risk-averse investors as well as first-time investors.
1. Balanced Funds
Balanced funds are the prevalent type of hybrid funds. They invest a majority in equity and equity-oriented investments, while the balance is invested in debt securities. They are a good choice for risk-averse investors. As balanced funds primarily invested in equity funds, they qualify as equity funds for taxation purposes. According to the new budget rules, a long-term capital gains (LTCG) tax of 10% is applicable if the dividend and the capital gains of the investor is more than Rs1 lakh in a given assessment year.
2. Monthly Income Plans
This hybrid fund primarily invests in debt instruments with 15-20% exposure to equities, which helps the investor gain higher returns than normal debt funds. Monthly income plans provide dividends to investors and the latter can choose the duration of the dividend payment. They also offer the growth option.
3. Arbitrage Funds
These funds take advantage of the price difference in the derivatives and the futures markets. However, the downside of these funds is that these opportunities are very less and the funds will stay invested in debt or equity investment. For taxation purposes, these funds are treated as equity funds and the LTCG tax is also applicable.
Benefits of Hybrid Funds
The fund manager can switch between different types of assets to take advantage of the market
There is a diversity in the portfolio, which provides growth from stocks and safety from bonds
Hybrid funds are professionally managed
Investors can also receive income in the form of dividends
It is suitable for first-time investors
They come with low volatility and are tax-efficient
Hybrid funds are mainly popular for their diversification advantage, which acts as a safety net against market volatility. New investors can start their financial journey with these funds as they give exposure to both kinds of markets. However, an investor also has to understand that when opting for balanced funds, they will have a higher exposure to the equity markets, and consequently, more volatility. Hybrid funds offer the best of both worlds, and the investor should choose the hybrid fund that aligns with their financial goals.
Start Investing in 5 mins*
Rs. 20 Flat Per Order | 0% Brokerage
Open Free Demat Account
Mobile No. belongs to
By proceeding, you agree to the T&C.