Why Financial Freedom is Important for Women?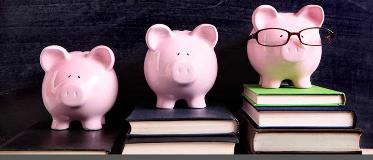 ---

Individual freedom, in many ways, becomes pointless in the absence of financial freedom. This is more so in the case of women. Unless women have the financial freedom to choose and build their own future, a lot of the talk of freedom remains just on paper.
Why financial freedom is so critical for women?
We normally associate financial freedom with women at work. While that is partially correct, but it does not represent the full meaning. Even today, a lot of successful women professionals leave all the financial decisions to the men in the family. Financial freedom is not just about money power but also the power to plan and allocate the money. Let us look at why financial freedom is so critical for women?
Financial freedom is all about a sense of equality and identity for women in society. Indian laws have made freedom a fundamental right for men and women. But this freedom remains just on paper if it does not translate into financial freedom. The women must not only have freedom to choose her career path but also how she wants to best allocate the money.
Most women intend to make a contribution to the welfare of family but are constrained in the absence of any worthwhile savings and money flows. Contribution and taking care of near and dear ones gives the women a sense of identity and self-esteem which comes from financial freedom.
Creating a nest egg for her future surely helps. A nest egg is a corpus for her financial security which also gives her a lot more freedom to pursue what she thinks is best for her. A corpus may not solve all problems, but it surely makes the uncertainties appear less daunting.
Decision making power is at the core of financial freedom. It has been observed that women make more prudent money decisions; both when it comes to their own money and their family resources. It is this financial freedom that can help in realizing her true potential.
Above all, it is about good money habits. Let us not ignore this aspect. We all need to imbibe good money habits. By keeping women away from financial decisions, they largely become disengaged from financial decision making and that puts them at a disadvantage. When it comes to handling money, there is nothing like the real thing.
Three steps to financial freedom
Women have the financial resources and freedom. The next step is to actually make financial freedom happen. By spending most of the money, it is hard to create any kind of financial freedom. There are three steps to go about it.
You don't enjoy financial freedom unless you are a good saver. No matter what you think, there is always that little bit extra that you can save. Splurging money can give you instant gratification but that is hardly going to enhance your sense of financial freedom in any way. Set a target saving and plan expenses accordingly.
Get into the habit of investing because the question is "Save and do what?". So you should invest for the long term and wait to see your investments deliver strong returns.
Create a plan and seek professional help, if needed. A plan is about the long term goals of the lady and her family. You cannot realize your sense of financial freedom and well being unless you have a financial plan with a timetable for your long term goals. If you are not sure, don't try to do it all by yourself; there is professional help to add value.
Financial freedom for women is about asserting their rights, their wishes and working towards it. Get comfortable with financial decision making and the rest will follow.
Start Investing in 5 mins*
Rs. 20 Flat Per Order | 0% Brokerage
Open Free Demat Account
Account belongs to
By proceeding, you agree to the T&C.