Do You know About Indian Pharma Sector?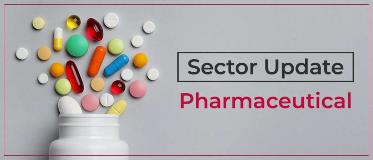 ---

As per the India Brand Equity Foundation (IBEF), the Indian pharmaceutical sector supplies over 50% of the global demand for various vaccines, 40% of the generic demand for US and 25% of all medicines for UK. India contributes the second-largest share of pharmaceutical and biotech workforce in the world. India's domestic pharmaceutical market turnover reached Rs 1.4 lakh crore in 2019, up 9.8% YOY from Rs1.29 lakh crore in 2018. In May 2020, pharmaceutical sales grew 9% YOY to Rs 10,342 crore.
Evolution of pharma industry in India
Source: Media Articles
Key Functions of Regulatory bodies in USA and India
Food and Drug Administration (FDA)
Food and Drug Administration (FDA) is a U.S. government agency.
The FDA's primary focus is enforcement of the Federal Food, Drug, and Cosmetic Act (FD&C) and other healthcare related laws
Approve new drug development under NDA and ANDA.
Ensure adherence of companies to current Good Manufacturing Practices (cGMP).
Regulates prescription drug advertising and promotion.
Central Drugs Standard Control Organisation (CDSCO)
CDSCO is the national regulatory body for Indian pharmaceuticals and medical devices.
It is involved in the pre-licensing and post- licensing inspections, post-market surveillance, and recalls.
Approval of new drugs and clinical trials.
Grant NOC's for export. Import registration and licensing
Performance of Nifty Pharma Index
Source: Ace Equity
Nifty Pharma Index has outer-performed benchmark index Nifty 50 in the past 10 years. Nifty pharma index has given 8.6% CAGR return whereas, Nifty 50 generated 6.7% CAGR return between the period Nov 3,2010 to Nov 3, 2020. Whereas, Nifty Pharma Index has underperformed Nifty 50 index in the past 5 years. Nifty Pharma Index has given a negative CAGR return of 2.7% between the period Nov 3,2015 to Nov 3, 2020. On the contrary, Nifty 50 has given CAGR return of 8% in the same period. Nifty 50 and Nifty Pharma index have given similar 4.2% and 4.7% CAGR return respectively in the past 3 years.  Recently with the spread of the coronavirus, pharmaceutical sector has given a spectacular absolute return of ~50% in the lockdown period (March 24,2020 to Nov 3,2020). With the expectation of a vaccine and all the efforts by the industry in curbing the spread of the virus, investor confidence and the demand for pharmaceutical stocks seems to have risen.
Nifty Pharma Index Stock Performance
| | | | |
| --- | --- | --- | --- |
| Company Name | 24-Mar-20 | 03-Nov-20 | Gain |
| Aurobindo Pharma Ltd. | 326.2 | 769.7 | 136.0% |
| Cipla Ltd. | 377.5 | 759.3 | 101.2% |
| Dr. Reddys Laboratories Ltd. | 2,858.0 | 4,877.4 | 70.7% |
| Divis Laboratories Ltd. | 1,920.0 | 3,089.9 | 60.9% |
| Lupin Ltd. | 592.2 | 937.3 | 58.3% |
| Cadila Healthcare Ltd. | 278.5 | 437.7 | 57.2% |
| Biocon Ltd. | 271.0 | 406.9 | 50.1% |
| Sun Pharmaceutical Industries Ltd. | 335.2 | 485.6 | 44.9% |
| Torrent Pharmaceuticals Ltd. | 1,818.4 | 2,577.0 | 41.7% |
| Alkem Laboratories Ltd. | 2,216.3 | 2,652.5 | 19.7% |
Source: Ace Equity
The stocks in the pharma sector have given superior returns in the past 8 months. Aurobindo Pharma jumped 136% in the past 8 months. Aurobindo Pharma (Aurobindo) is one of India's leading manufacturers of generic pharmaceuticals and active pharmaceutical ingredients. The company's product portfolio is spread across the 6 major therapeutic categories of antibiotics, anti-retrovirals (ARV), CVS, CNS, gastroenterological, pain management and anti-allergic. Cipla jumped 101.2% between the period March 24,2020 to Nov 3,2020. Cipla is one of the largest pharma companies in India. It is a major player in the domestic formulations market, which contributes ~39% of its total revenue. Cipla makes drugs to treat cardiovascular disease, arthritis, diabetes, weight control, depression and many other health conditions.
Dr. Reddys Laboratories gave a return of 70.7% in the same period. Dr Reddy's Laboratories (DRL) is India's second-largest pharmaceutical company in terms of revenue. The company's product portfolio spans a number of therapeutic categories, among them being gastric ulcer medicines, antibiotics, pain relievers, antidepressants and cardiovascular drugs.  Similarly, Divis Laboratories rallied 60.9% in the past 8 months. Divi's Laboratories (Divi's) is a research-focussed, contract-manufacturing player (bulk drugs/intermediates). Biocon jumped 50.1% between the period March 24,2020 to Nov 3,2020. Biocon is India's premier biotechnology company. Biocon is a fully-integrated biopharma player with API manufacturing facilities, strong capabilities in biologics, innovative drug development, and a branded generics business in India. Biocon's subsidiary, Syngene, focusses on custom manufacturing and research services for other pharma companies.
Growth drivers and Opportunities of the Industry
Low-Cost Production: Labour and production are much cheaper in India than in many other countries. Hence, India is able to produce drugs and vaccines at a much lower cost. As per the media reports, cost of manufacturing formulations in India is at least 30 to 40% lower than most other foreign countries.
R&D Infrastructure: An Indian pharmaceutical company spends roughly 2-10% of its revenue on R&D. Strong research and development activities helps the industry to deal with any unforeseen circumstances or any existing ones. India's R&D infrastructure is admired by many because of the cost-effectiveness, upcoming biotech industry, government initiatives and upcoming biotech industry etc.
Huge Workforce: The supply of local medical talent in the industry is larger than most other countries. With one of the youngest populations in the world and many of the youngsters picking up the medical profession, the country sees a huge entry of aspiring medical students joining the industry.
Health Insurance: Most of the medical expenses in India are majorly funded out of the pocket. This means that most of it is paid by the people and very less is covered by health insurance. Health insurance is critical to the growth of this industry and thus is an upcoming opportunity for the industry.
Digital and technology: Usage of new digital technologies and advanced analytics can upscale the industry's growth. Manufacturing, R&D, quality, sales, supply chain, pharmacy and many other sectors where usage of technology can be a significant growth driver.
Challenges Faced by The Industry
Cutting Costs: Increasing costs and inflation leads to rising medical costs. Making health accessible and affordable for all is a major challenge. The government has already initiated efforts in that direction with the Ayushmann Bharat initiative. However, considering that inflation is a dynamic metric, curbing medical costs will remain an ongoing challenge.
Foreign regulations: Indian Pharma companies earn a lot of revenue from exports. The regulations and compliance norms of foreign countries is a challenge that Indian pharma companies have to face. Trade restrictions, exports and import regulations, customs and taxes are some of the challenges that Indian pharma companies face in the international market.
Newer diseases: The novel coronavirus has shaken the entire globe by its roots in the year 2020. The world is still waiting for the vaccine. This is an example of one of the challenges this industry faces. The pharma sector has to constantly update infrastructure and R&D to fight new diseases and develop a cure for existing diseases.
Medical infrastructure: This includes hospitals, medical colleges and education, medicines, pharmacies, small medical centres, labs, vaccines, machines that are used in procedures, the manufacturing infrastructure for medicines and everything that keeps the industry in place.  Maintaining the quality of infrastructure and expanding it to all urban and rural areas is also a challenge for the industry.
Foreign Direct Investment (FDI) in Pharma sector:
100% FDI is permitted in the pharma sector, with the conditions that FDI up to 100% in greenfield pharma projects is permitted under the automatic route; and FDI up to 74% in brownfield pharma projects is permitted under the automatic route, thereafter government route.

Conclusion:
Expenditure on medicines in India is expected to grow in the coming years. That places a lot of responsibility on Government and players in the pharma sector to maintain the general health of the public. The future of the industry depends on the medical infrastructure's ability to develop a daunting fight against many diseases and any other challenges that the industry is faced with.
Start Investing in 5 mins*
Rs. 20 Flat Per Order | 0% Brokerage
Open Free Demat Account
Mobile No. belongs to
By proceeding, you agree to the T&C.