IPO Details
Open Date

01-Dec-21

Close Date

03-Dec-21

Lot Size

33

IPO Size

₹ 619.23 Cr

IPO Price Range

₹ 443 to ₹453

Min Investment

₹ 14,619

Listing Exchange

NSE, BSE

Basis of Allotment

08-Dec-21

Refunds

09-Dec-21

Credit to Demat Account

10-Dec-21

Listing Date

13-Dec-21
Tega Industries Ltd IPO Subscription Status
| | |
| --- | --- |
| Category | Subscription Status |
| Qualified Institutional (QIB) | 215.45 Times |
| Non-Institutional (NII) | 666.19 Times |
| Retail Individual | 29.44 Times |
| Total | 219.04 Times |

Tega Industries IPO Subscription Details (Day by Day)
Date

QIB

NII

Retail

Total

December 01, 2021 17:00

0.07x

4.17x

7.51x

4.76x

December 02, 2021 17:00

3.35x 

20.48x 

17.04x 

13.87x 

December 03, 2021 17:00

215.45x

666.19x

29.44x

219.04x
IPO Synopsis
Tega Industries IPO will open for subscription between December 1 and December 3. The listing date has been set as December 13, 2021. The IPO consists of only an offer for sale of 13,669,478 equity shares. Madan Mohan Mohanka will offload 33,14,657 equity shares, 6,62,931 shares will be offloaded by Manish Mohan and lastly, Wagner Ltd will offload around 96,91,890 equity shares.

The book running lead managers to the issue are JM Financial and Axis Capital. As of now, Madan Mohan, Manish Mohan and Wagner Ltd hold a stake of 13.07%, 11.98% and 14.62% respectively. The IPO size could range between Rs.750-700 crore, depending on the market. 35% is set as the retail allocation for this issue. The pre-IPO shareholding stands at 85.17%.
 
Objectives of the issue:

The main objective of this issue is to benefit from the listing in the stock exchanges.
About Tega Industries Ltd
Tega Industries, established in 1976, is a leading manufacturer and distributor of specialized, recurring and critical consumable products for global mineral benefication, mining and bulk solids handling industry. On the basis of revenue, in 2020, Tega Industries is the second largest producer of polymer-based mill liners.

The company has a very wide portfolio that offers 55 mineral processing as well as handling products, including; a specialized abrasion and wear-resistant rubber, screening, grinding and material handling. The mill liners that the company manufactures are- DynaPrime, DynaSteel, DynaPulp and DynaWear.

Tega Industries has 3 manufacturing sites in India at- Dahej in Gujarat, Samali and Kalyani in West Bengal and 3 manufacturing sites out of India in- Chile, South Africa and Austrailia. The total size of the 6 facilities is 74,255 square meters. The company has a presence in 513 installation sites across 70 countries.

They are further planning on expanding their operation in North America, South America, Australia and South Africa. A huge part of the revenue comes from outside India. Tega collaborated with Skega AB, Sweden in 1978.
| | | | |
| --- | --- | --- | --- |
| Particulars | FY21 | FY20 | FY19 |
| Revenue from operations | 805.5 | 684.8 | 633.7 |
| PAT | 136.4 | 65.5 | 32.67 |
| EPS | 24.10 | 11.57 | 5.76 |
| | | | |
| --- | --- | --- | --- |
| Particulars | FY21 | FY20 | FY19 |
| Total Assets | 1018.33 | 887.3 | 790.26 |
| Equity share capital | 57.60 | 57.60 | 57.60 |
| Total borrowings | 86.21 | 95.10 | 59.73 |
The ROCE for the years FY21, FY20 and FY19 are 24.67%, 11.17% and 11.12% respectively. The EBITDA margin for the same period stands at 27.86%, 16.85% and 16.45%.

The products cater to the after market spend of a mineral processing unit, which is a recurring cost. Hence, in FY21, 79.29% of the sale of products and services were from recurring orders.
IPO Key Points
Strengths:

1. Tega Industries is the second largest producer of critical to operate products and the fact that they are very hard to substitute, increases the importance of the company's products.
2. The products of the company are backed by very strong R&D and are technology intensive products. The products are built to suit and not not off the shelf.
3. A huge sales network with 18 overseas and 14 domestic sales offices, with 158 dedicated members in the sales and servicing team.
4. A very skillful and diverse workforce supported by a strong and qualified senior management team.
5. The company is planning many expansion schemes, which will help them achieve economies of scale.

Risks:

1. Due to a large part of the operations taking place outside the country, the company is also susceptible to the risks of the other foreign countries, which can have an adverse affect on the business.
2. If there is any form of incompetence or a lack in management of the sales team in both India and abroad, it could prove to be disastrous for the company's financials.
3. The company is wholly dependent on third parties for raw materials, distribution of the end product. If there any disruptions or problems in the quality of these services, it can prove to be very harmful to the company.
4. The pricing and supply of the products will be affected negatively, if there is any shortage or increase in price of the raw materials.
5. The depreciation of Rupee would lead to high fluctuations in the exchange rate in currencies in which the company has borrowings or business, which is a potential risk.
How to apply for IPO?
Login to your 5paisa account and select the issue in the
current IPO section

Enter the number of lots and price at which you wish to
apply for

Enter your UPI ID and click on submit. With this, your
bid will be placed with the exchange

You will receive a mandate notification to block funds in
your UPI app

Approve the mandate request on your UPI and funds
will be blocked
Open Demat Account in 5 minutes
Be a part of the 5paisa community - the first listed discount broker of India
There is some issue, try later
Contact Details of Tega Industries Ltd IPO
Contact Information
Tega Industries Limited
147, Block-G, New Alipore,
Kolkata 700 053,
West Bengal, India

Phone: +91 33 3001 9000
Email: compliance.officer@tegaindustries.com
Website: https://www.tegaindustries.com/
Tega Industries Ltd IPO Lead Manager
Axis Capital Limited
JM Financial Consultants Private Limited
IPO News
Top Stories for you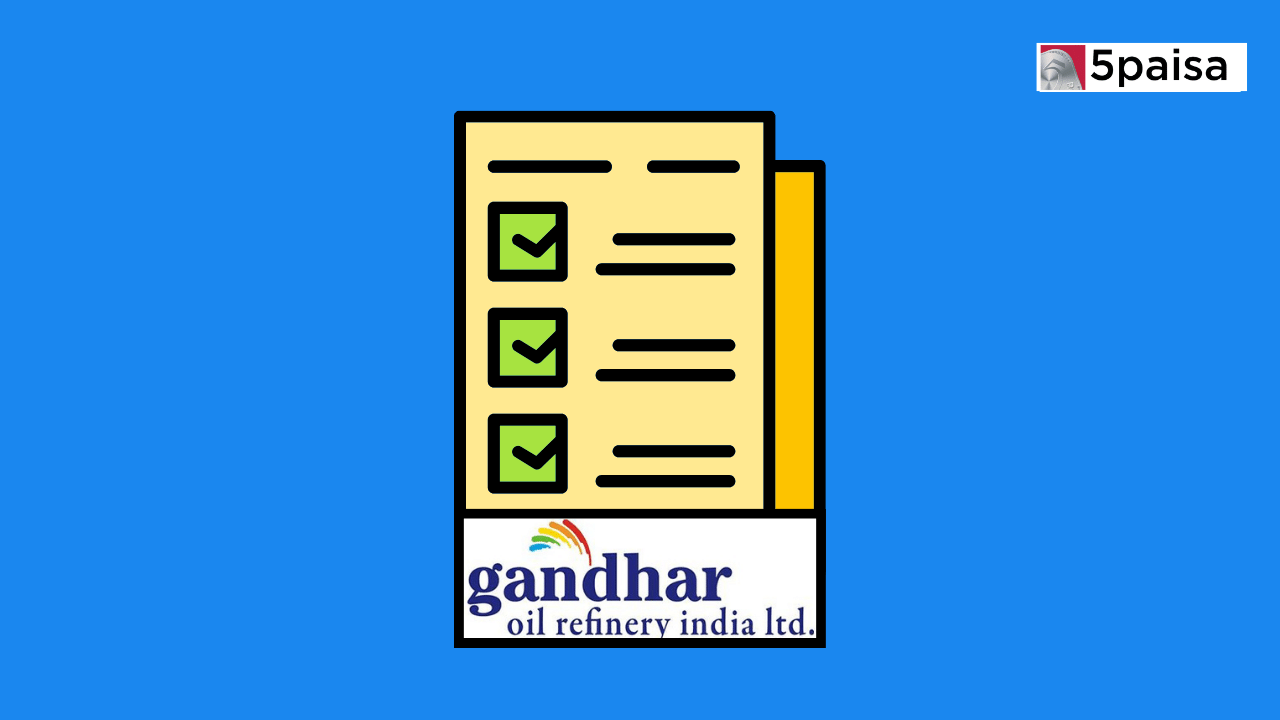 Strong listing for Gandhar Oil Refinery (India) IPO, but modest gains after that Gandhar Oil Refinery (...
IPO Blog
Top Stories for you
Quick take on the IPO of Rocking Deals Circular Economy Ltd The IPO of Rocking Deals Circular Economy Ltd opened for subscription on 22nd November 2023 and closed for subscription on 24th November 2023. The stock of the company had a face value of ₹10 per share and it is a book building issue, with the price band fixed in the range of ₹136 to ₹140 per share. Being a book built issue, the final price will be discovered ...
IPO Guide
Top Stories for you
The IPO cycle, also referred to as Initial Public Offering Cycle, allows private companies to go public and offer the company's shares to the general public for the first time. It ...